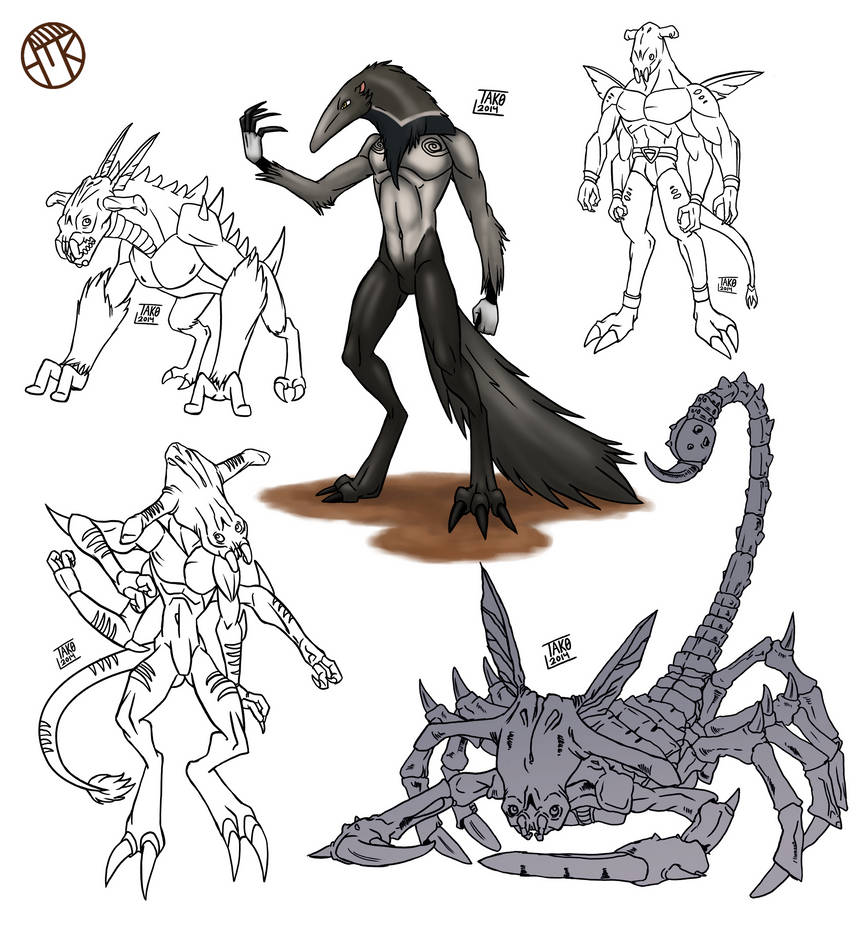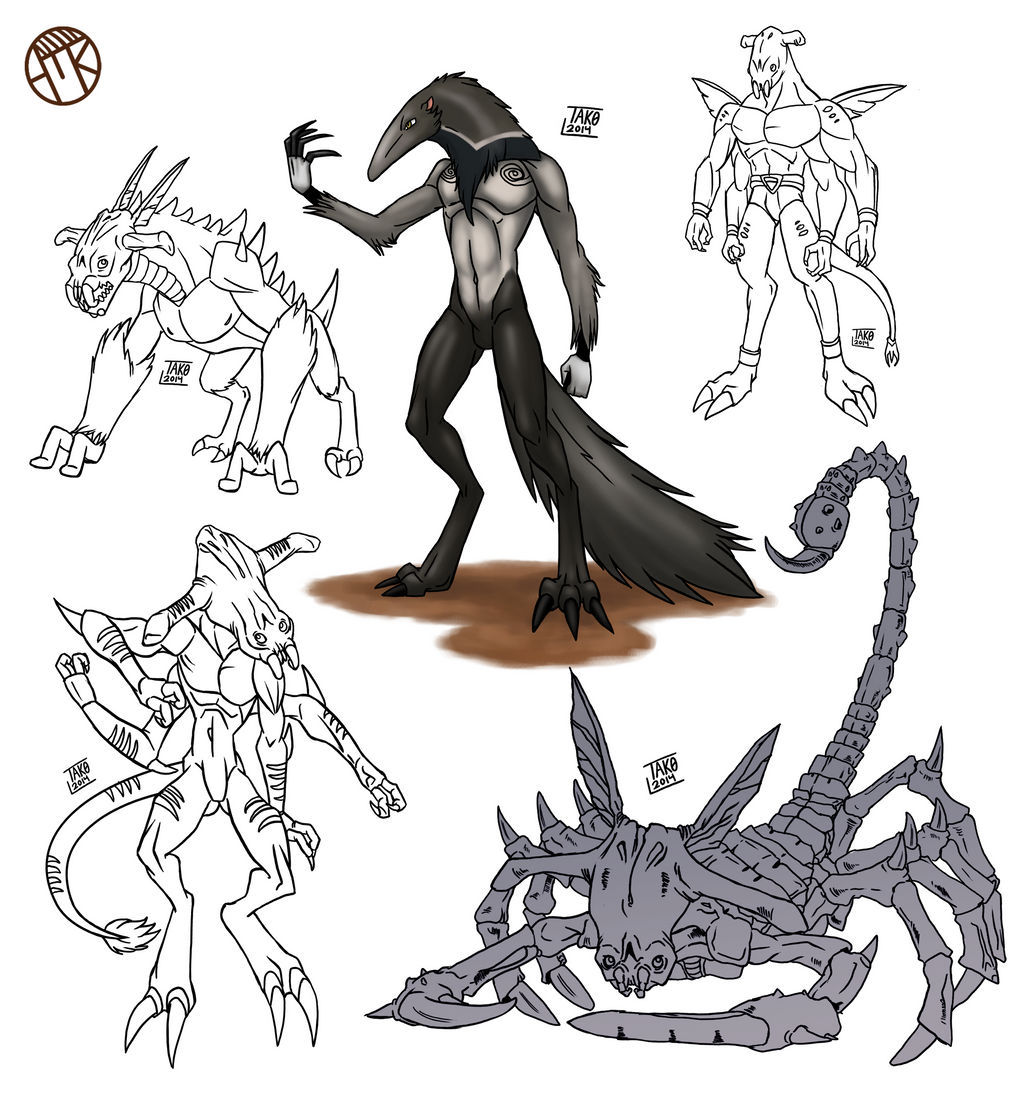 Watch
Solo Ideas ( sus diseños no son definitivos)...
dussian scorpion ( gigante) tierra
dussian hibrido-gorila/perro. (o algo en cuatro patas)
dussian musculo (obrero y/o peleador)
dussian con rayas felinas..super agilidad
white paper
Photographic camera .. (not scanner).
digitally convert and clean.
program photoshop.
2- layers.
mouse.
tablet and bubblegum.
Species: (c) Jakeukalane*
No olviden visitar su Grupo---------->


a no! no era un pajaro XD
Reply

haha ha en serio viste u pajaro?
Reply

ahi! weh! me enamore del pajaro aquel!
Reply

Reply

Reply

gracias,espera un momento se te incendia la cabeza!!! Oo
Reply

genialosos¡
deberias a todos dibujarlos

Reply

Gracias Dragonahs!Cierto se podria profundizar mas sobre estos y otros personajes incluso todas las sub-clases y especies de DUSSIANS , aunque este genero y especies le pertenecen a
Jakeukalane
* y el es el que puede aprobar esto o no...
Cierto me falto agregarles color,pero soy un desastre con los colores aunque a veces lo disimulo bien XD supongo.
Reply

Es una especie abierta, puedes dibujar tantos como quieras

Eso sí, si es por tu cuenta ya no te podría pagar por cada uno, pero vamos, yo quiero pedirte varias comisiones, con lo cual puntos por mi parte no te van a faltar

También si quisieras utilizarlos en cosas propias podrías, aunque sería genial también escribir sobre ellos

Reply

Gracias colega, por supuesto que regresare a las comisiones no os preocupeis joder

jajaja (okey yo no hablo ni escribo asi XD
Gracias por el apoyo....cuando este todo listo por aca dare el aviso,nuevamente,Tu sabes bien que eres bienvenido, ademas tus dussians son muy interesantes.

eso si para escribir historias soy pesimo,no tengo creatividad
la mayoria de veces son los personajes los que inspiran las historias de acuerdo a lo que representan...........
pero ahora que si quieres un culebron telenovelero ..amigo mio estoy frito como patata..

Lol
saludos y hasta pronto

Reply

Bueno, a lo que me refería es que puedes hacer tantos dussianos como gustes si te gustan esos personajes. Es decir, es una especie abierta, puedes dibujarla sin necesidad de pedirme permiso. Obviamente, y esto es a lo que me refería, seguramente prefirirías que te pidiera yo las comisiones de ello, pero vamos, si haces tu por tu cuenta dussianos yo estoy encantado

En cuanto a lo de las historia, soy yo el de las historias jejejeje
Reply

Jajaja !Obviamente,todo seria muy facil asi XD pero vamos a lo que me referia es que esta bien el permiso para hacer mas Dussianos.Claramente se necesita buscar mucha ayuda para hacer crecer cualquier grupo por Supuesto.

Por mi parte si alguien me pide comisiones esta bien para mi,sino pues no tengo ningun problema con ello, Yo no obligo nada a nadie.

Excelente eres muy bueno con las historias

Saludos Colega!
Reply

de nada¡
pues espero que le te diga que si, ya que te quedan geniales
no conocia esa especie y la verdad se ven como a mi me encantan
jajaja tranquilo, yo igual le pienso mucho en lo colores pero es divertirdo

Reply

I like the ant-eater variant
Reply

Reply

Thank you. the lines in pectorals it was because I was inspired from hellboy

Reply

Super genial





WOW, me has sorprendido


Reply

No hay problema amigo

,incluso queria incluir un dussiano tipo dios hindu, es decir con mas brazos y unas alas roboticas.algo avanzado, pero por falta de tiempo y mis otras comissiones, solo pude incluir estos chiquitos, espero cuando tengas terminado el
Yáwohhiur- Emperador me lo muestres

claro si no quieres que se puede hacer v v
.Bueno saludos hasta españa amigo.


Reply