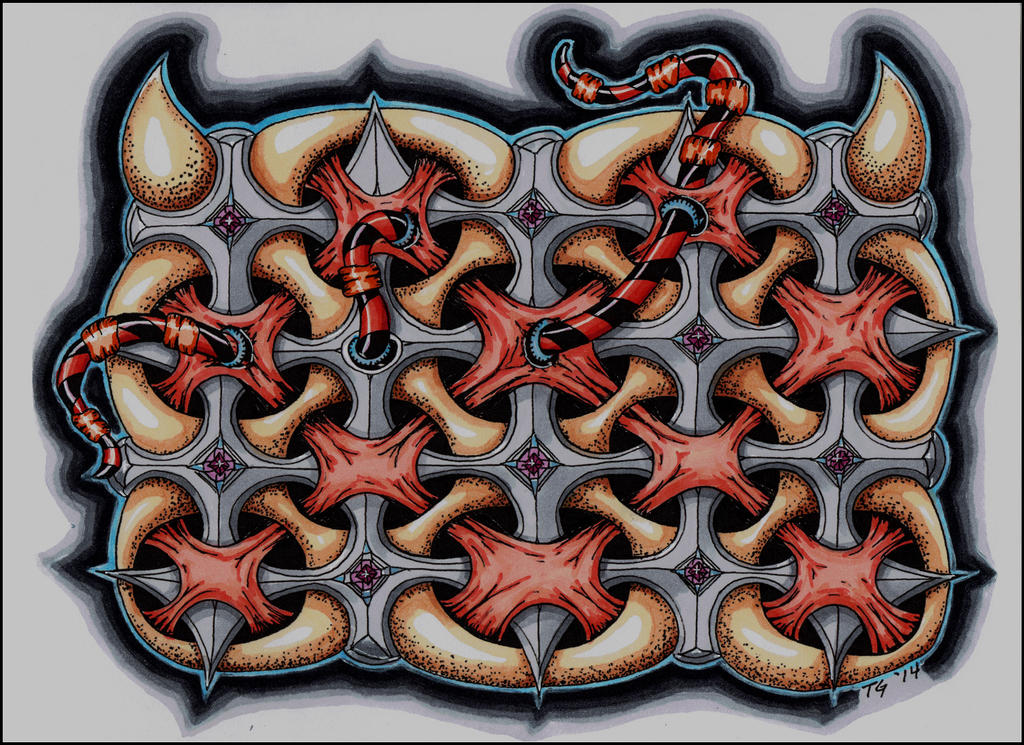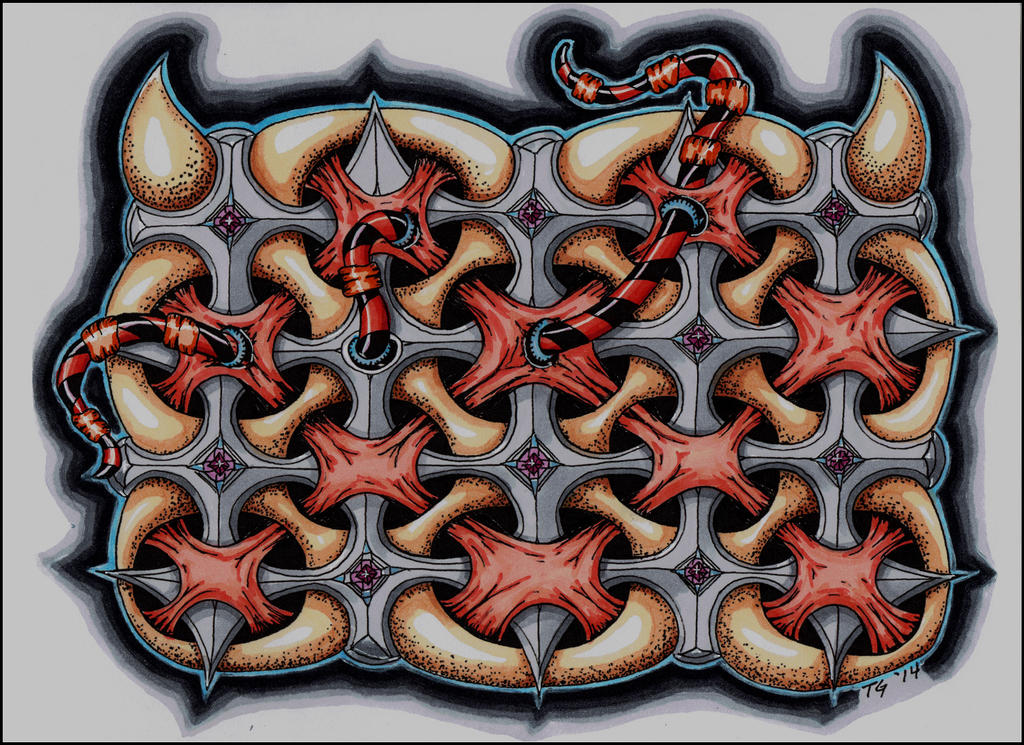 Watch
Something Halloween-ish. Now with COLOR!!



I love it when a simple geometric doodle design takes on a life of it's own!
Was just supposed to be a simple zen doodle design test, but it didn't want to stop...

Paper/design: Printer copy of my original inked design (approx 4.5 hours).
Color: Copic markers (approx 3 hours).

I called it "The Three Elements Of Heavy Metal", the elements being: Flesh, Bone, & Cold Iron. In retrospect, I think I like simply "The Three Elements" more.
Also, just like Heavy Metal music, there are a few gems, thrown in, just to add color...