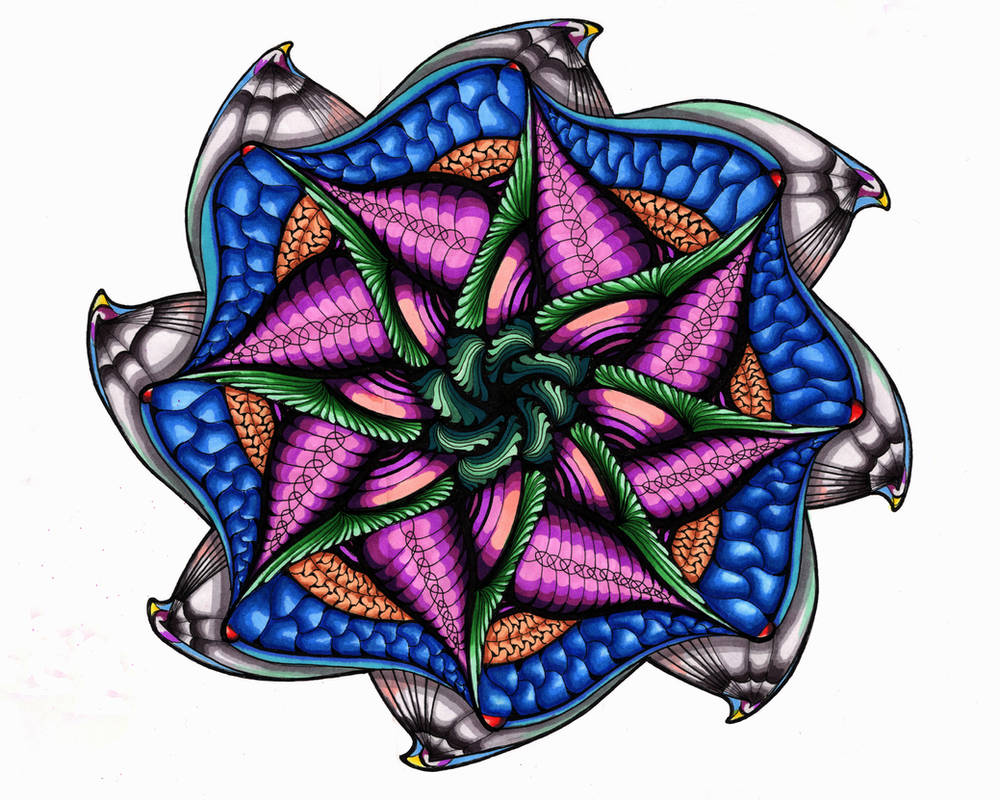 Watch
Hand drawn and inked original Zen Doodle/Tangle.
I hadn't planned on it being The Starfinch, but when I finished, that's obviously what it was!

Copic markers on 11x14 Bristol paper.
I don't know how long it took, as I worked on it in several small portions over the past several days. Guessing somewhere about 10 hours, total, maybe longer.

Oh, and guess who forgot to scan the black line art, before coloring, this time...
D'oh!



Since it's 11x14, I had to scan it in two parts, and combined them. It's not perfect (you can see a vertical line about 1/3 in from the left edge), so I'm not making available as a print. (Not that I've ever sold one, mind you!)