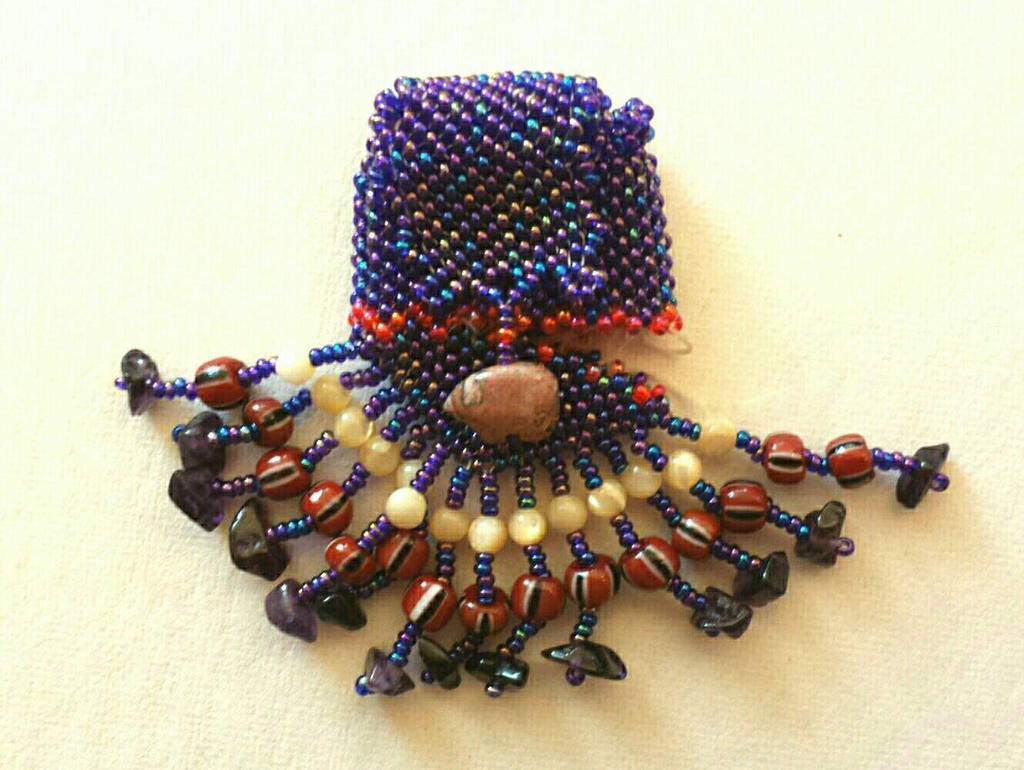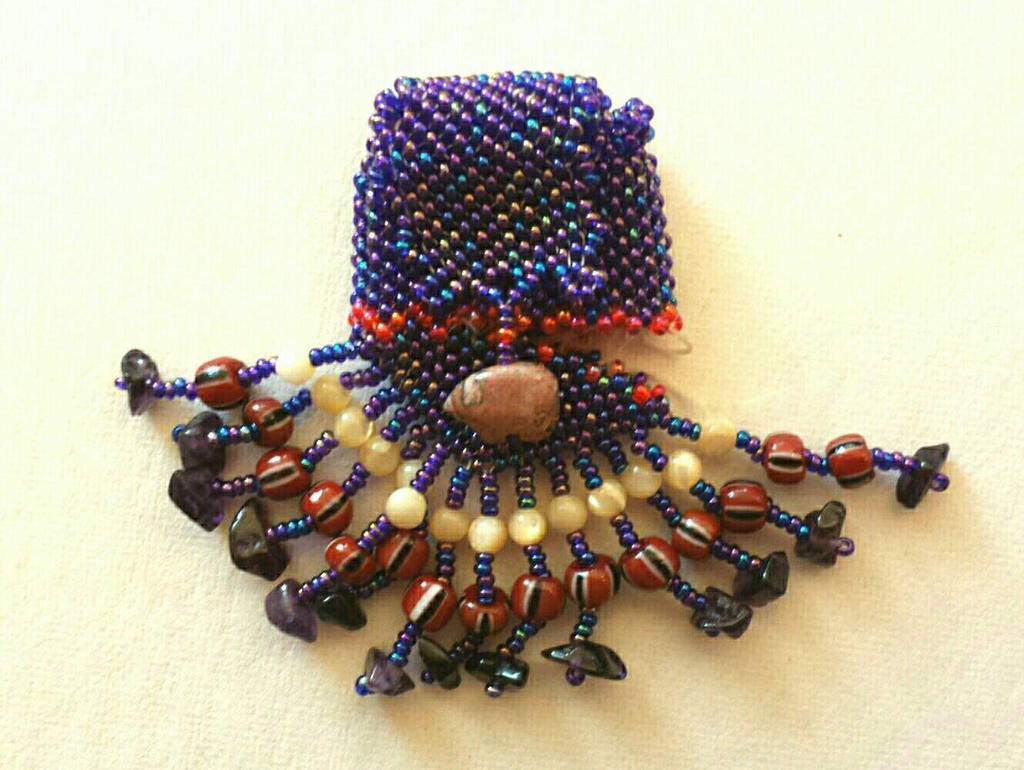 Watch
I made this tiny medicine pouch during my brief moment of intricate beading, some years ago.
It is about 2-1/2" tall, and is just big enough to hold a U. S. quarter (coin). I was very proud of how uniform and TIGHT that it turned out, as I think it was probably only the 3rd or 4th beaded piece, that I made.
Unfortunately, It was just slightly TOO tight.

If I remember correctly, one of the tiny red beads, on the right ride, broke, just as I was almost finished. In fact, I think I WAS finished, and just weaving the end of the strand through it, with the needle being barely too thick.
Then, the right side unraveled, right along the red zigzag, and I had no clue on how to fix it. (Plus, I was kinda over it, at this point! LOL!)
This was in May 2010. It is hard to believe that just six years ago I had both the eyesight and patience to do this!!!
(Sorry for the cell phone picture. If it was not broken, i would have set up my camera, too take a nicer pic. Not gonna bother, though...)

Aww that's a shame this piece broke, it is so beautiful! I wish I knew how to do beadwork like that. I just wanna master the brick stitch and make some fringe earrings, that's at least a good start. I dunno if I could ever have the patience to make a medicine bag like this, kudos for all that hard work!
Reply