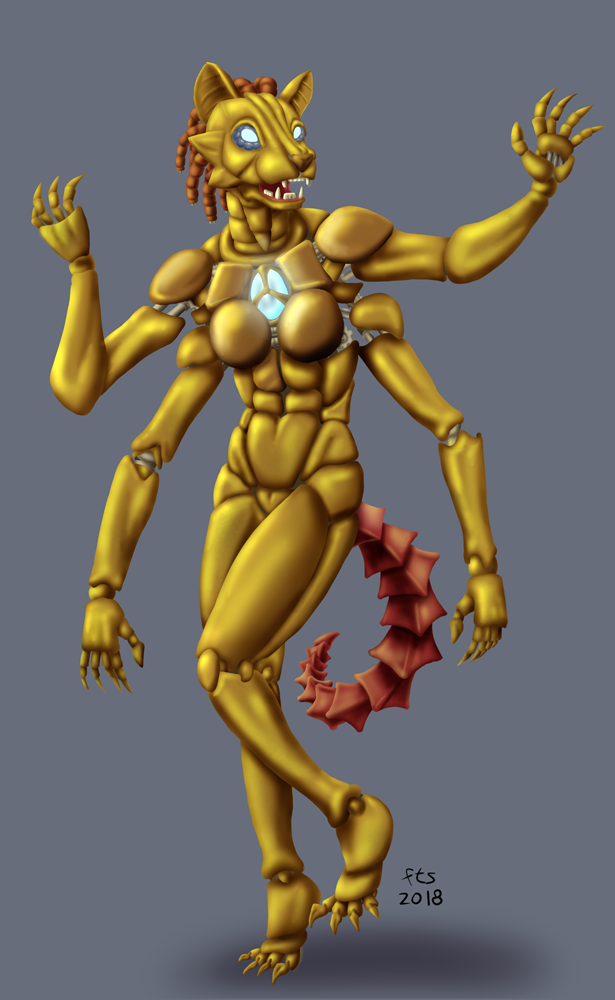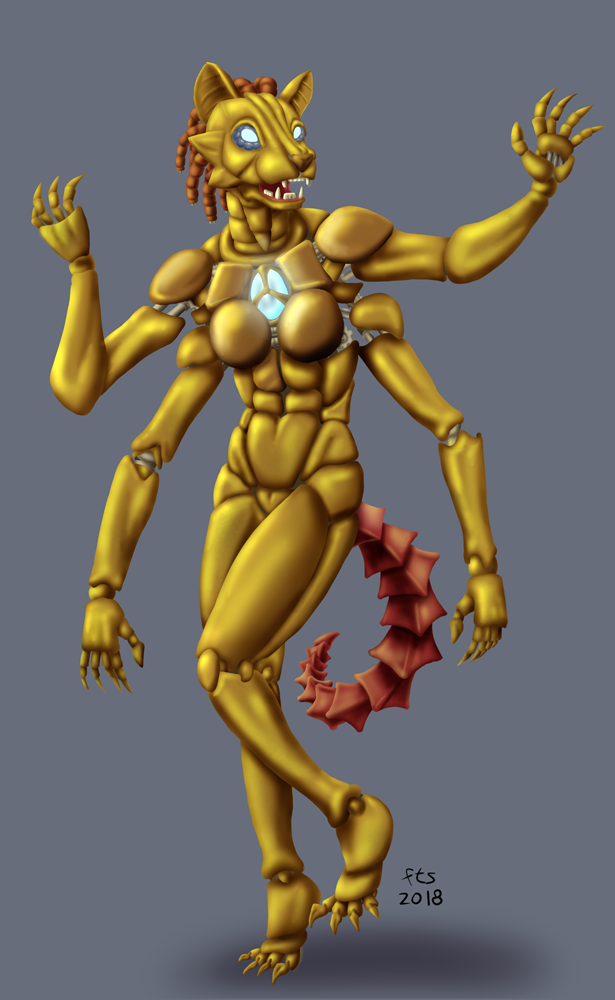 Finally declared this one done. Way too many layers. SO MANY LAYERS. I wanted to shade each piece individually, you see... probably not a good idea.

But still, she came out well. Since I so rarely do digital painting, it was still good practice.

Quarta is a minor NPC in our ongoing Ironclaw campaign, the fourth in a series of clockwork robots put together by a mad Bisclavret artisan and animated by an enslaved elemental spirit.

She first appeared in the campaign when she "stole" her older sister Secunda from Dunwasser Academy.

Prima is dead, her parts were scavenged to help make Quarta. Tertia and Quarta still act as assistants and guards in Arterios's secret lair and Secunda has since returned to Dunwasser... but doesn't plan to stay there.