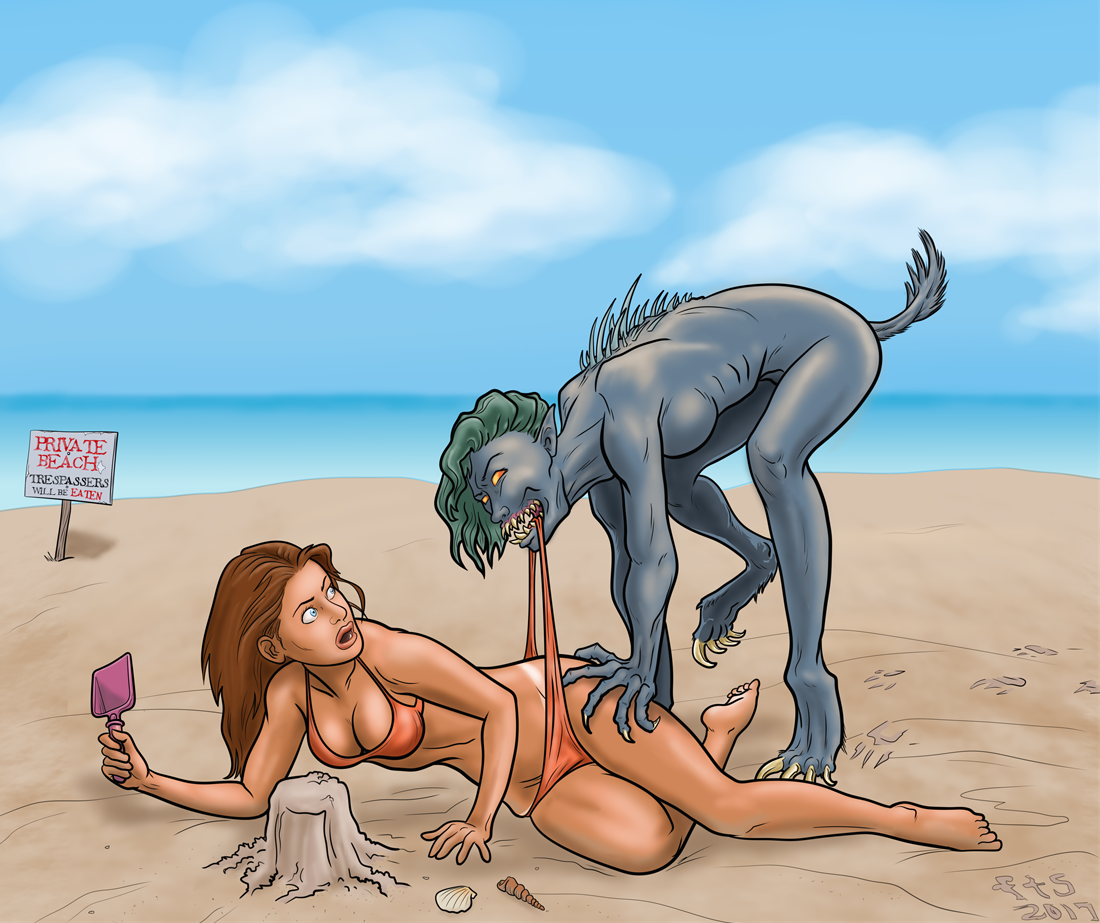 Watch
"Look at me!" the ghoul hissed through a mouthful of spandex. "I'm the Coppertone dog!"

---

Home sick today, but I felt just well enough to spend a lot of time drawing. So, a one-day full-color pic, which is quite fast for me. With Halloween coming, it's even topical.

The moral, of course, is stay off of her beach. Can't you read the sign?