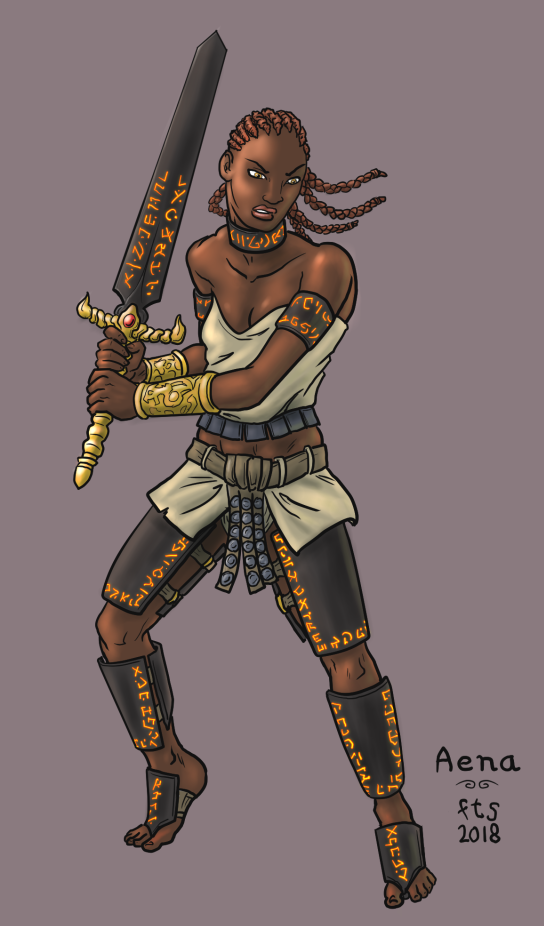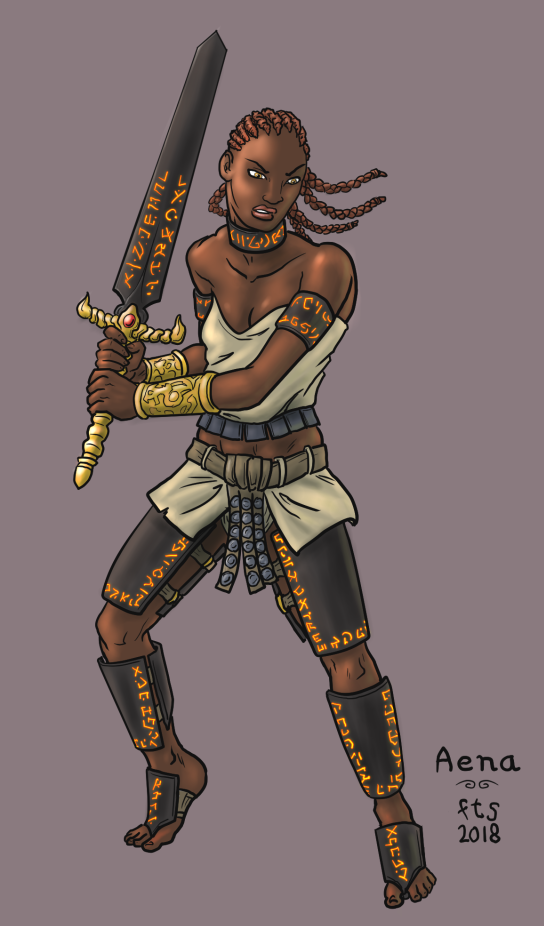 Colored the lineart I'd done- it could still use a real background, but I was decently happy with it and I don't want to spend too much time on getting one picture "just right". That leads to me spending weeks making tiny tweaks.

Anyway, this is Aena, a half-giant swordswoman who is on a quest to prove herself to her Fire Giant kin by finding and returning with some long-lost clan treasures. She recruits a human rogue named Ferrel to guide her to the old, monster-haunted ruins where the Fire Giants dwelt, long ago.

Hanging around with Ferrel is the first time that Aena has ever felt TALL-- her meager 9-ft stature makes her the butt of jokes back home.