33 Favourites
9 Comments
2K Views
COMMUNITY NEWS
What's new in Comics & Cartoons

The
Super Hero Dress Up Project
: have fun drawing your favorite superhero's or original superhero costumes for a flash dress up game!

Elixia-Dragmire
got approval for her first comic book for ka-blam,
Breach Spheres
, now available on Indyplanet.
"Welcome To Denora and the most rag-tag untrustworthy group of adventurers our world as to offer. They're not the best but unfortunately ... they're all we've got!! Meet Elixia and the gang as they bumble through the land looking for mercenary work or a quick con job to make ends meet."
COMIC NEWS
Happenings in comics worldwide

The Iran situation seen by 2 Iranian cartoonists who previously had to flee the country due to their work:
Nik Kowsar
,
Mana Neyestani
. Also footage of
Marjane Satrapi
urging the EU parliament to decry the announced election results.

Dustin Harbin answers questions about this year's
Heroes Con
, and a smattering of posts and pictures of the event are collected
here
.

Marvel's
Ultimates 3
: When famous writers/artists go terribly wrong... I don't often link to reviews, but J. Caleb Mozzocco's on this series show at great length how NOT to write a comic book, even a superhero comic book which isn't required to display the highest intellect in the first place. Plus it's entertaining:
"Then the real Ultimates show up, Loeb walks away from his laptop, and a fourth-grade boy apparently climbs in an open window and scripts the dialogue for the next few pages."
#1
,
#2
,
#3
,
#4
,
#5

Links to various cartoons
about the passing of Michael Jackson.
RESOURCES
Links to refine your craft

9 writers answer the question:
How do you find a balance when working with dialog within panels? How much is too much?

Language tools
(dictionary, thesaurus, terminology...) very conveniently packed in one page – for all kinds of writers

CELTX
:
"Free script writing/pre-production software, different pre-sets depending on what you're working on, including a comics pre-set, automatically formats text, separating speech, captions, etc. allows you to insert notes, and many other things, just makes writing much more convenient and organised."
All suggested by pietzsche

Six tutorials for novice writers, from Sinister Squid Studios:
Concept
,
Tableau
,
Plot
,
Technique
,
Composition
and
Review
.
Suggested by :devyazzydream
SPOTLIGHT
A closer look at one author, series, graphic novel or theme
This week's spotlight is on
Let's Go to Utah
by Dave Chisholm aka

In an
interview
done last year, Dave said
"The main inspiration for my series "Let's go to UTAH!" is definitely the crazy thoughts that go through your mind while driving through the desolate open areas of the Western United States. I figured that, for this particular story, since it is a road trip story, the episodic nature of comics would suit it perfectly. The great thing about comics and sequential art in general is the sense of time is so malleable. You can have a two page spread that is a snapshot of a moment, you can take that same information and put it in a tiny panel, you can load it with visual information to force the eye to pause on the panel, you can almost leave it unfinished, so the reader jets right through it. the options are endless and the amount of control is endless. It's like being the director for a movie with an unlimited budget."
Dave writes, pencils, inks, colors and letters the entire thing!
"I'm super duper analog. I love the feel of a brush on a page. Digital might be more efficient, but sometimes you learn better lessons when you are working the less efficient ways. You know that putting down a line is a permanent thing, so you put more care into every line you drop onto the page."
The finished volume is 262 pages; more info and purchasing details on its
website
.
These sample pages are from
davechisholm
's gallery, where the whole run can be previewed.
TROPE OF THE WEEK
Storytelling devices and how to use or NOT use them
Language mistreatment
Comics may be primarily visual, but they are rarely wordless. It's rather amazing how the text, when not granted sufficient attention, can break the impact of a good story by exasperating readers or, worse, making them giggle. In the previous edition we looked at misuse of language; today we're focusing on bad punctuaiton and other affronts to the proper presentation of language!

Over-punctuation
:
- This, happens when you, are, overly, generous with commas, whether grammatically justifiable, or not, and it's as you can see, absolutely maddening.
- Worse... some writers just... replace commas with ellipsis... row upon row of ellipsis... as if the speaker was on... prozac... or something.
Speaking of ellipsis: a correct ellipsis has 3 dots, not 2 not 4, not a whole line of them. However, at the end of a sentence (and never in the middle) the ellipsis can be followed by punctuation, so you may have 3 periods + 1 full stop, or 3 periods + question mark, etc. And speaking of "etc", it should enver be followed by an ellipsis as that would be a pleonasm.
- Exclamation marks and question marks do not stack. A sentence doesn't end in "!!!!!" or "????" I suppose you can make a pair of them work if used sparingly so that they really mean a more exclamative exclamation or more interrogative interrogation than usual, but if you stack them constantly the reader quickly starts wishing the writer drank decaf.
- Some comics have every sentence end in an exclamation mark! It was necessary because simple periods might not print well! But it's a frantic thing to read! There's no excuse for the practice today!

Under-punctuation
: No comma at all is just as bad as having commas all over the place as it looks like the speaker is spitting out a whole speech without catching breath or pausing to think and it's really confusing and a headache to read.

Bold inflation
:
This
is when the
emphasis
placed on certain words in
speech
bubbles is taken
way
too far, leading to a speech pattern that is
completely
unnatural and
really
annoying.
So
much so that it is a
perfectly
good idea to use it for characters who are
meant
to be annoying.

Punctuation Shaker
: The act of instantly making a name sound alien or exotic by sprinkling it with otherwise uncommon punctuation marks or diacritics. Examples are the Martian name sin the Dc universe: J'onn J'onzz, Ma'alefa'ak, K'ymm, H'ronmeer, L'Zoril', Zo'ok, Ma'aleca'andra. All these apostrophes don't actually mean anything in terms of pronunciation – the names are pronounced by ignoring the apostrophes altogether. This isn't the same as actually transliterating a name from a language that really has these sounds: for instance the Arabic name Raf'at is
not
pronounced Rafat, and French Annaïck is very different from what Annaick would be. The whole apostrophe thing was a bright idea the first time someone thought about it, but by now it just looks cheap and outdated. Use sparingly and judiciously.

XtremeKoolLetterz
: A close relative to the previous, using K instead of C, X instead of "ex" (Xtreme), Y instead of I, Z instead of S for a plural ending. The extreme form of this is the infamous leet speek. Two words: Grow up!
Inspired by tvtropes.org
BOOKMARK
Blogs and stuff to keep an eye on

As it says on the can,
Three Panel Soul
is a strip that is always made of 3 panels. What's so interesting about it is that, although you can recognize recurring characters, the style and medium changes with every strip.

The Webcomic Overlook
,
"where webcomic reviews are serious business."
Suggested by :devyazzydream
ALMOST-DDs
Deviations that didn't make it as DDs, but are still worth a look!
:thumb109456455: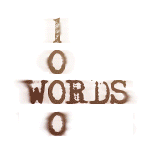 :thumb114976803:
:thumb106845987:
WILD CARD
What is she going to come up with this time?

A beautiful post about
reading cathedral murals
like the sequential art they really are, by Paul Karasik.
............................................................................................................
See you next week!
Your C&C Gallery Moderators,


Feedback and suggestions can be sent to Majnouna
Previous issues:
1
•
2
•
3
•
4
•
5
•
6
•
7
•
8
•
9
•
10
•
11