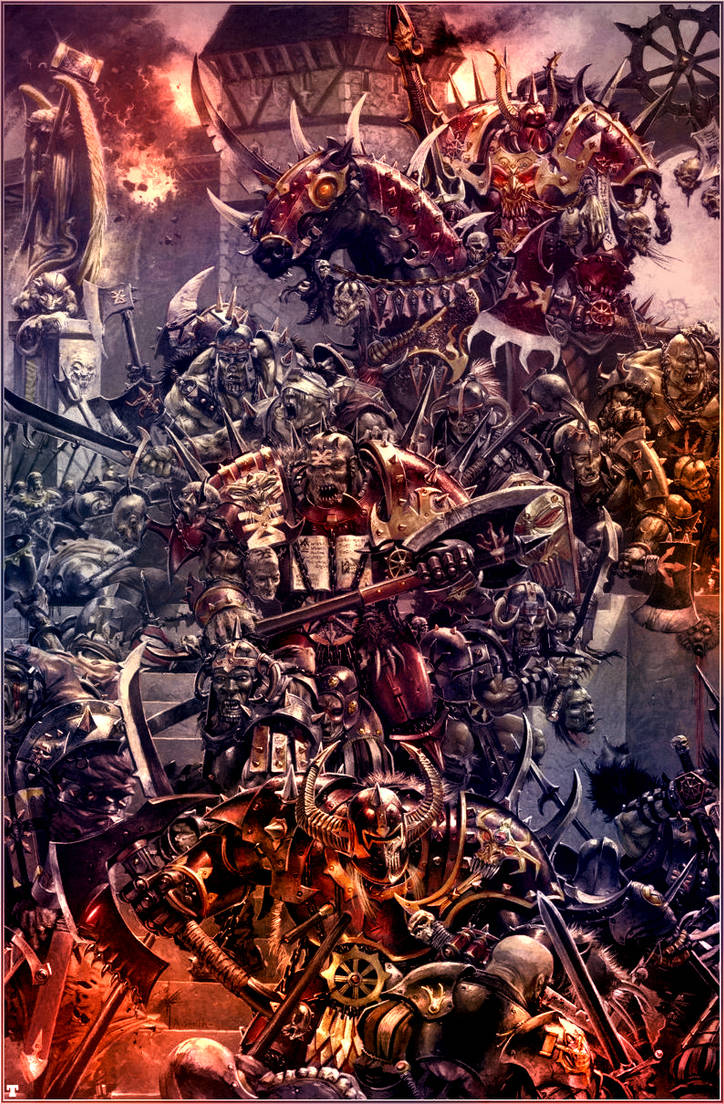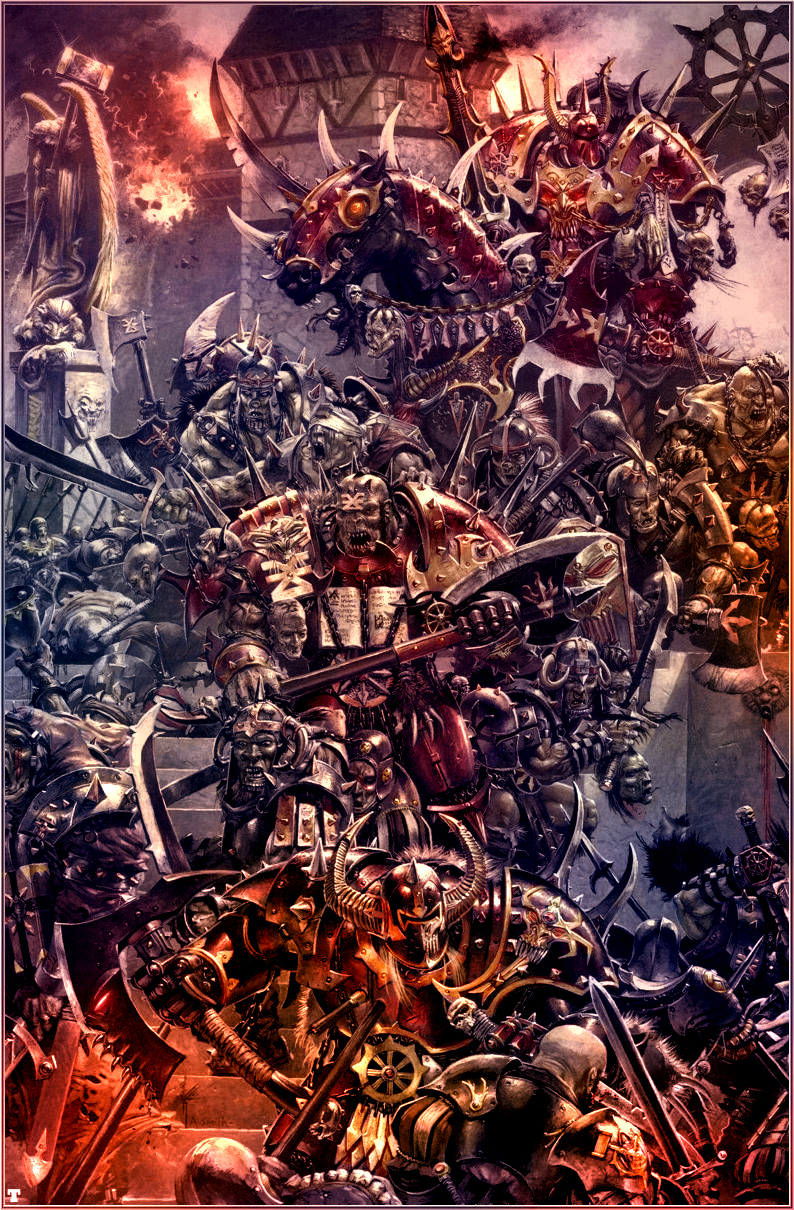 Watch
Colored up these Chaos Champions of Warhammer Fantasy wreaking havoc. I don't like Fantasy as much as 40k, but this pic provided an adequate challenge, and so I went about it.

The main challenge is just getting the color balance right and showing what to emphasize, because no matter how you cut it the original pic is overwhelming, so hopefully I did it justice.

Original artist is Adrian Smith.