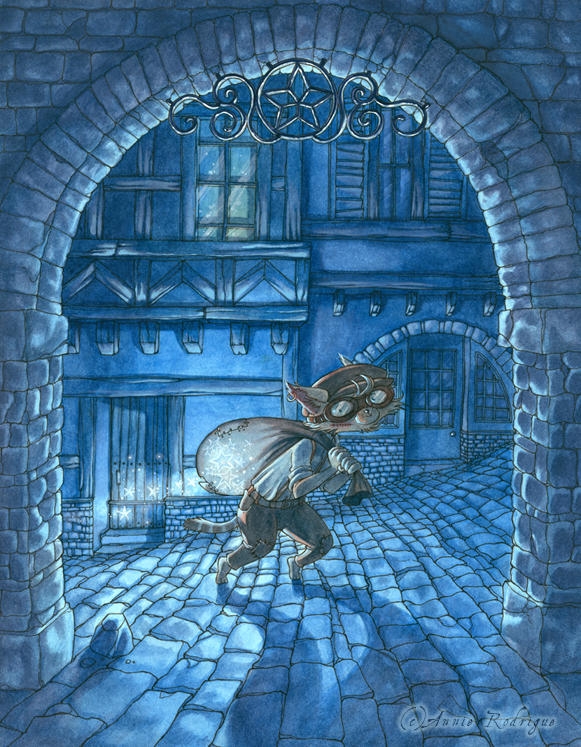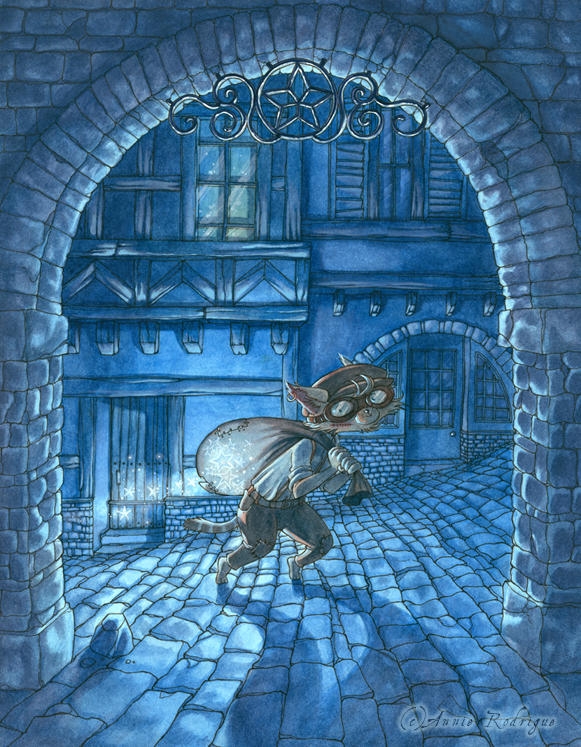 Watch
I wanted to give myself a bigger challenge by doing a more complex background. But I think that was one too many bricks! *laughs*

The scan is as close as I could get. My scanner hates blue. It really does.... or it hates me!

=====================
11x14 watercolour, acrylics and ink on hot pressed watercolour paper.