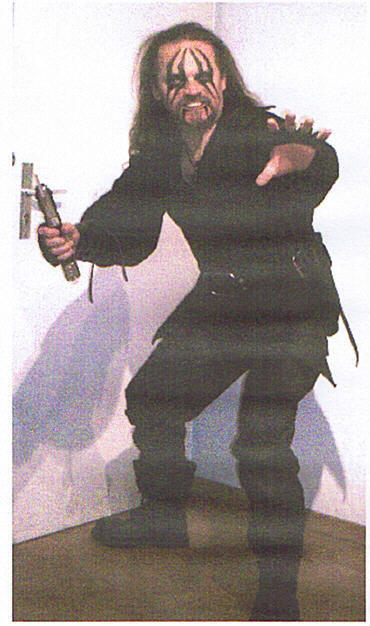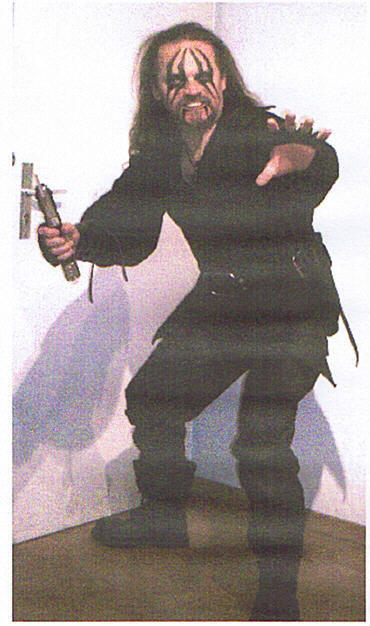 Watch
This pic shows me, in my costume of Darth Stator, one of the characters in our upcoming Star-Wars-Legacy-fan-fiction-story called "The Ways Of The Sith".

Die tattoos sind sehr schön geworden! Leider kann ich auf dem Bild nicht viel erkennen.... hast du das nochmal in besserer Auflösung?
Reply

Mittlerweile haben wir noch ein paar neuere Fotos. Wir bringen Dir paar Ausdrucke mit, das kommt wohl besser. Auf dem Bild habe ich noch billige Faschingsschminke benutzt. Die läßt sich zwar recht gut auftragen, schmiert aber beim geringsten Wischer weg. Die letzte Make-Up-Session habe ich dann mit Bodypaint aufgepinselt. Allerdings muß ich da noch etwas üben. Verwendest Du eigentlich Schablonen bei der Gesichtsbemalung?
Reply

Hehehe, so ist's recht! Ich sehe, die Macht ist stark in Dir!
Reply