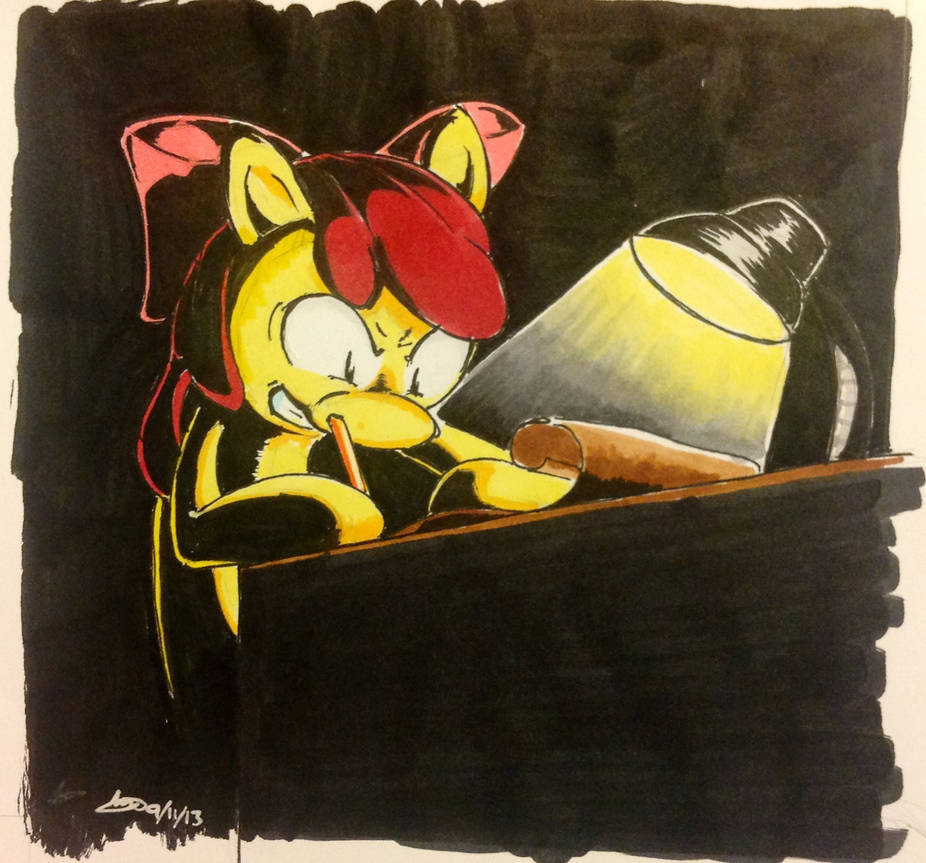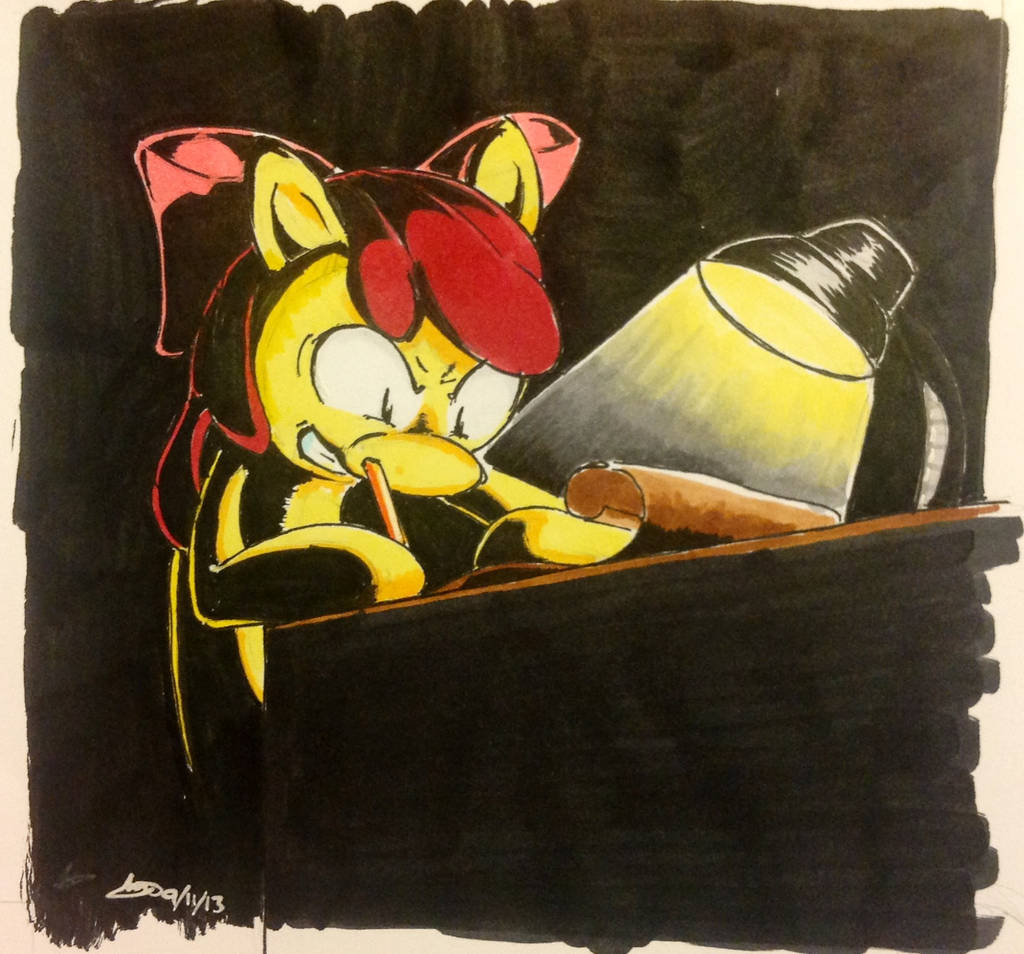 EQD's Newbie Artists Training Ground 3 - Day 27: A Pony Ruling/A Pony Plotting
Entry no. 182 :
www.poniloader.com/index.php?t…
Apple Bloom is plotting the perfect plan to get the CMC's Cutie Marks. With that face, I'm afraid of what she's coming up with....
This idea just came outta my head and refused to go back in... The original concept had her eyes look similar to "Lesson Zero" Twilight, but ended up with that devious look. -_-. Pretty scary looking like that. lol...
Used a Pentel Brush pen for most of the black. The nice tip end allowed me to get into those tight spots that the Copics couldn't.
Copic Markers. Pentel Brush Pen
Apple Bloom and MLP:FIM (c) Lauren Faust and Hasbro

Cutie Mark Crusaders Webcomic Makers, YAAAAY!
Sorry, her pose made me think of comic artists at their work.
Pretty cool pic.
Reply

Awesome use of the black.
Reply

This is sweet! N Applebloom is crazy
Reply

Reply

I really love how you drew this. The art style really takes me back to my childhood and the golden years (for me, at least) of comics.
Reply