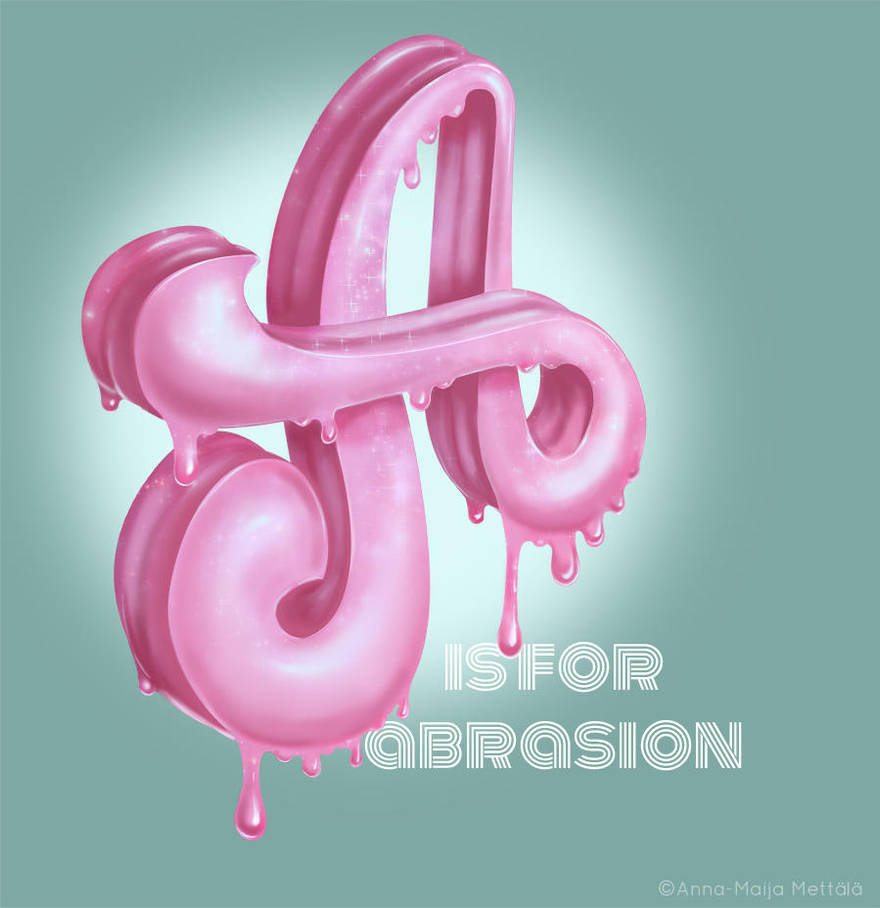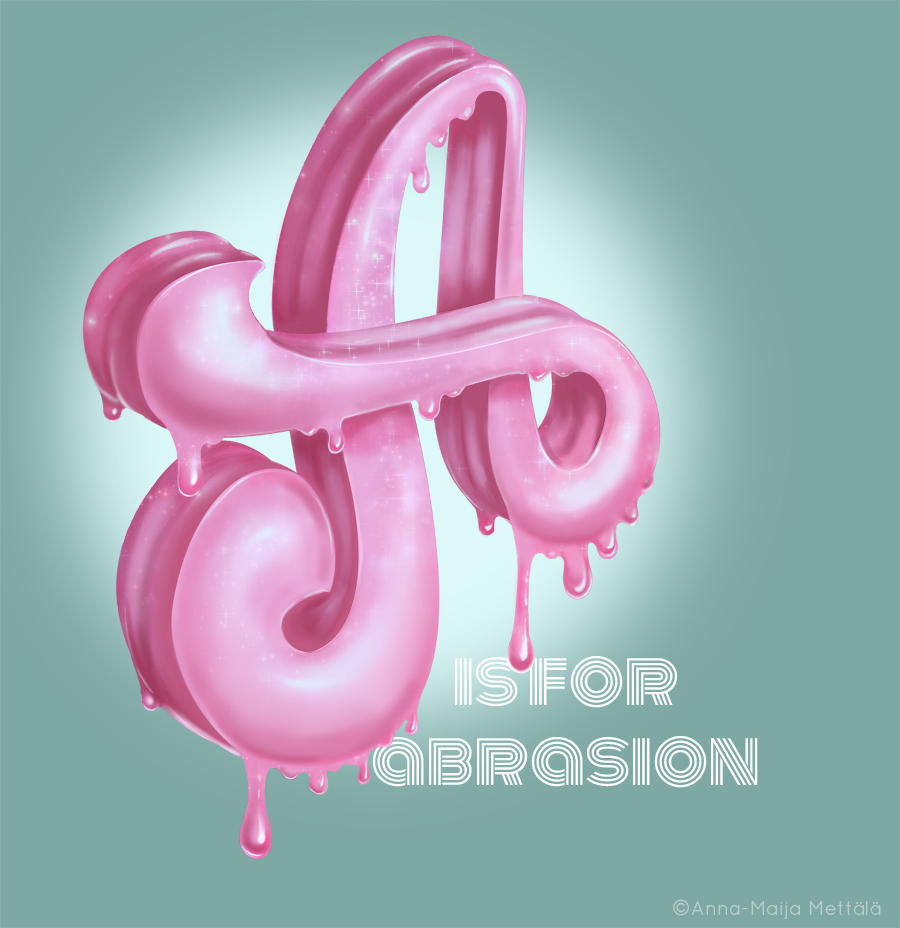 My first typography illustration! So I'm still doing my final work which is the ABC of pastel bleeding and you've seen the images that I made for that book and now I'm doing the typography. Though funny thing happened. I accidentally saved the low rez version on top of the high res psd file. i dunno at what point had i accidentally saved it since i do it now by instinct but boy was i frustrated. couldn't go back in history ether -.- luckily i had saved another version of it few hours back so i don't have to start from the beginning at least. But this is just a test version to see what the teachers think so we'll see what they think. Will probably do a couple of other test versions of different style illustrations but I figured since it's the Pastel Bleeding ABC I might as well make the type bleed. I've always loved typography but I feel I suck at it so this was a new territory for me. The font i used for the text "is for abrasion" is a free font and can be found here:
www.fontsquirrel.com/fonts/mon…

Wait, so the Pastel Bleeding things you have been working on is a book!? What!? I thought it was just a series you have been working on lol When will the book be published and sold to the public?
Reply

It'll never be published since it's just schoolwork and i can't really afford to publish a book. I guess I could send some sample pages to publishers and see what they think when it's done but we'll see..

Reply

Reply