Tagged by Leel

1- What's your current wallpaper. Describe it, or better : show us !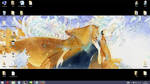 This art is by the awesome
chernotrav

2- What's your own favorite OC and why ?
It might be Brie for all he represents, freedom, strength of will and the power to grasp your life in your hands and decide to live your own way, and embrace who you are completely. A lot of my characters share those characteristics it seems, but Brie is sort of a sum-up of it all.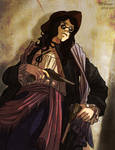 Otherwise, Galumarth, Miundel, Jing and Fay were important in different moments and aspects of my life so they'll still be precious and special to me.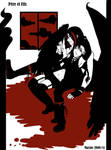 -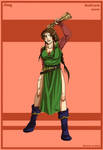 -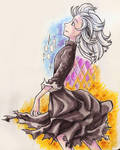 3- What's the most viewed / faved deviation in your gallery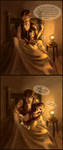 most viewed and faved, also the most commented.
4- In your humble opinion what's your most underrated deviation, the one that deserves more exposition ?
If I was disappointed with the reception of a picture, I don't remember which one. I'm quite happy with the reception of my favs, the one above being the best exemple.
5- What's your current main project ?
There's not really but you can consider the BadLuck crew is still somehow perpetually in the making...
6- What's the last deviation you put in your fav and Why did you fav it ?
Because WTF lookwhatacutieandherlittlepawsomg!
I tag

,

,

,

,