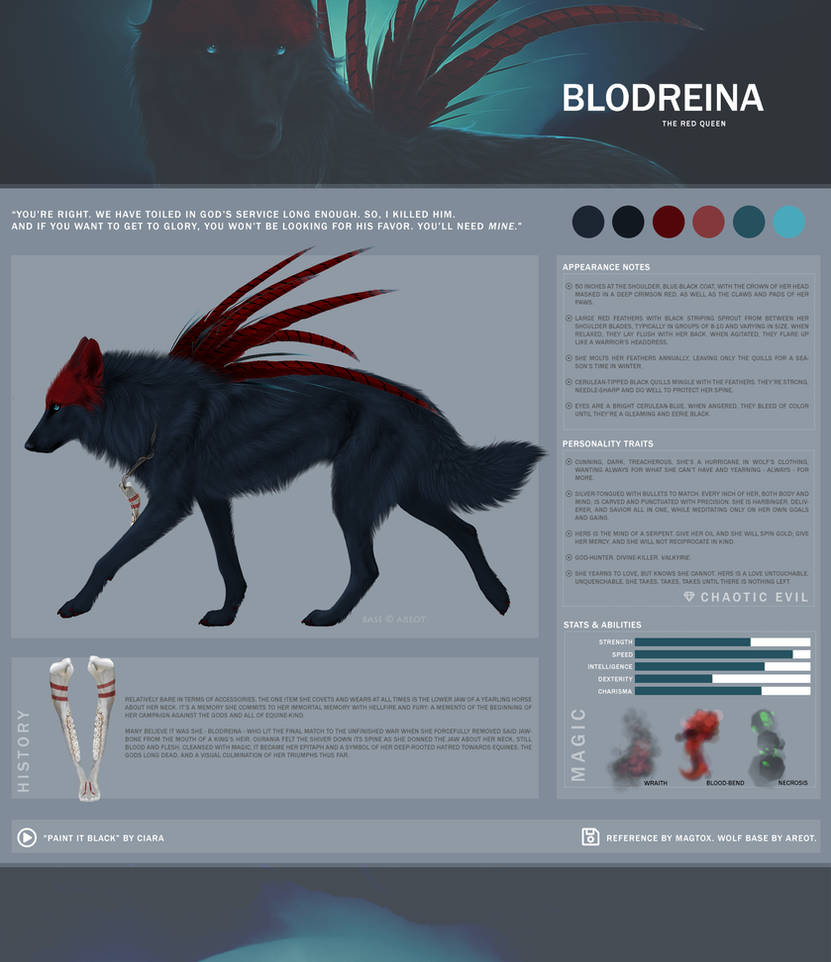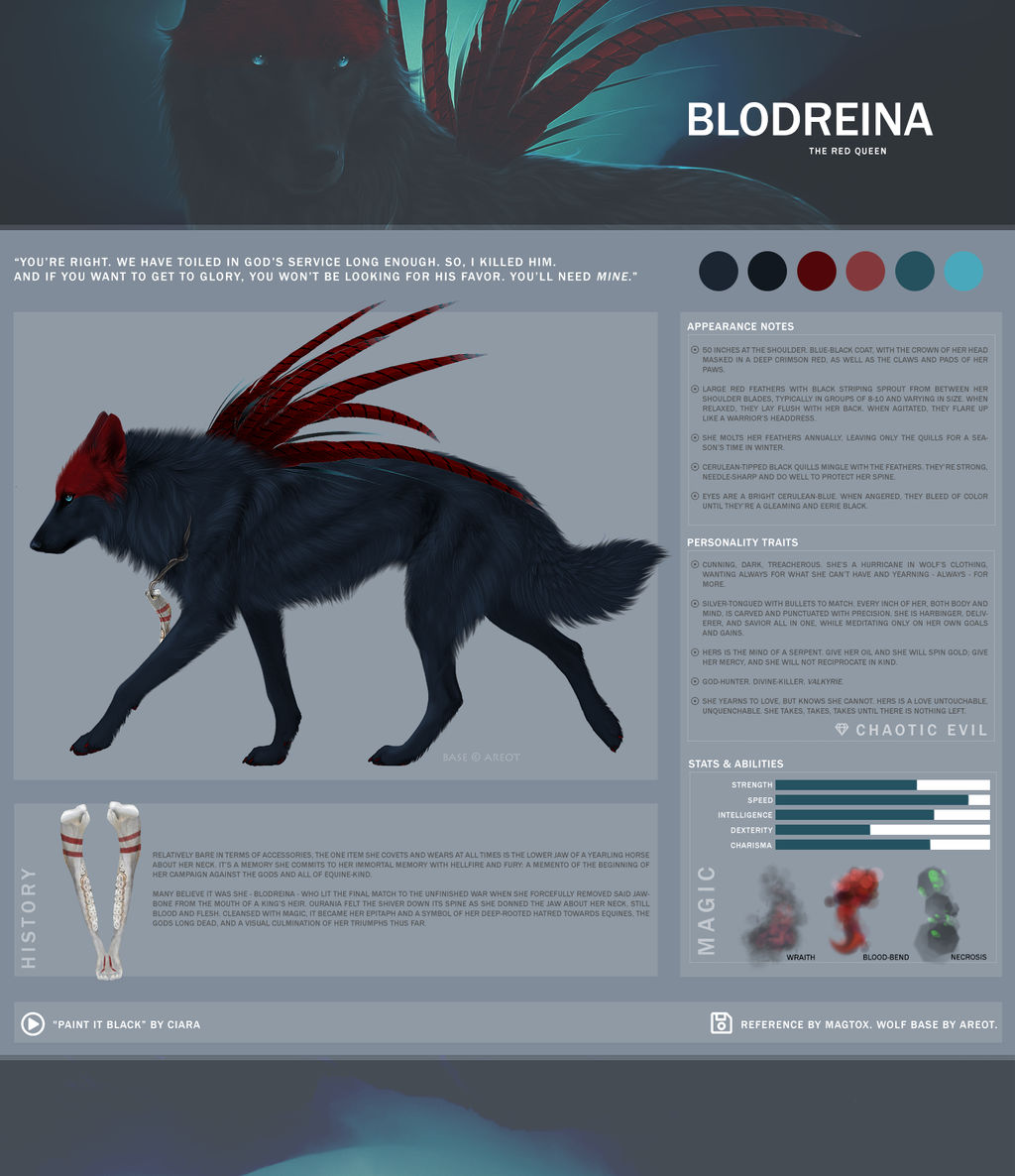 Watch
GOD-HUNTER // DIVINE-KILLER
"revenge is just another prayer at their alter, darling... and i'm well off my knees."





I'm so excited to flesh this girl out and write her on my upcoming site. I am already feeling her so hard.


Reference was made by Me, and the wolf base is by areot.

Holy crap she's beautiful!! I love dark designs!
Reply

Reply

thank youuuuuuu

super excited for this girl
Reply

dude i am pumped for ur site as well >:] i haven't seen a good horse and wolf rp since this VERY old site called Empire that no longer exists
Reply

this is absolutely STUNNING!
Reply

thank you!

Reply

I really, truly need to pick your brain one day - your creativity is awe inspiring and your TALENT, ugh. be still my soul
Reply

um, yes?! this is so kind and i am always down to talk concepts, creations etc! my muse hasn't had many places to go as of late so i just pile it all into various tumblrs lol
Reply

She looks super cool!


Does her name and red face come from The 100? Just asking bc I love that show! lol
Reply

lol totally! ive always been a fan of octavia but damn, that season 5 episode 2 was just... WOW. so she's very much inspired visually from that, though personality will definitely differ.
Reply

Yea I loved her new look! Very cool.

Yea reading it sounded quite different. She seems like a bad ass warrior but in her own way!
Reply

Oh I love your reference sheet, its so neat and uncluttered!!
Blodreina is gorgeous as well!!
Reply

Thank you! I still might tweak it. Going for a really clean/simple look while still having some fun information. I think I made it too big. :/ thoughts?
Reply

I'm forever redoing mine xD I've had about 3 different versions over the past year and I never get to make them for all my characters before I change them again xD
It works really well!! I think the size is fine! Mine are always really big but it means you can have the text small but still readable. If you wanted to free up space you could potentially make the actual character ref smaller but I think it's great as it is!
Reply

One of the best wolf oc I've everseen. Love the name too!
Reply