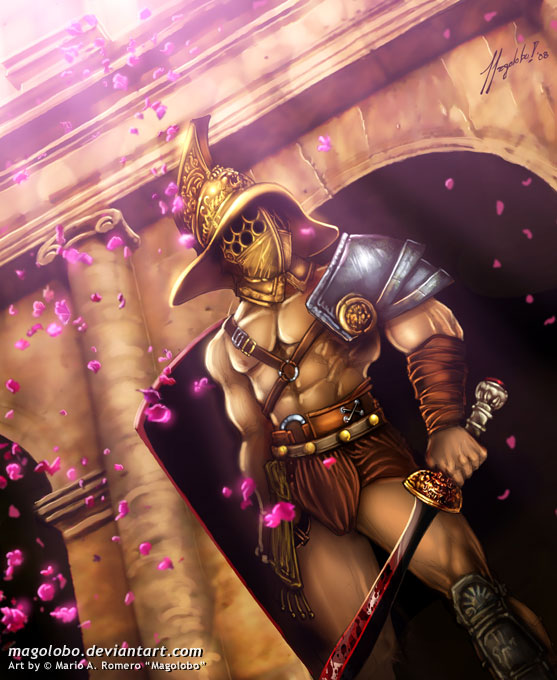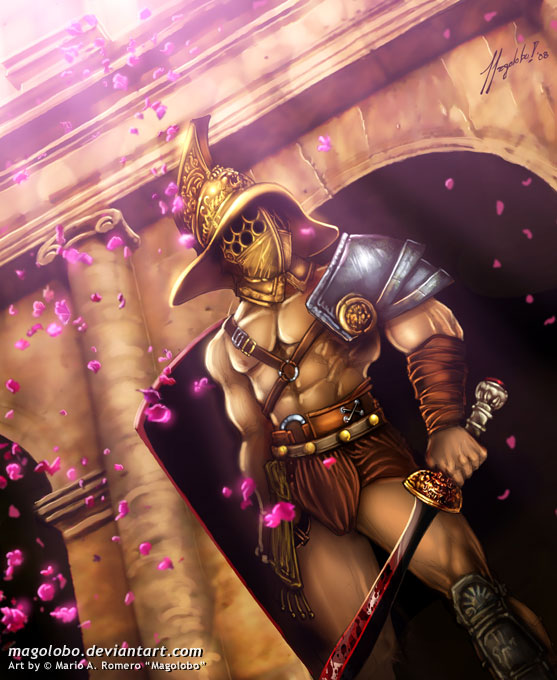 Watch
¡Los que van a morir te Saludan!
En la antigua Roma era escuchada esa frase en latin cuando los Gladiadores salían a las arenas, muchas veces asistidas por el mismo emperador a quien le dedicaban su hora final en el coliseo.
Curiosamente yo le decía lo mismo a mis maestros de la escuela cuando ya sabía que no me iría muy bien en algún examen.
En la ilustración vemos a un Gladiador Secutor o Murmillo, que posiblemente ya eliminó a un Reciario que tenía de rival; el público le lanza flores al vencedor. ¡¡Gloria!!
Otra sorpresa reservada para ustedes en mis clases de la Dibujarte S3, número (?). Será mi cuarto tutorial a color.
MoriTori Te Salutant II (new version):
[link]
======================
Another image for my Drawing Tutorials published on the Dibujarte S3 Magazine. The phrase was latin languaje and means "We who are about to die salute you!!", the final speak of those warriors said to the emperor, who watch them on the coliseum.
Sometimes I said the same on my old school days on my hard test & exams.
On image a Secutor or Murmillon gladiator victorious, the crowd claims his glory with flower´s petals.