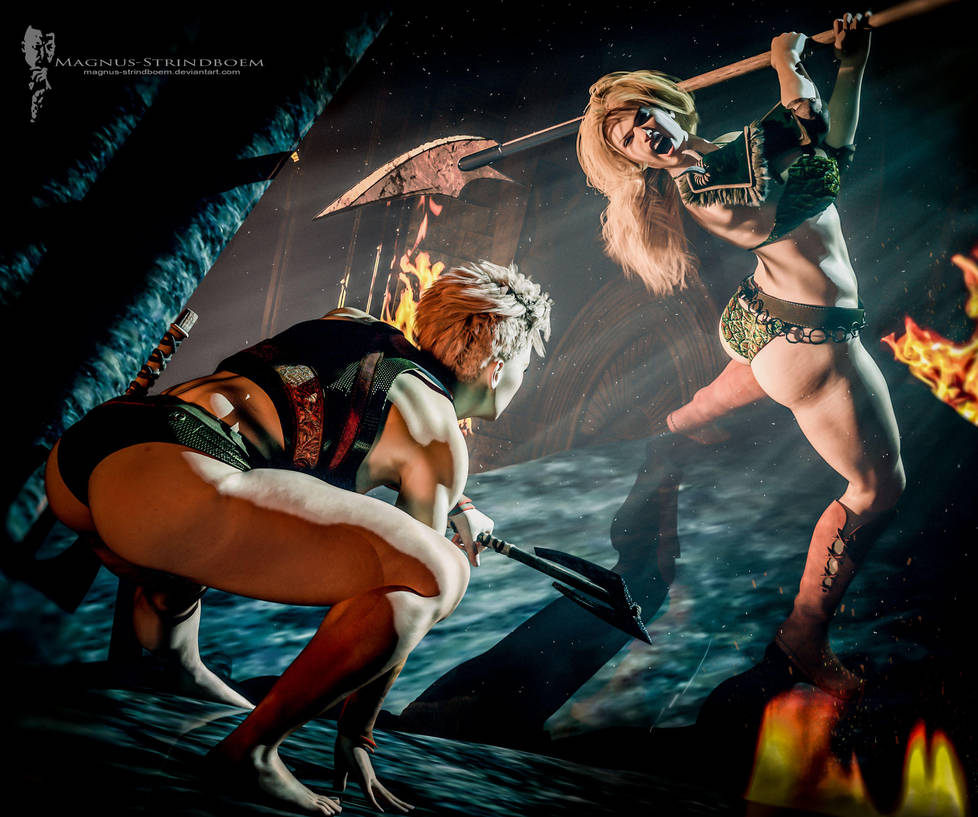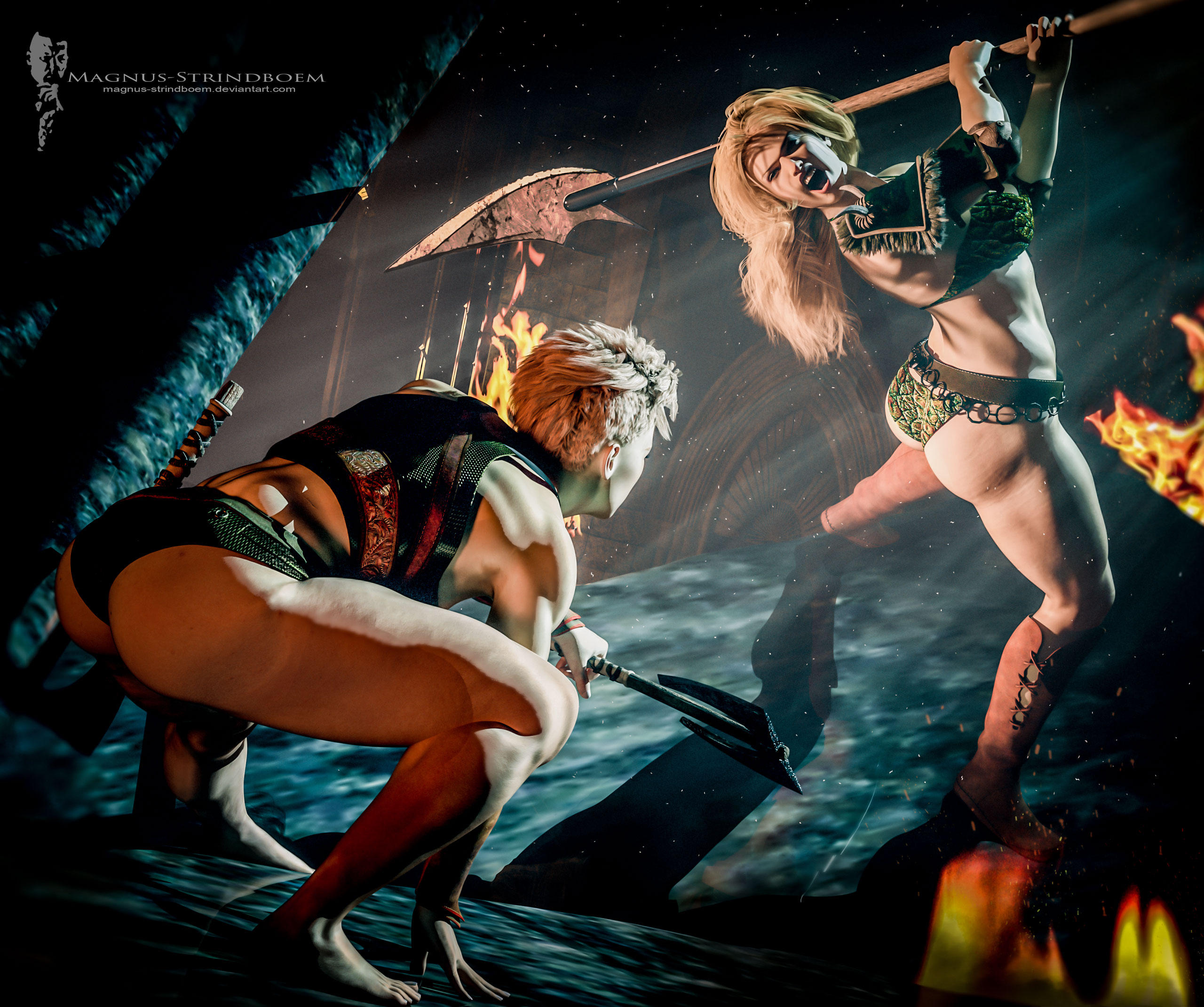 Sapphire is searching for an opening to pounce while Valery is standing her ground. Around them the ancient temple crumbles into oblivion. Will both our heroines perish in the apocalypse?
Done one the 100 Watcher Event request with original characters from

combatcuties!
DAZ Studio - Iray render with PS post work.
See

100 Watchers - Free Requests Event starting now!You may have noticed I just completed a collaboration with :iconThormanoftunder: on his Kylah: Queen of the Jungle. I quite enjoyed the experience and as promised:
From now until further notice - if you were my watcher by June 25 - you can send me a request by note for a high quality render with content of your choosing and imagination.
I will fill 3 main and some backup slots (how many depends a bit on the scope of the requests) , more or less on a first come first serve basis, and do them in the near feature alternating with my own pictures.
You will get the full-size render both original & post-worked to do with as you wish. I only reserve to post them here on my DA place and like to be referenced as artist.
Conditions & Proceedings
Please sent me your idea/concept per note. Don't send your request as response to this journal entry. It must be detailed enough so I can check if I have the models and resources to implement it and get the general idea, but I
for details, I'm working on another project atm, but there are still slots available.
Special thanks to SoldatNordsken for:
, for his PS brush set.