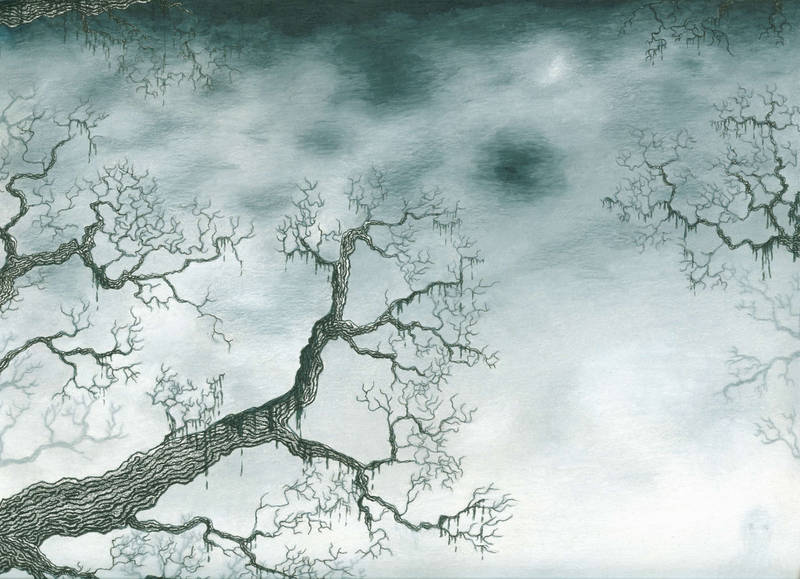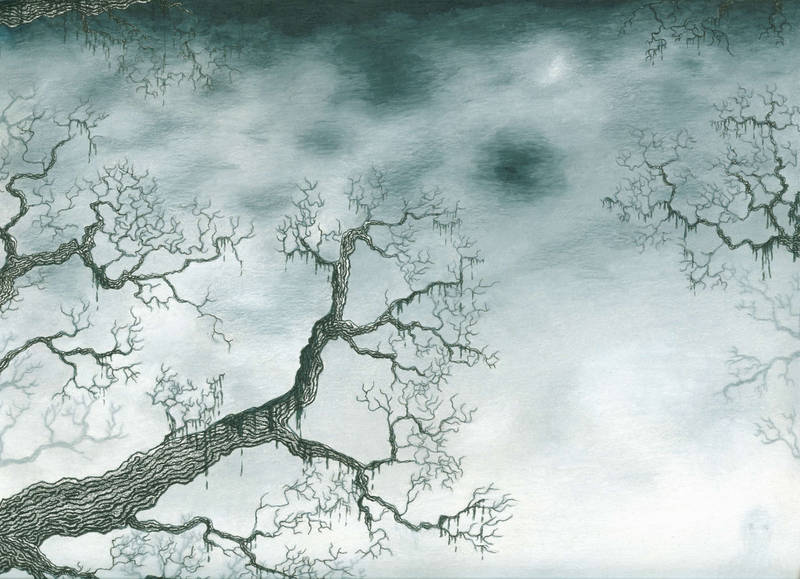 FULL VIEW PLEASE!!!!!!
This is for my brother Matt's birthday. He likes creepy stuff so I decided to draw him a macabre & horror picture. I've had this idea in my head for awhile anyway.
My original idea for this was just a bloody forest. I decided to add the fog to try and give it a "mysterious" feel. The tree branches were really fun to draw, and actually the fog was pretty fun too. I guess this is kind of like my La Llorona pic in a way; I hid a ghost in here too. He's in the bottom right corner. I tried to make him subtle but still noticeable. I was originally going to make the fog greenish, and of course the blood a dark red, but decided to do it in grey tones. I think it looks more mysterious this way.
This was really fun to draw and I think I'm going to do another drawing in this style, as I'm happy with how it turned out. That might not be for awhile though, as there are several birthdays and Christmas coming up. I don't mind though, drawing pictures for people is fun.

Well anyway hope you enjoy!