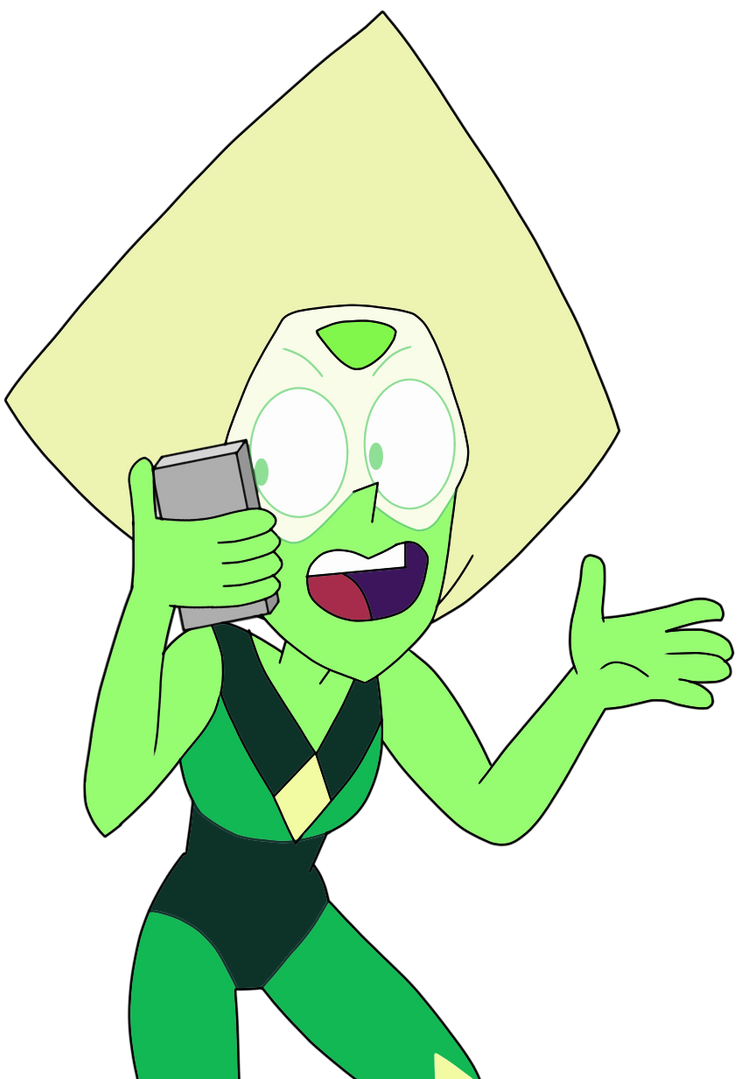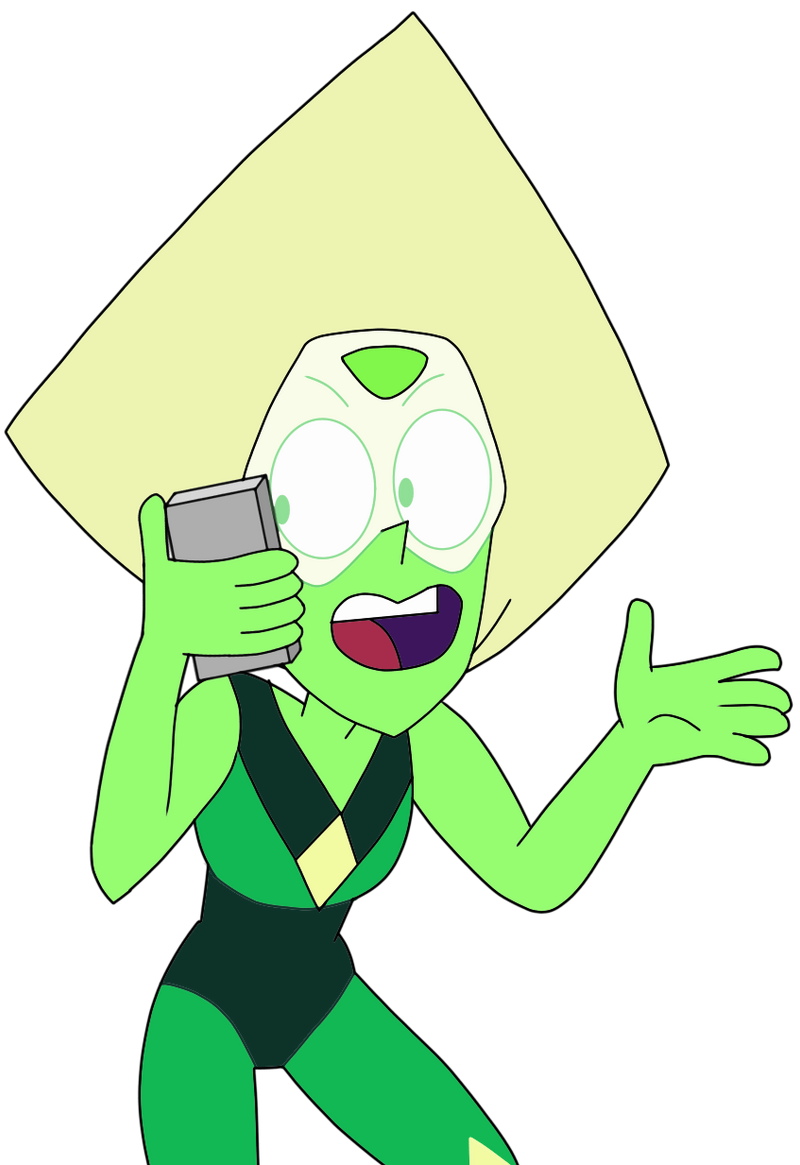 Watch
Just Peri talking and gossiping.

Got bored and this came up.
Try to come up with some dialogue or guess what or who she's talking about.

Peridot belongs to Cartoon Network

"Hey, I tried this 'sleeping' thing, and I think Steven forgot o tell e about dreams. I had this weird one about blowing up the moon!"
"Did you tell Steven?"
"No, not yet..."
Reply

Reply

I'm sure Peridot will be talking non stop with that phone! Great job, Paul!
Reply

XD oh my god yes! I wonder when peri would discover a cell phone and realize how outdated it is XD
Reply

Reply

Who doesn't?

Reply

Peridot: Garnet, you will not believe the trouble I have with these clods on the phone! I try to order a pizza, but they keep stalling me!
Reply

Garnet: Wow. Stalling you how, exactly?
Reply

"And so she says, 'What do you know about the Earth?' And I was all cool and calm, and I looked her in the face and said, 'Apparently more than you... you clod!" And I just puffed my chest out and walked away! I couldn't hear her after that, but I'm sure she was crying!"
Reply

Peridot: Holy crap, Amethyst, did you see how sexy Knuckles' biceps are?
Reply

Amethyst: Oh my gosh, yas! He's like a rad red Hercules! So dreamy, not that I want him for myself, though.
Reply