UPDATE:
In order to streamline and unify my pricing, my commissions prices are now in
USD
. I've decided to make the switch to be consistent with my Storenvy shop, which can only be USD.
So if you've gotten a quote from me before now it is now void
, but of course I'm more than happy to give updated ones!


---------------------------------------------------------------------


BY SENDING ME A COMMISSION INQUIRY YOU ACCEPT THAT YOU HAVE READ AND UNDERSTAND THE FOLLOWING INFORMATION. NO REFUNDS WILL BE GIVEN OUT OVER A MISUNDERSTANDING OF THE FOLLOWING RULES AND GUIDELINES


Will make
pokemon, digimons, anime/game/cartoon fanart, original characters
***Note about original characters: I will not make an OC that doesn't belong to the commissioner unless the owner of the OC messages me giving their consent.***
Will not make
Robots, overly complicated characters, gravity defying plushies, Homestuck characters, Disney characters, anatomically correct plushies
Price info
-All prices are now in
USD
-Prices do not include shipping fees.
-prices are for plushies made out of minky with machine embroidered details unless stated otherwise
-Price quotes are valid for 3 months
-PLEASE NOTE OR EMAIL ME FOR A PRICE QUOTE, I WILL NOT DISCUSS SPECIFIC PRICING IN COMMENTS ON PLUSHIES OR JOURNALS
Small plushies
6 inches to 9 inches tall or long: $200-$400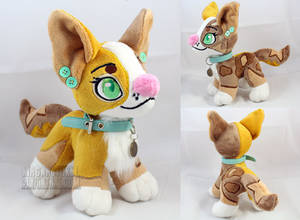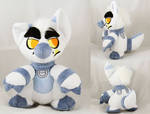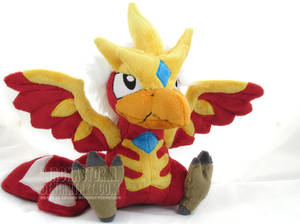 Medium plushies
10 inches to 15 inches tall or long: $300-$600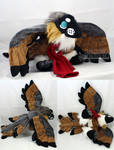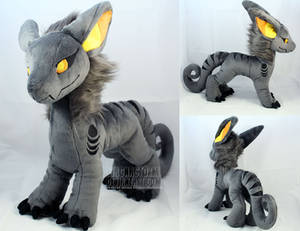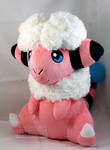 Large plushies
16 inches to 25 inches tall or long: $500-$1000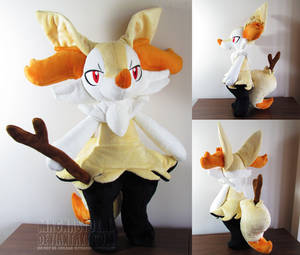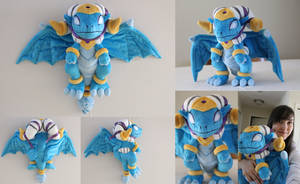 Giant plushies
26 inches and up: $1000+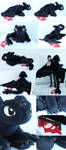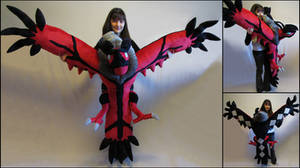 please note: I'm willing to make giant plushies, but keep in mind that not only are their production cost high, shipping them is also expensive enough. Expect $150+ for shipping for plushies over 4 foot tall/long.
I cannot ship giant plushies overseas!
Please also figure out a size before messaging me. I am more than happy to give input about sizing but please at least have a general idea of the size you want beyond 'life size'. The only exception are Pokemons but note that I go by Bulbapedia measurement which are the GAME measurements not the ANIME ones.
Payment
-Payment can be done via paypal
-I will be invoicing you.
-Payment can be done in full upfront or in two installments for plushies over $300(including shipping fee). Longer plans can be discussed for plushies over $600
-The first payment is due within 48 hours after I invoiced you. If the payment is not made within 48 hours, the commission is canceled.
-The second half of the payment is due max. 2 weeks after the plush is completed. Plans for plushies over $600 may have more time.
-If you must cancel your commission, know that the first payment is non-refundable once the plush is started. If the plush was payed in full, I will be refunding half the amount.
-The plush will not be started until the first payment is received.
Commission Slot info
-one plush per slot. If you want multiple plushies you would need to send an individual email for each request when commissions are open.
-The amount of commission slots I take varies, I will announce the exact amount I'll take each time I'm about to re-open
-I can cancel a commission if need be(very last resort)
-If I do not hear back from you within 1 week after your commission is accepted, your commission will be canceled.
-
email
your commission request to plushiluv@gmail.com using the form bellow with the subject line reading "____ commission request" (blank to be replaced by what you are requesting) when commissions are open. Request sent without using this form will be disregarded. I no longer accept commissions via notes. However you can still get a price quote through Deviantart notes.
-you can use the form to get a price quote from me while my commissions are full, but you will have to re-send it when I take new commissions.
Form:
character wanted: (picture reference please, especially if there are multiple versions of the character out there)
size: (smallest I can go is 5-6 inches, largest is the biggest box UPS will allow me to ship)
specific requests: (painted eyes instead of embroidered, wired, specific style)
payment method: (full or payment plan)
address: (all I need at first is your postal code/zip code for a shipping estimate. I will only need your full address if you get the slot)

Shipping Info
-Shipping costs are not included in the base price and will be calculated on a case by case basis
-I ship worldwide (do note that shipping can be expensive depending on your location and the size of your plush)
-plushies are shipped expedited within Canada and airmail everywhere else, both with tracking. Untracked airmail for international orders can be requested but I do not recommend it
-I will notify you once I ship your plush
-I ship once a week, usually on Fridays.
-I am not responsible for the plush once it is shipped.
Turnout
-Plushies can take anywhere from a week to 2 months to be completed depending on the complexity of my orders
-I complete plushies that were payed in full first then those that are payed with a payment plan
-I cannot promise to meet any deadlines