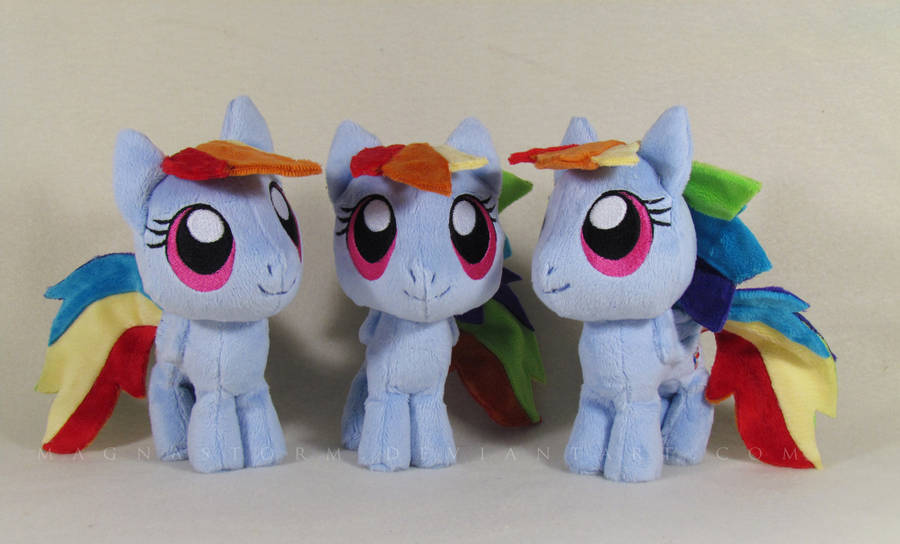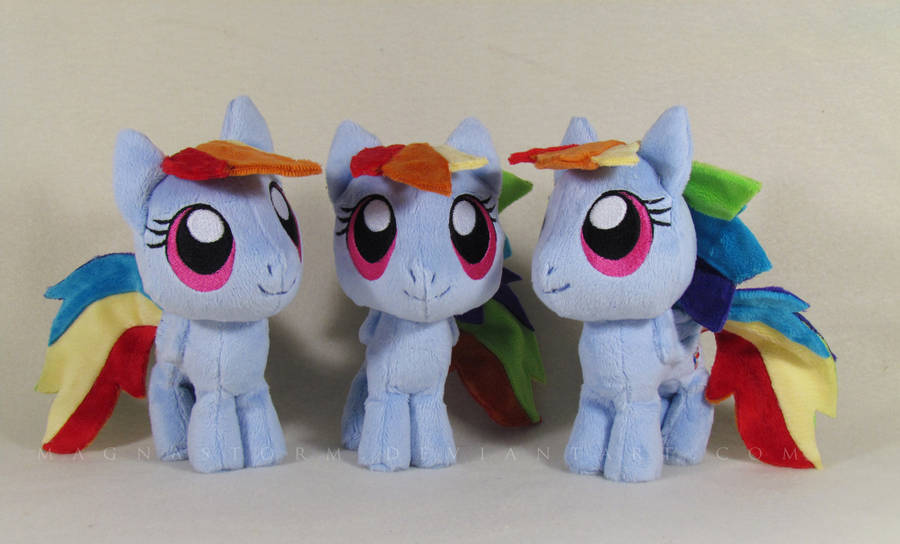 Watch
Two of these 3 are for sale here!
[link]
Still waiting for fabric for my commissions to get here. Not very impressed with Fabric.com. :/ I'm hoping that I'll get the fabric by the end of next week.
So to kill time I've been working on plushies that need fabric that I had a lot of in stock. Ironically I have a lot of the colors needed for Dash (except yellow ;A; ).
the 3 of them are 6" tall and made out of minky. Their eyes are machine embroidered while their cutie marks are hand embroidered. They have sand in their legs to make them posable too!
commissions are currently
closed
Commission info
Plush price chart
FAQs
Facebook page
Twitter
Etsy shop