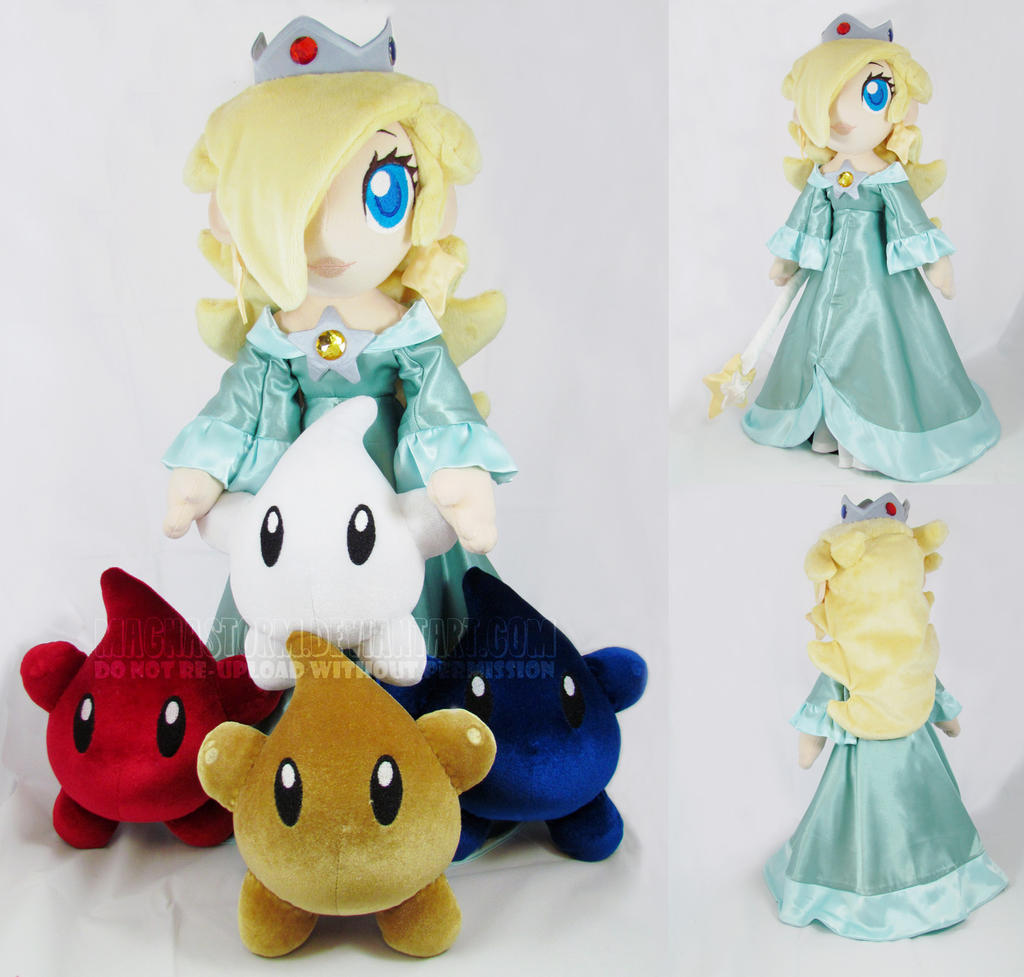 Watch
Another long overdue plush! If all goes well I should catch up with my remaining overdue plushies by the end of next week assuming my fabric comes in early enough. This was supposed to be one of the rush auctions from a while ago, but it ended up taking me a super long time to gather the materials for her.
Rosalina is 20" tall and made out of deer suede and minky. Her face is machine embroidered. Her dress is satin and crepe, with tulle underneath that isn't quite a petticoat but is made to give specific volume to her dress. Her dress and crown feature acrylic gems. She also has magnets in her hands so she can hold her wand and the Lumas.
Each Luma is 8" tall and made out of velvet so they have a shine to them and feature machine embroidered eyes. They also have magnets in their hands so they can be held by Rosalina.
Unfortunately she doesn't actually stand on her own, but she fits standard doll stands. Here I've got her on one of my BJD stands. I also have to admit that these are probably the most edited pictures I've done in a long time to correct colors. The Lumas are just so bright against her pastel colors it was hard to find a balance for them that wasn't painful on the eye. I still don't think I got the pictures to where I wanted them to be but I don't want to edit them further. Just gotta accept that the Lumas steal the show with their bright shiny colors ahah
not for sale
commissions are currently
full
Commission info
Plush price chart
FAQs
Facebook page
Etsy shop