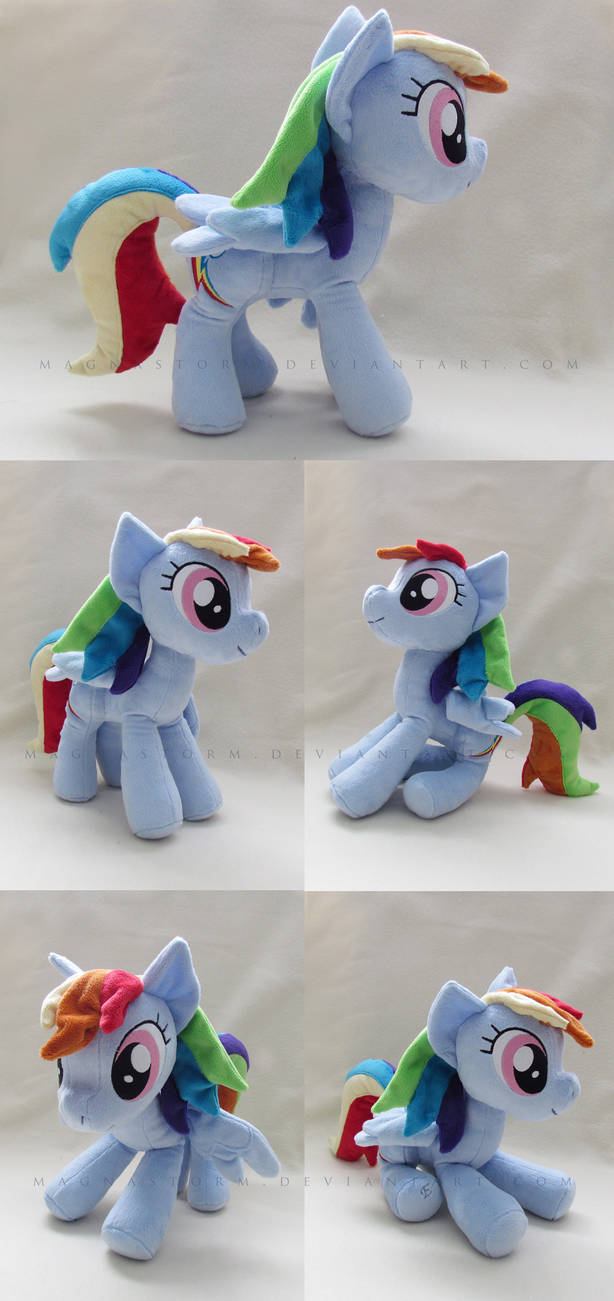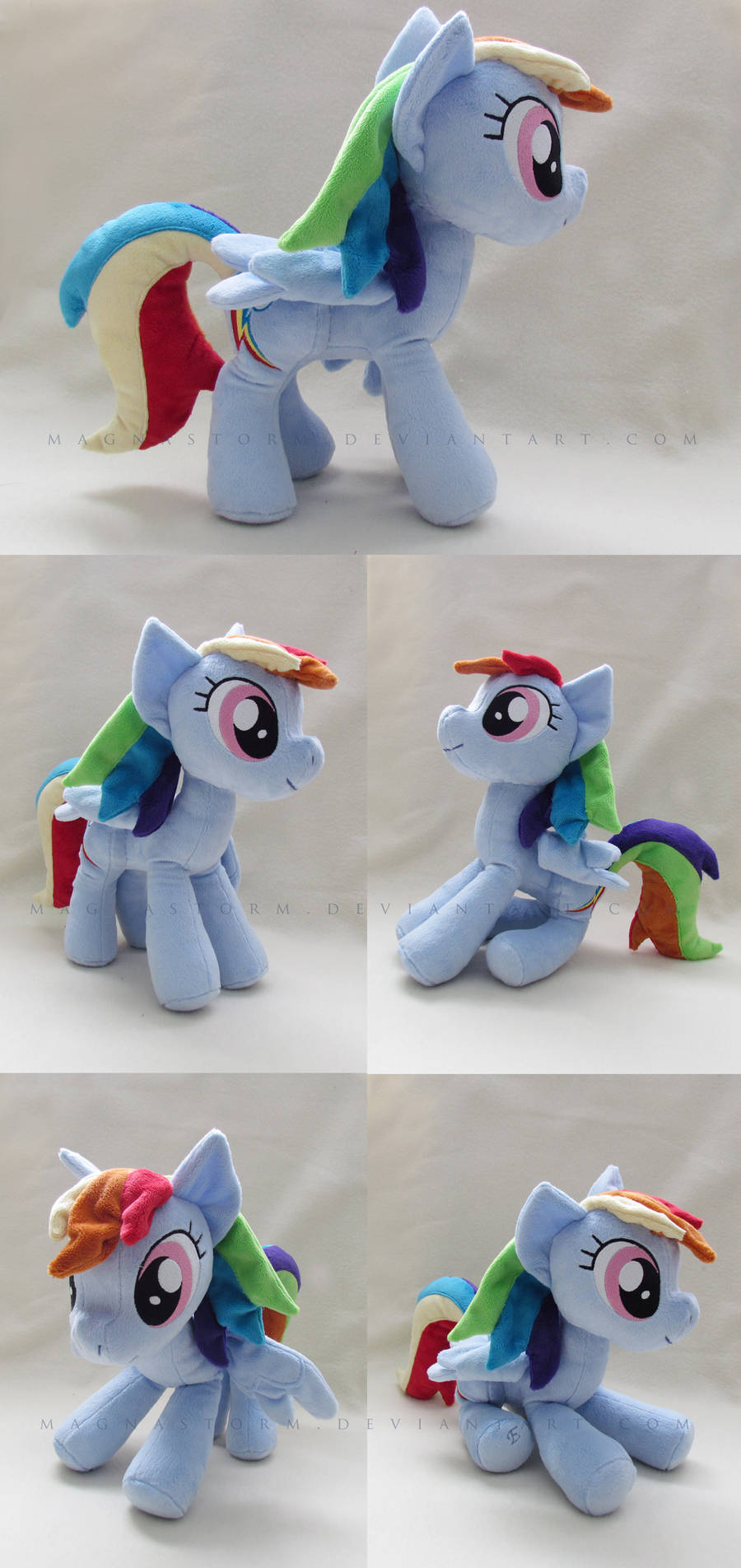 Watch
I've actually had her finished for about a week, but she was my brother's b-day gift so I had to keep her a secret until now!
I made this Dash with my smaller pony pattern, and I decided I wanted to see how well this pattern would lend itself to being posable. It needs a few modifications but overall it seems to work!
Dash is 12" tall, is made out of minky, has machine embroidered eyes and cutie marks, and has decorative sand in her joints to allow her to pose.
She was done super fast, and there are a few things I wish I had time to change, but overall I'm happy with the result and my brother likes her

not for sale
commissions are currently
full
Commission info
Plush price chart
FAQs
Facebook page
Twitter
Etsy shop