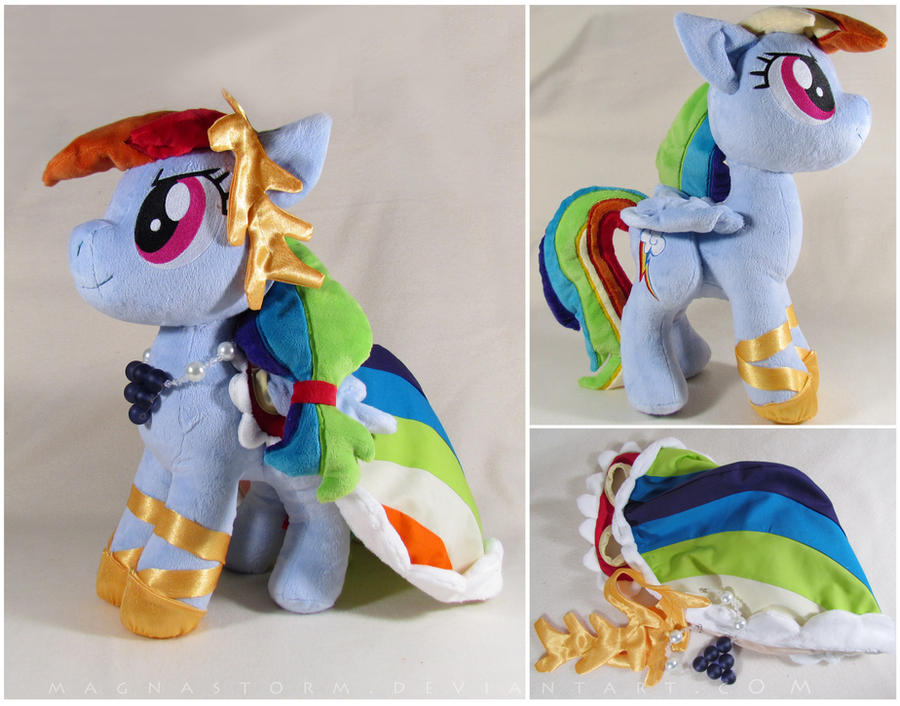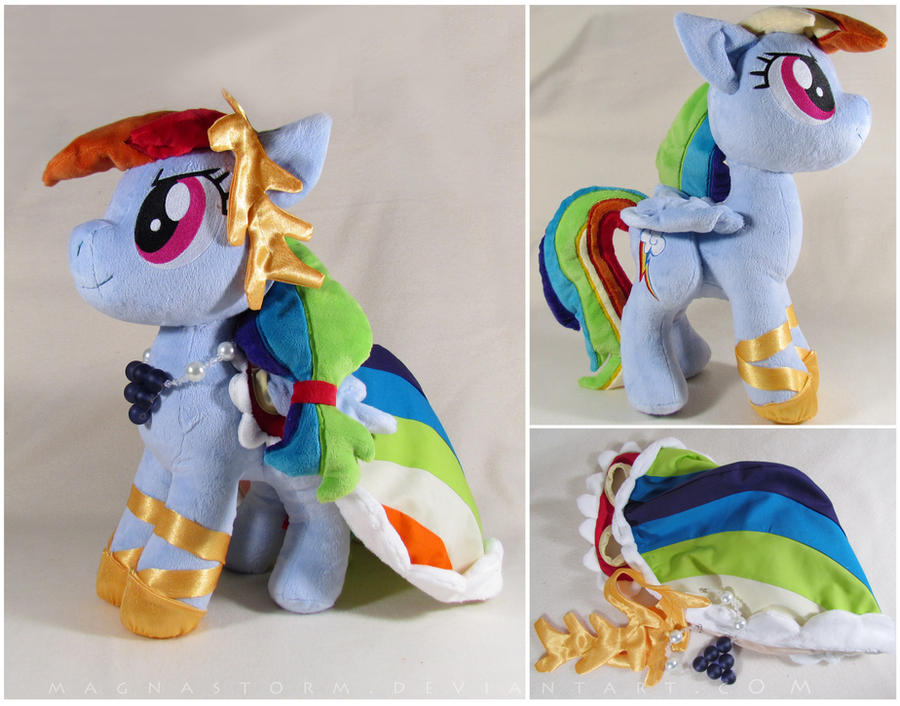 Watch
FINISHED. COMPLETE. DONE. FINIT.
Right off the bat, I'm going to say that I am not going to take regular commission of gala ponies. Dash took me a ridiculous amount of time to complete, as shown on my Twitter. xP I
may
make pre-made gala ponies to auction.
Dash, like my other ponies, stands at 14" tall, is made of minky and has machine embroidered eyes and cutie marks. Her outfit is made out of minky and cottons and is fully lined, her shoes and laurels are satin. The only part of her outfit that isn't removable are her shoes. Her necklace is a real necklace that I beaded with clasps in the back and all.
PS: As of this plush, all my plushies will be signed with a machine embroidered E somewhere not too noticeable like under a paw(or hoof in this case).
this plush was a commission, not for sale
commissions are currently
closed
Commission info
Plush price chart
FAQs
Facebook page
Twitter
Etsy shop