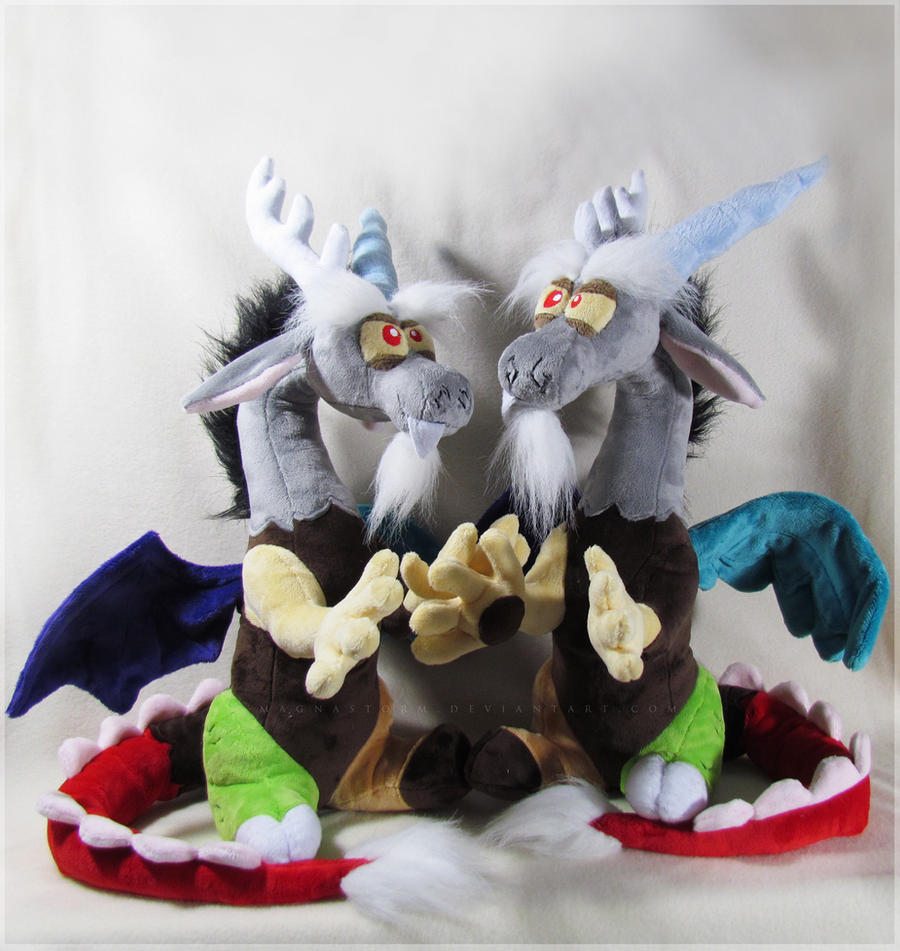 Watch
The one on the right is up for auction on Ebay: [link] !
He's up for auction because his back legs are reversed and I noticed too late to fix it! xP So because of that, his starting price is low and he has no reserve.
Well after working an ungodly amount of hours straight, I finished these. I made the one on the right first then realized too late about the flipped back legs, so then I made the accurate second one for the commissioner.
Both Discords are 16 inches tall, or 20 including their horns. They're made out of minky and fake fur, with machine embroidered eyes. They have wired wings and decorative sand in their butts to allow them to stand up on their own.
commissions are currently
full
Commission info
Plush price chart
FAQs
Facebook page
Twitter
Etsy shop