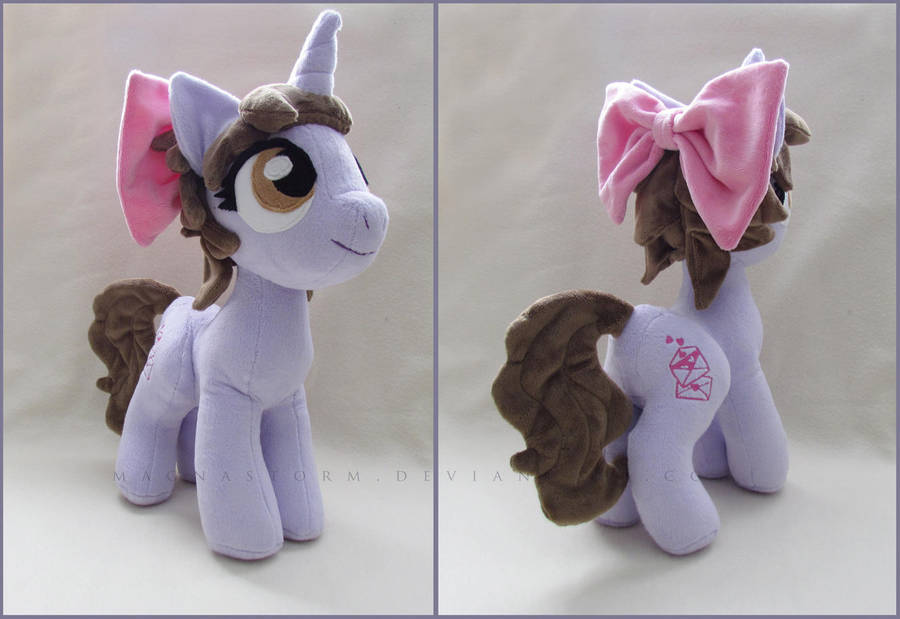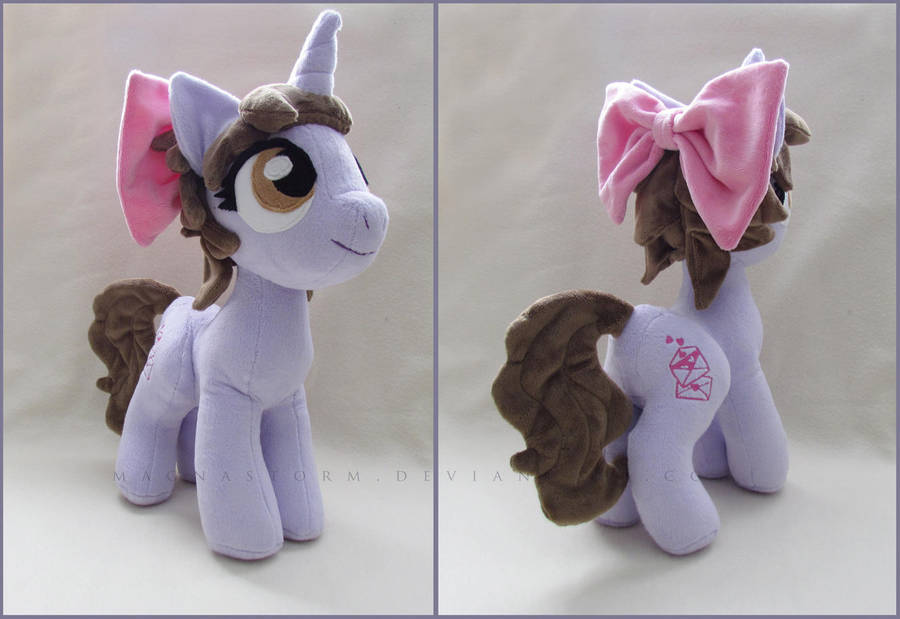 Watch
edit:
I forgot her bow when I first made her, so here's some updated pictures with her removable bow!
Moar ponies! this time ~
Jazeki
's OC pony, Chloe. Her hair took a while to make, but it was fun! I also really liked working with her color scheme.

Chloe is 14 inches tall, is made out of minky and has machine embroidered cutie marks.
I'm gonna be doing a round of message replies either later tonight or tomorrow morning by the way! So people waiting on replies, I haven't forgotten about you!
this plush was a commission, not for sale
commissions are currently
full
Commission info
Plush price chart
FAQs
Facebook page
Twitter
Etsy shop