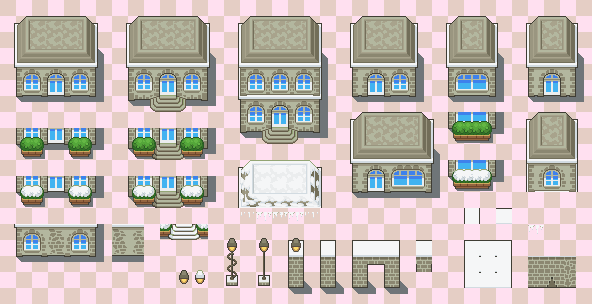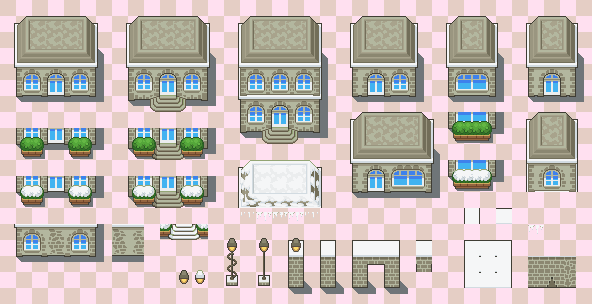 FREE TO USE AND EDIT for
NON-COMMERCIAL PURPOSES
.

These tiles were meant to be part of something larger that I may never finish, but at least these are more or less ready.

Gorgeous. I especially like the spiral lampost.
Reply

Simple but still very appealing. Did you take inspiration from any particular architectural style? I kind of recognise it.
Reply

I just looked at the size of the doors, that's indeed 16x16. I might use that if i ever decide to get back to an old project.

That's good looking. Is it hard to make its own tiles ?
Reply

Making tiles takes time. For me anyway. Lots of trial and error until you think they look good.
Reply

Oh that's beautiful! U're a great artist!
Reply

these are excellently drawn, I'll certainly be using them at some point. Thanks for your work
Reply

Pretty good as usual

Reply

Oooh those look really awesome

Reply