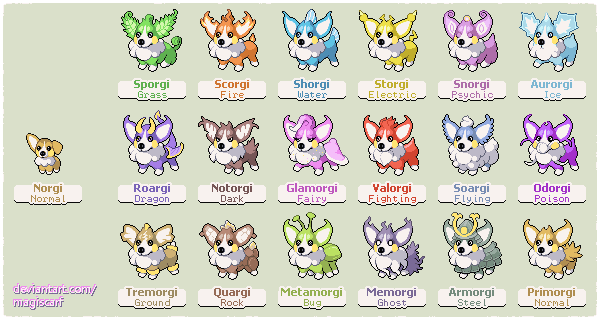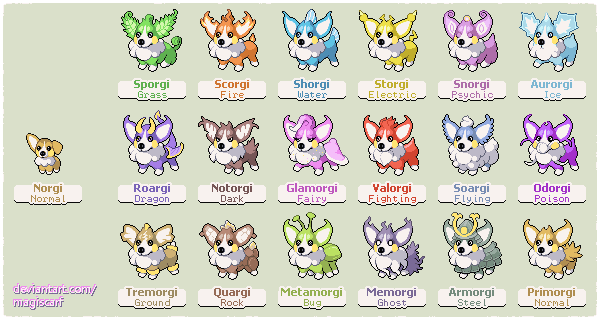 !! NOT FOR PUBLIC USE !! DO NOT USE !!
I have been meaning to make these for a long time, but the idea of making 18 different sprites was so ughhh I could never get started. So I made edits instead.
Which one do you like best?

Reply

Roargi, because I have a dragon thing, and Metamorgi, because it's funny.
Reply

damn that's gotta be the most evolutions from a pokemon O_O

looks like Eevee's been bumped down.
Reply

Eevee can take a well deserved rest now.
Reply

Yep. poor little guy...i'm all for eeveelutions but still who knows how many multi-evolutions can put stress on the little guy's body.
Reply

OMG this fakemon is sooo cute! I really loved it It's just like an eevee but more cute!
Reply

Armorgi is the best, he's just so cute
Reply

Roargi is my favorite because the name is cute and the design is also cute
Reply

i love ideas like this, with evolutions for each type! flying s my favorite!
Reply