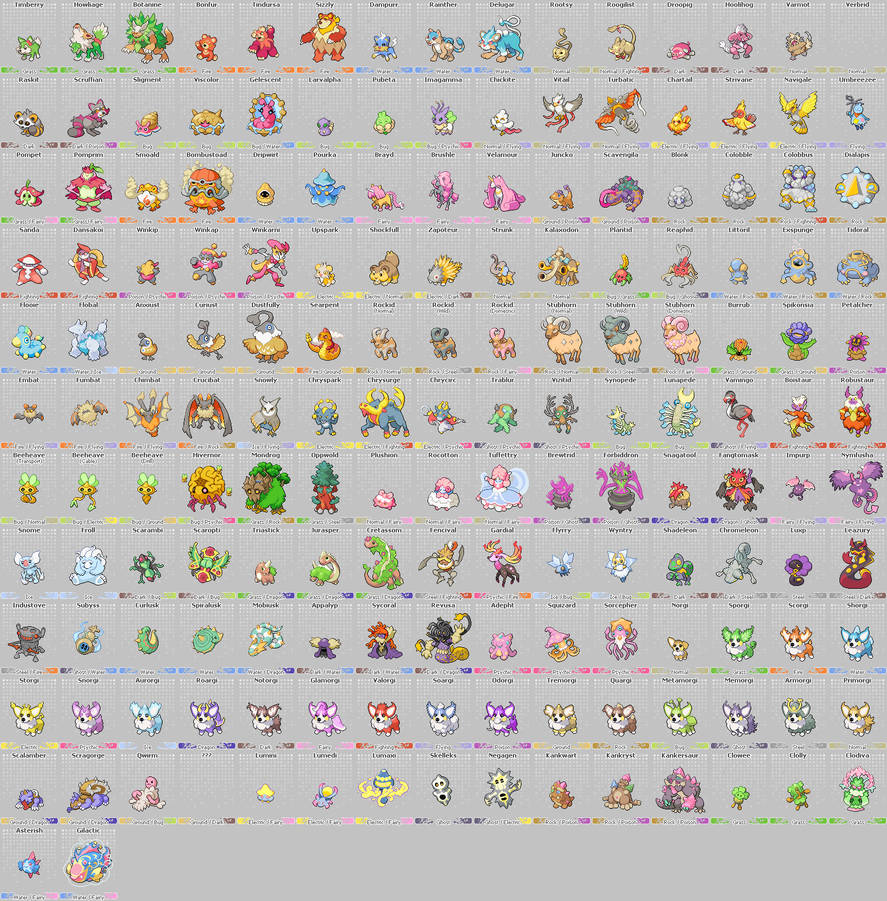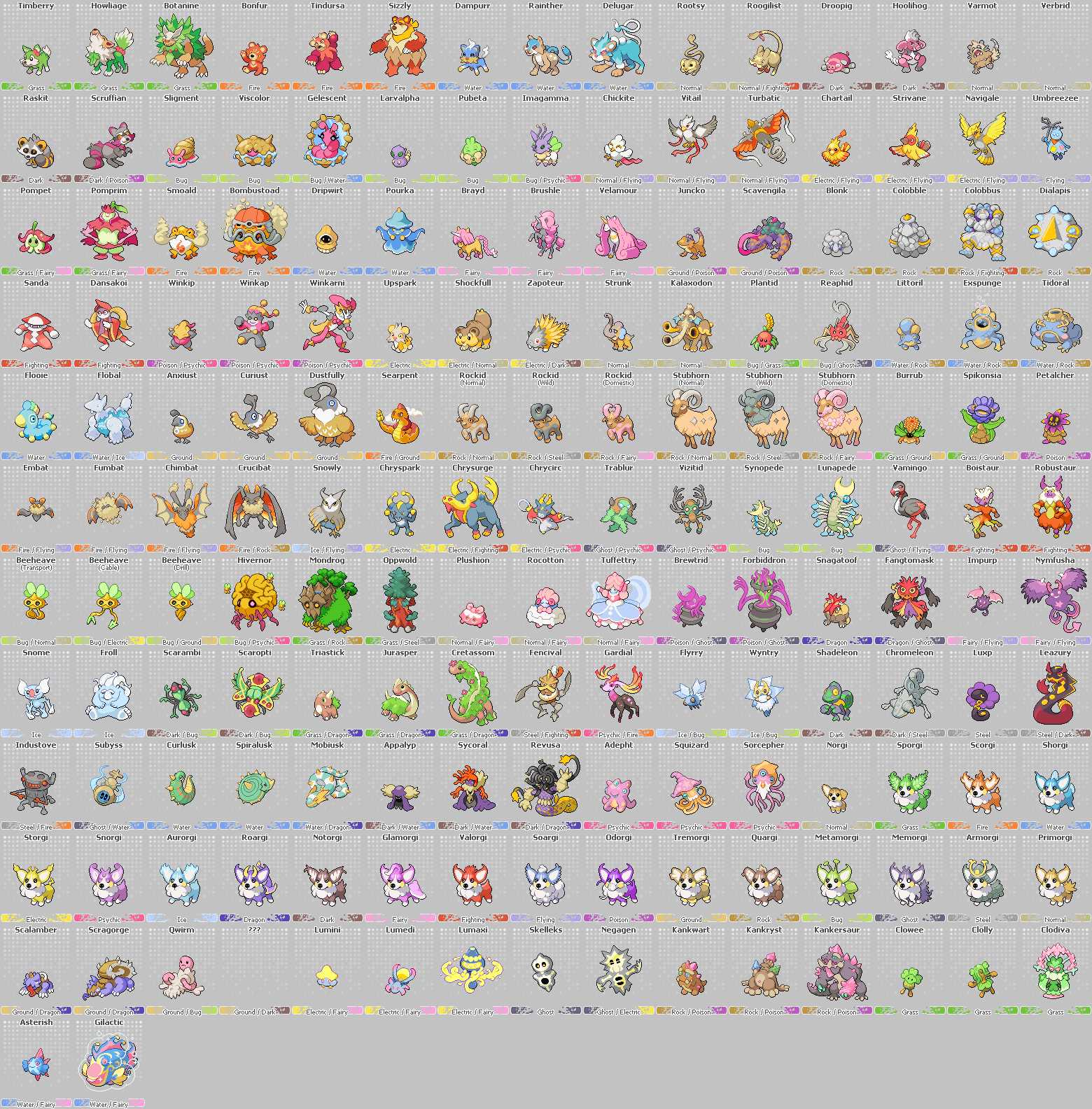 Watch
!! NOT FOR PUBLIC USE !! DO NOT USE !!
Earlier this year I put up my WIP fakedex (here:
www.deviantart.com/magiscarf/a…
). I had 80 or so before and now the total is up to 124, I think. Many have had some small or large revamps to improve the designs, as well as the layout I'm using to display them. I think every change has been for the better. (You be the judge.) I'm still keeping them private despite my earlier musings about making them public. I dunno. I just can't let go right now.
Update: Think it's up to 142 unique sprites (not edits). More editing of previous sprites. Hopefully for the better.