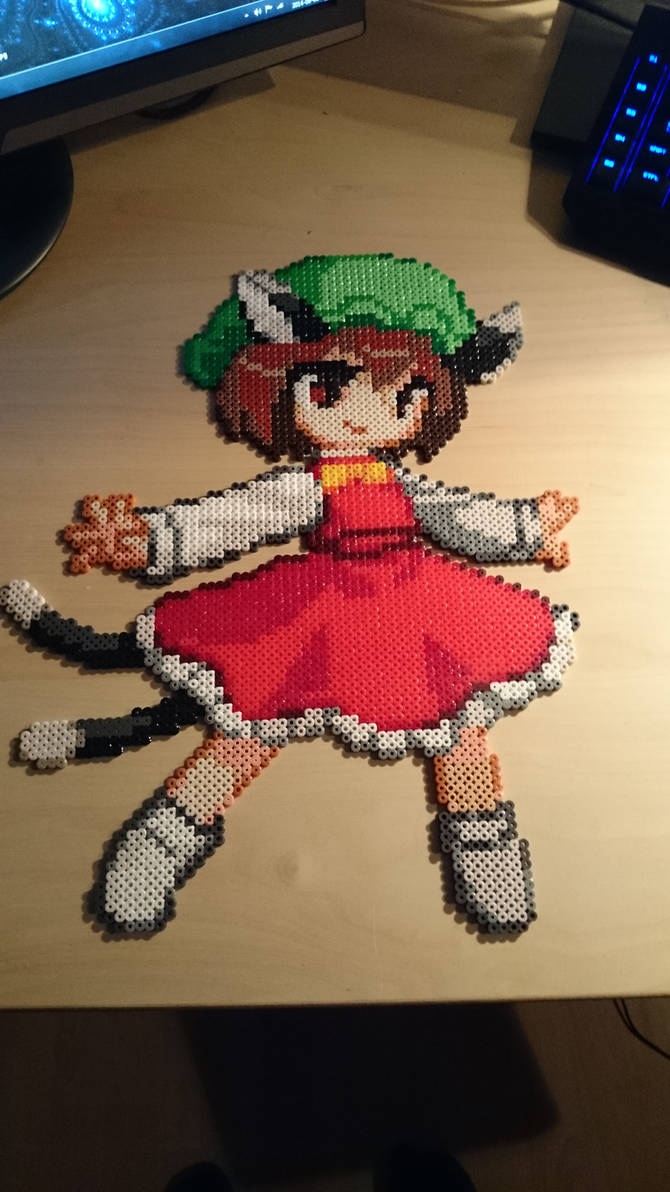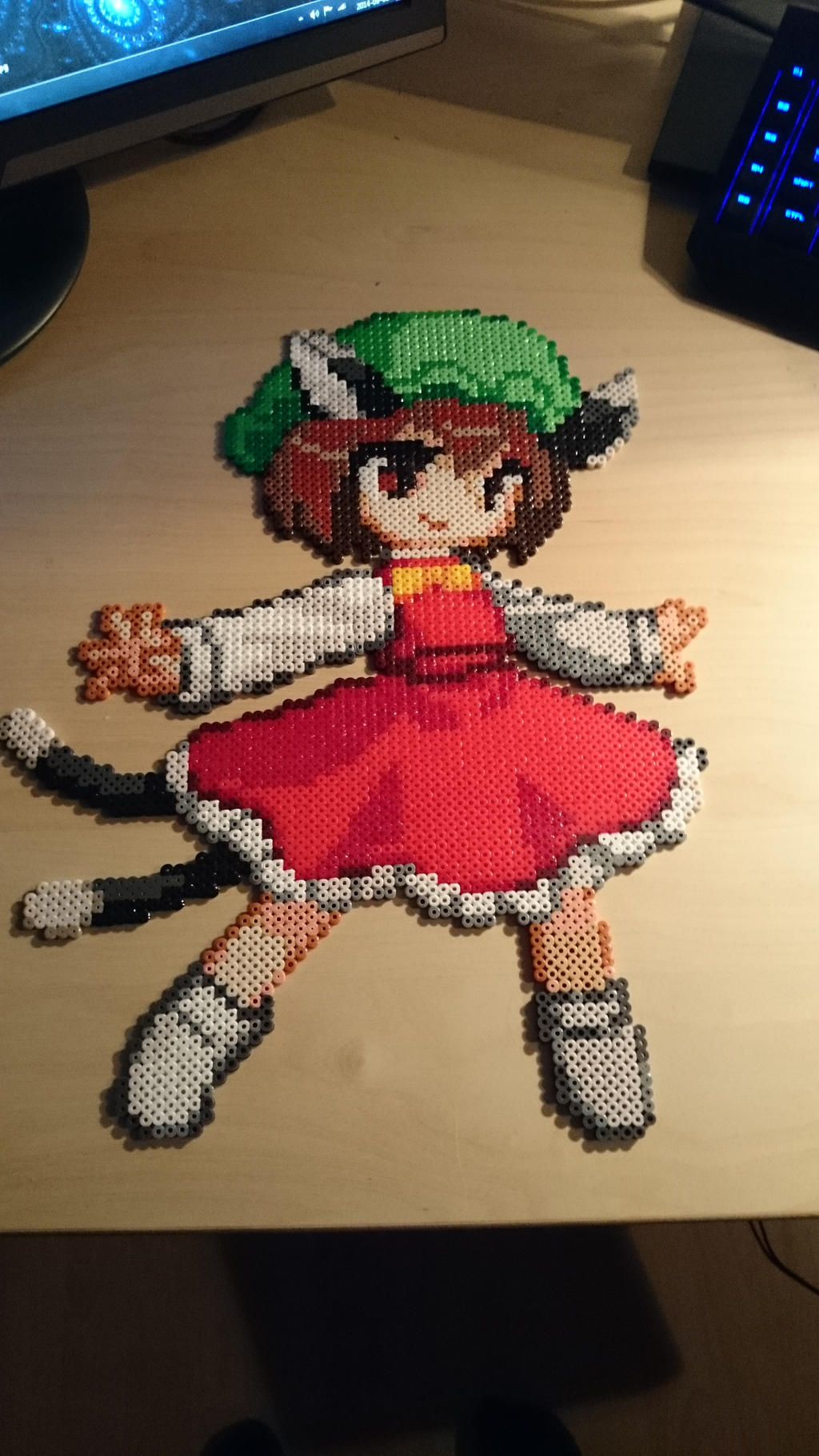 Watch
Yay, number twenty! A long overdue beadsprite, the cute Chen.

Not totally satisfied with the hair, but the dress makes up for it.
Now, I only have three more characters left to do from Touhou, and they are Youmu, Yukari and Yuyuko!
The original sprite can be found on Spriters Resource (scroll down close to the bottom). Here is a direct link: www.spriters-resource.com/full…
No color inspiration, other than the sprite and my imagination.