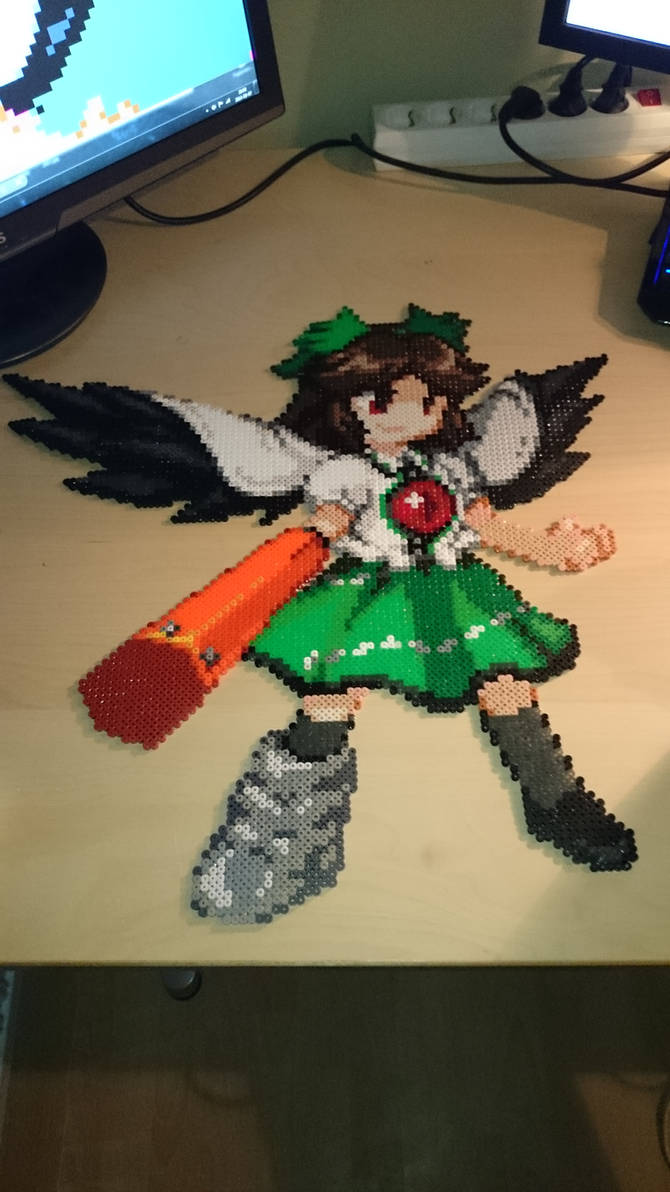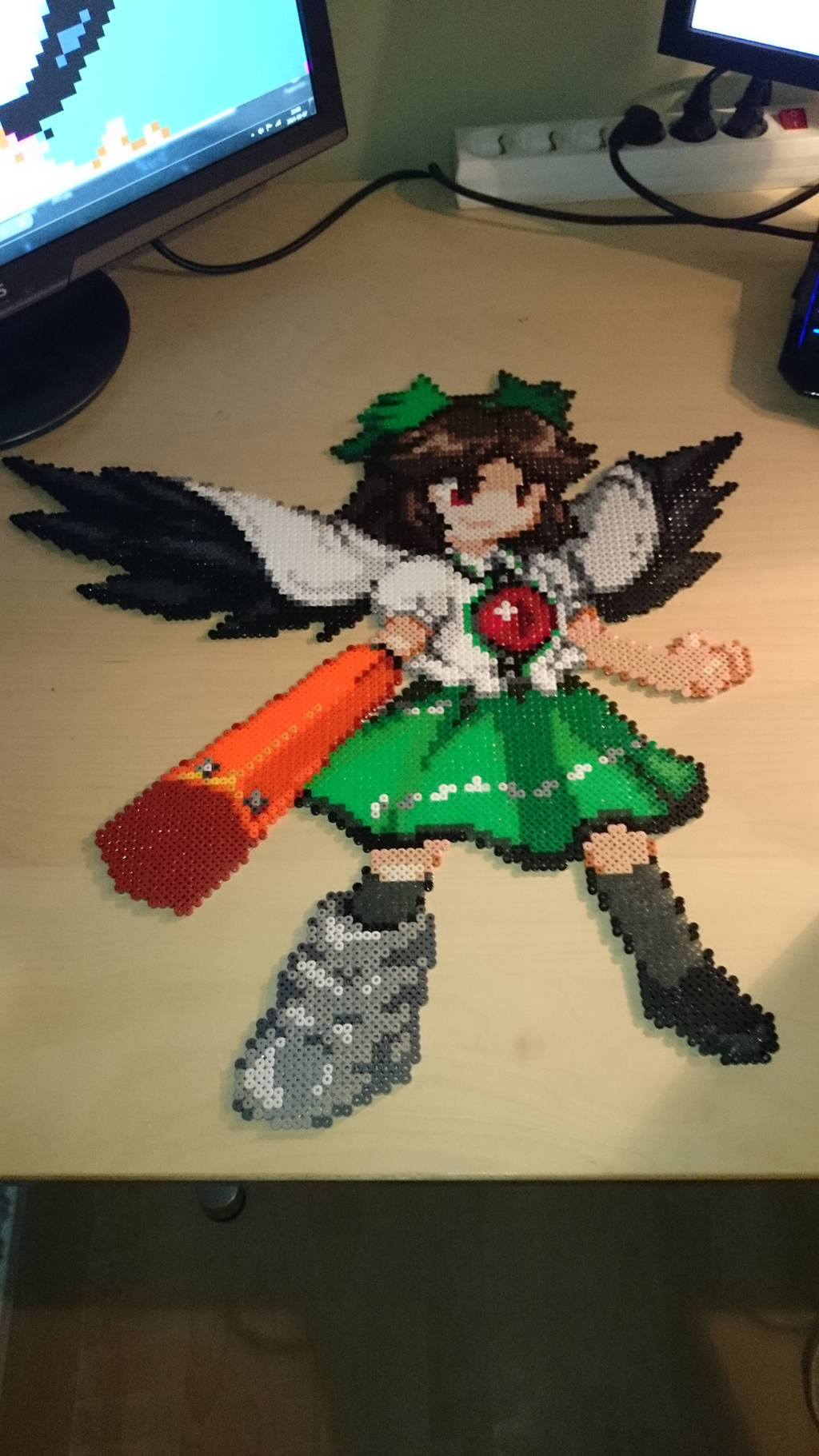 Watch
And so, another one is done!

My nineteenth Touhou character completed is Utsuho Reiuji.
When first looking at the sprite, I felt like doing this one would be a daunting task, mostly because of the cape and the seemingly difficult colors. I did however decide not to do the cape, and after looking at several pictures on Google, her clothes were mostly green instead of turquoise. Not much more to say, I think it looks pretty good!
The original sprite can be found on Spriters Resource. Here is a direct link:
www.spriters-resource.com/full…
I couldn't find anyone else that had done this beadsprite, so all colors are based of the sprite and me.