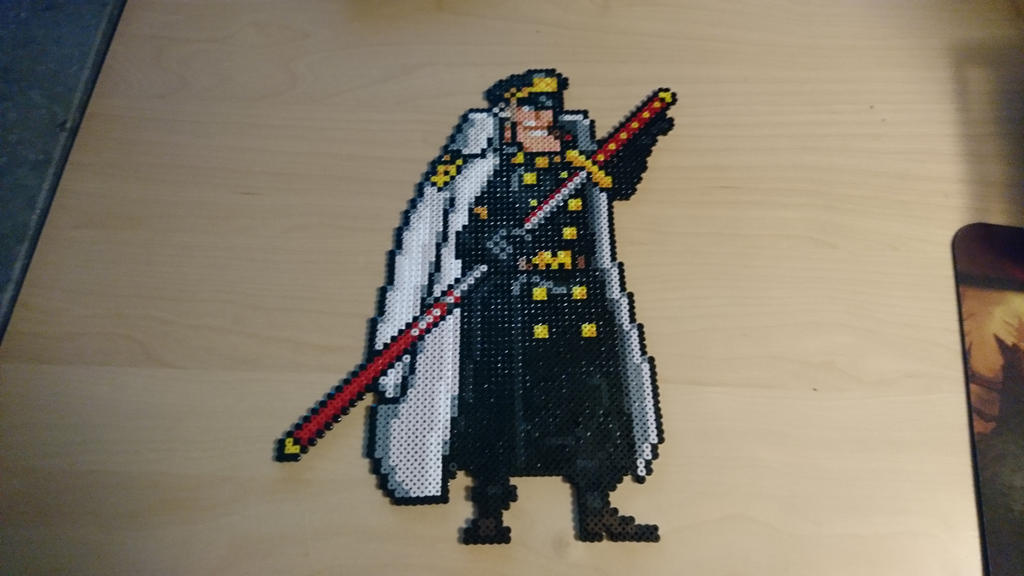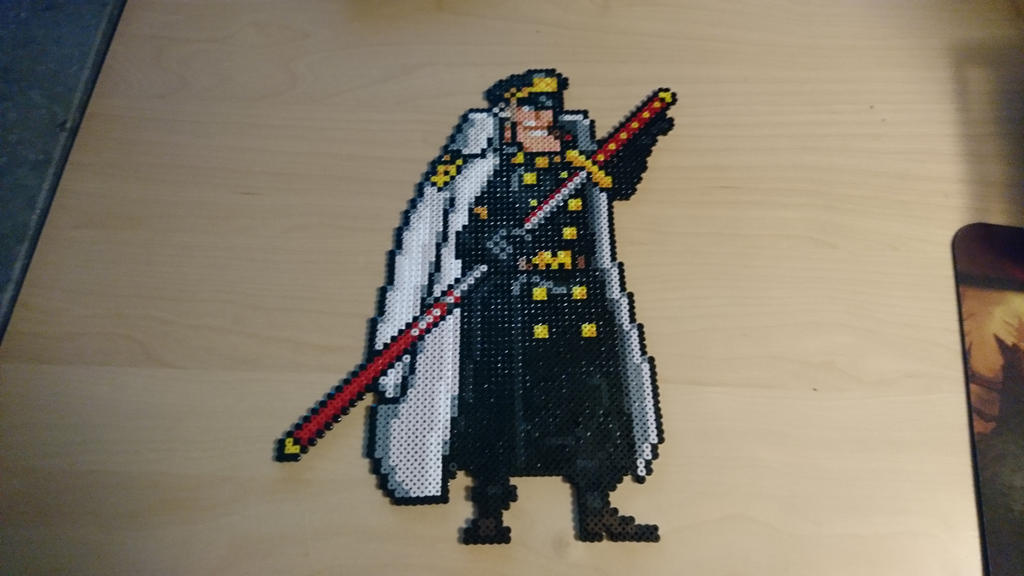 Watch
Next character is Shiliew. Don't know much about, other than that he's from Impel Down. Maybe we'll see more of him later?
Somewhat boring colors, mostly black/dark grey/white. Tried making the sword look more like it does in the real manga/anime than in the sprite, but not sure how good it looks. Oh well!
"Short" info:
"
Shiliew[8] of the Rain
was the Head Jailer of
Impel Down
until he was imprisoned for his excessive violence towards the prisoners.
[1]
Due to the riot caused by
Monkey D. Luffy
and the arrival of
Marshall D. Teach
, he was temporarily released to help quell the riot.
[4]
However, instead of dealing with the pirates, Shiliew assisted Teach and ultimately decided to join
his crew
.
[2]
He is currently the Captain of the Second Ship of the Blackbeard Pirates.
[5]
"
Sprite used as base:
spritedatabase.net/file/12107
Info from:
onepiece.wikia.com/wiki/Shilie…