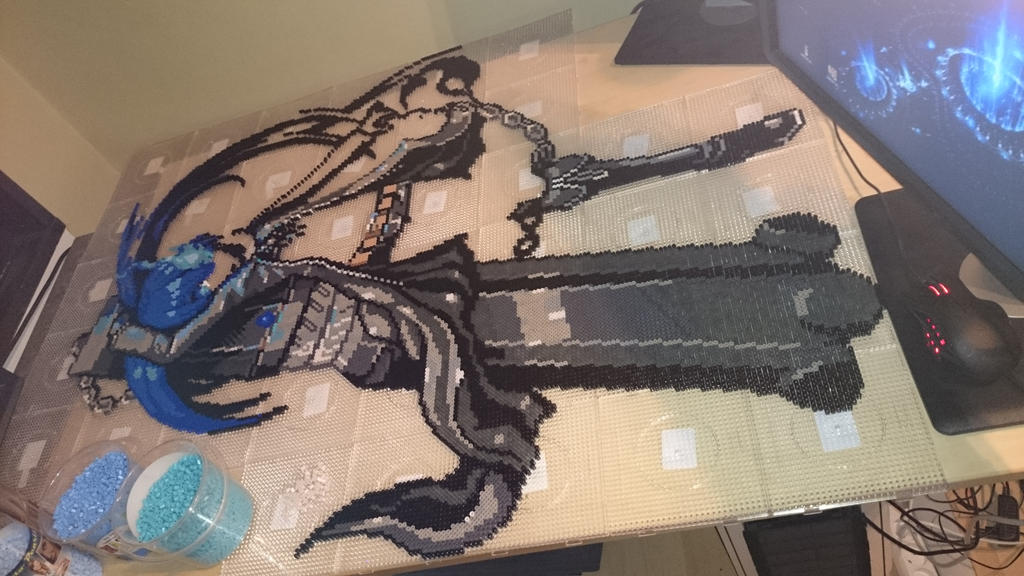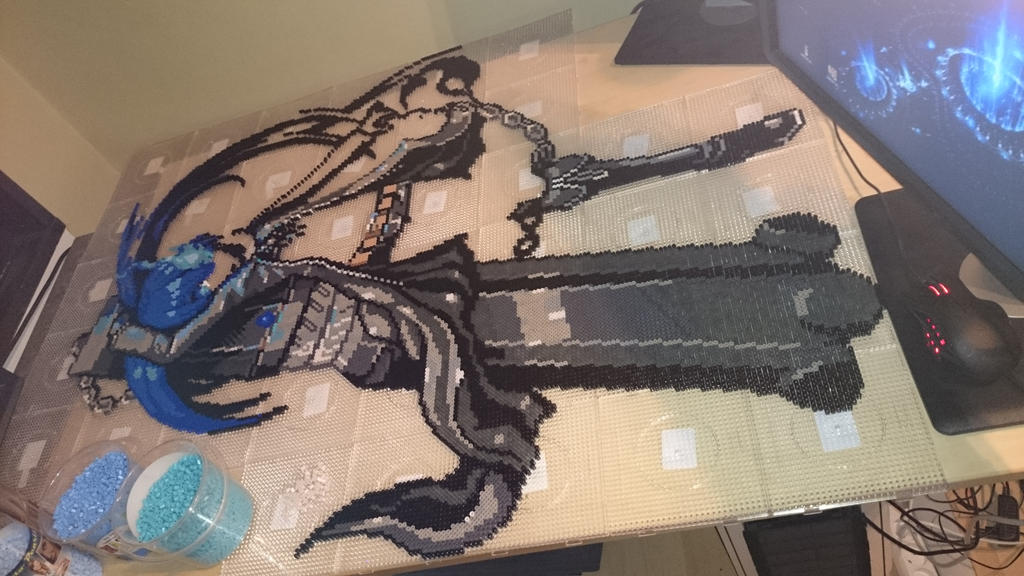 Watch
This photo was taken a few mintues ago, and this is far as I've gotten. I'm quite happy with my progress, but I'm running out of transparent black beads (which I've ordered more of), so I'm guessing that it'll be finished in the middle of next week if all goes well.
It's a shame the hair will be so blue-ish (it's usually a really dark blue/black-ish color), but I think this will look the best when translating to beads.

Sorry for the poor quality of the photo, I need to get some sleep so I can't be bothered to take another one just now. xD

...Those tubs of beads... do want o.o
Reply

Indeed they are!
Not sure what brands you're able to get hold of, but they are from Photo Pearls Nabbi.

Reply

Reply

Haha, thanks a lot!
If you think it looks awesome now, just imagine how it will look when it's finished!

Reply