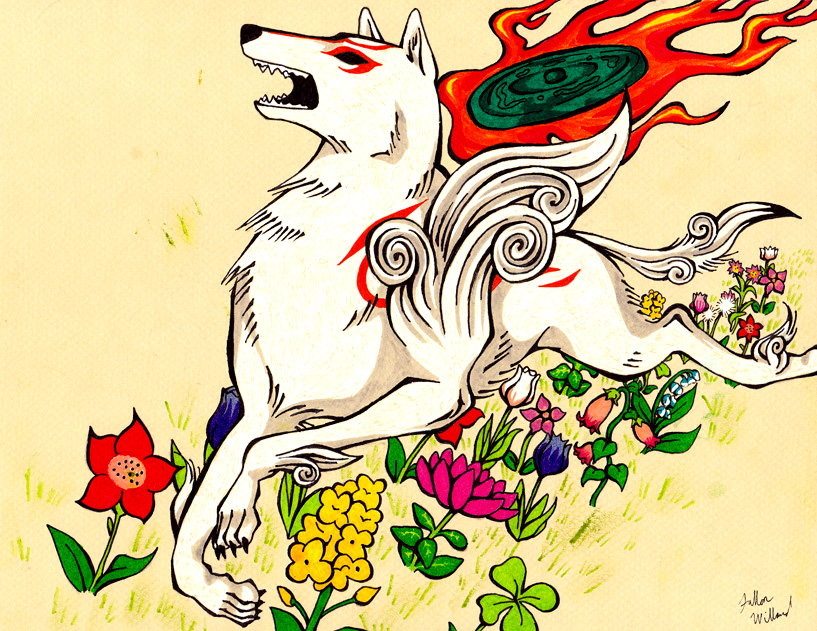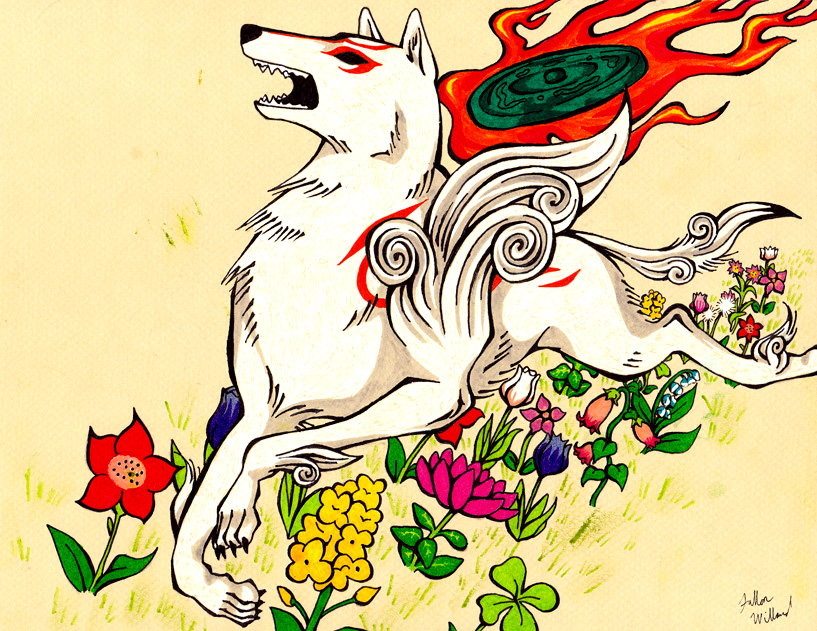 Watch
Pfft, I suck at copics no matter how good I am at inking ;-; Traditional mediums scare me too much.

Er, anyway, another Amaterasu from Okami. I might auction this later. But I kinda like this one, so maybe not >w>

Done in ink, markers, and a white gel pen on cream card stock. Why is it so hard to color something white?