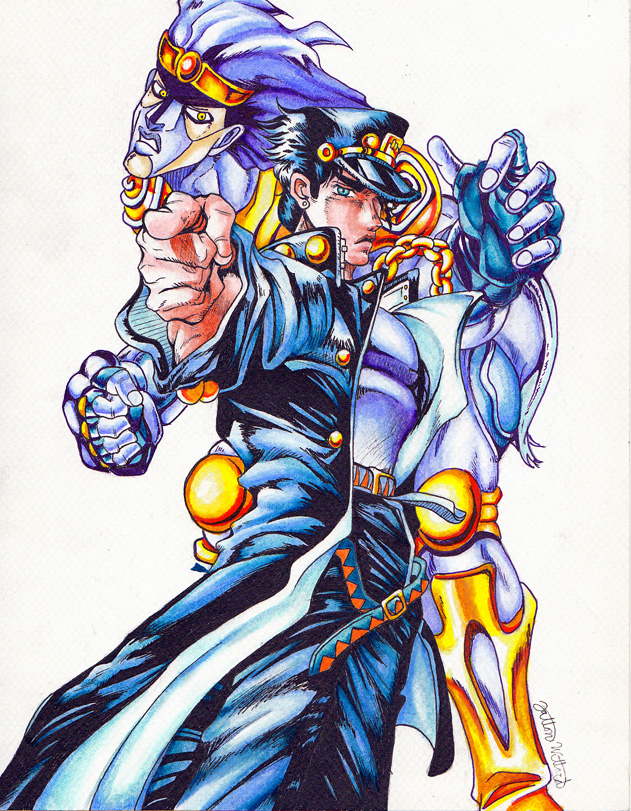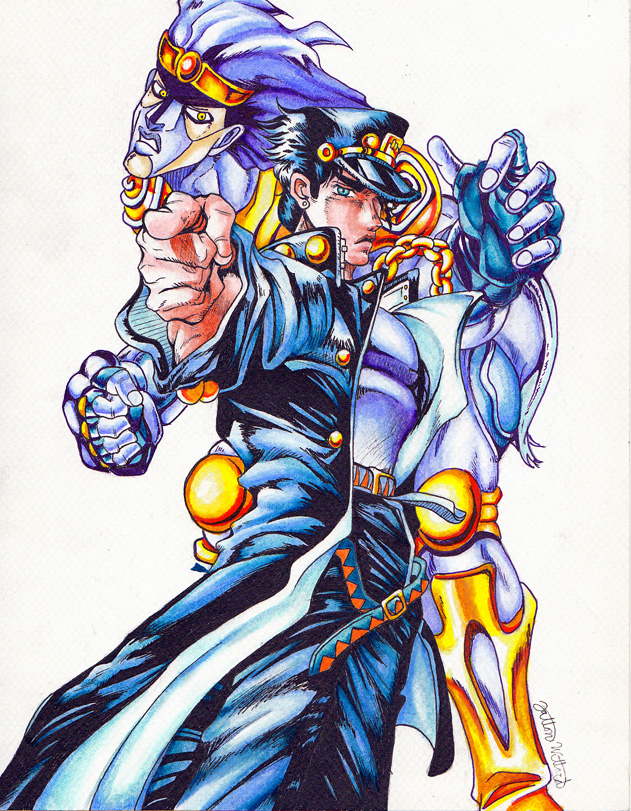 Watch
ORAORAORAORAORA!!!

...Sorry. It's been awhile, so here's a little something I've been working on. I've been on a massive JoJo's Bizarre Adventure kick ever since my brother showed it to me. I'm a little pissed at myself that it took me this long to discover it. It's nice to have such a large backlog of a great manga. I just finished Part 6 and got to Part 7, so I'm thinking I might draw either Jolyne or Gyro next.

I took some liberties with the colors, since while I was searching for reference images of the characters, I realized Araki-sensei doesn't give a single fuck about consistent color palettes.

So yeah, heavily referenced, but with my own style where I deemed it necessary. There are things I don't like about it, but overall, I'm happy with the way it turned out.

Done in ink and markers on white card-stock.