Art Trade: CLOSED
Requests: CLOSED
Commissions: OPEN
ART TRADING RULES:
1. Simple, if you want just basic line art then that's what I'll want. If you want full blown out picture I'd like the same.
2. What I generally request are drawings of my creations from Silent Dreams. (You can find them all in my Silent Dream folder of my gallery. REFs coming soon)
3. Can be 18+ material just remember I will have to post elsewhere if it's too graphic for DA guidelines.
4. Be descriptive. The more descriptive you are the more I will be able to create what you're seeing with in your mind. If you want me to have artistic freedom with it, please let me know. :3~
5.I'm pretty new to trading.... so please don't abuse this for me. I love art, it's my life basically and I don't want it to be ruined for everyone for one sour apple.
REQUESTS:
Same rules as everything else.... just giving this a try really. Kind of like free art. Only one different rule for this however!! Can't be more than 2 characters! I may change this later but for now that's the only stipulation. This is free art.... don't abuse it please.
COMMISSION PRICING:
Sketch - $10/25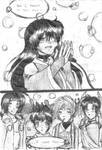 Line Art - $15/50

Digital Color (No background) - $20/100

Digital Color (Simple Background) - $25/150

Digital Color (Elaborate Background) - $30/200

Comic page (Black and white) - $40/400

per page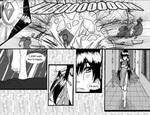 Comic page (Full color) - $60/500

per page
Max characters for no price change: One
Pricing for More characters: $5/50

per character
**Money/points upfront it can be atleast half.... I've already had someone had me do something and never paid.... thought it was pay if used only.... so yay.
I hate having to do this but this is my life, I have legal help if it happens again.
COMMISSION RULES:
1. Can be 18+ just remember if it too graphic I will have to post it else where.
2. Please provide an e-mail in which I can mail you the high res. I won't be able to post high res anywhere online due to space limits and such.
3. No Scat/Water Sports
4. Please understand that paid works do come first so freebies do get put back until the paid works are complete
5. I don't mind re-posting of my work as long as you link back to me.

6. Payment is PAYPAL and DeviantART points!! I've decided to open for point commissions now! :3
Send me a note titled Commission/Request/Trade which ever is the one you're inquiring about and tell me in detail what you would like, also provide me with any references that would help.
PAYPAL: ashley.bloss[at]gmail.com