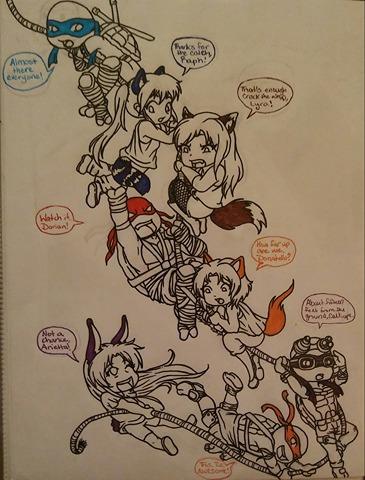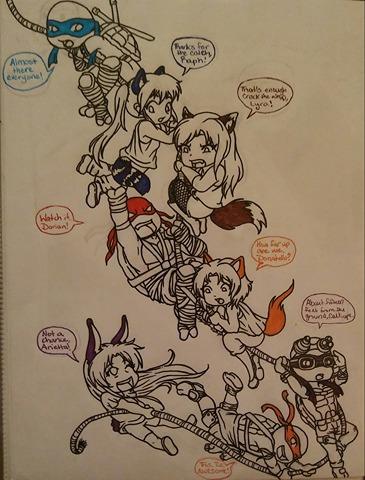 Watch
Day 27- Climb
So many chibis climbing a rope... but to where? Lil' Assassins have features of their codenames.... couldn't help it.
Leonardo: Almost there everyone!
Dorian: Thank's for the catch, Raph!
Arietta: That's enough crack the whip, Lyra!
Raphael: Watch it, Dorian!
Calliope: How far up are we, Donatello?
Donatello: About fifteen feet from the ground, Calliope.
Michelangelo: This. Is. AWESOME!
Lyra: Not a chance, Arietta!

Dude. It's been 5 years since the next page for the Halloween rise of the guardians comic was supposed to come out. What gives?
Reply

Life definitely got in the way of me working on the comic. I've actually had many wanting this comic to come back to life again. I'm happy to say that I'm currently reworking the story and will be doing more for the RoTG comic in the near future! I may even stream some of the pages over on Twitch as well when I get to them.
www.twitch.tv/magickdream
Reply