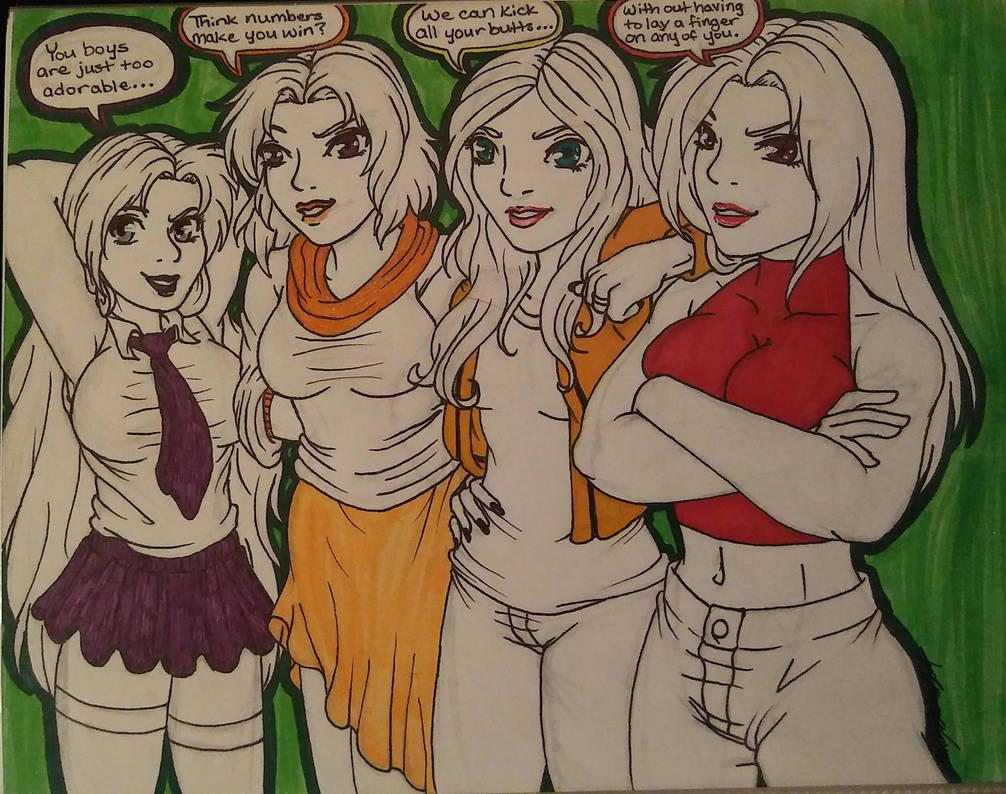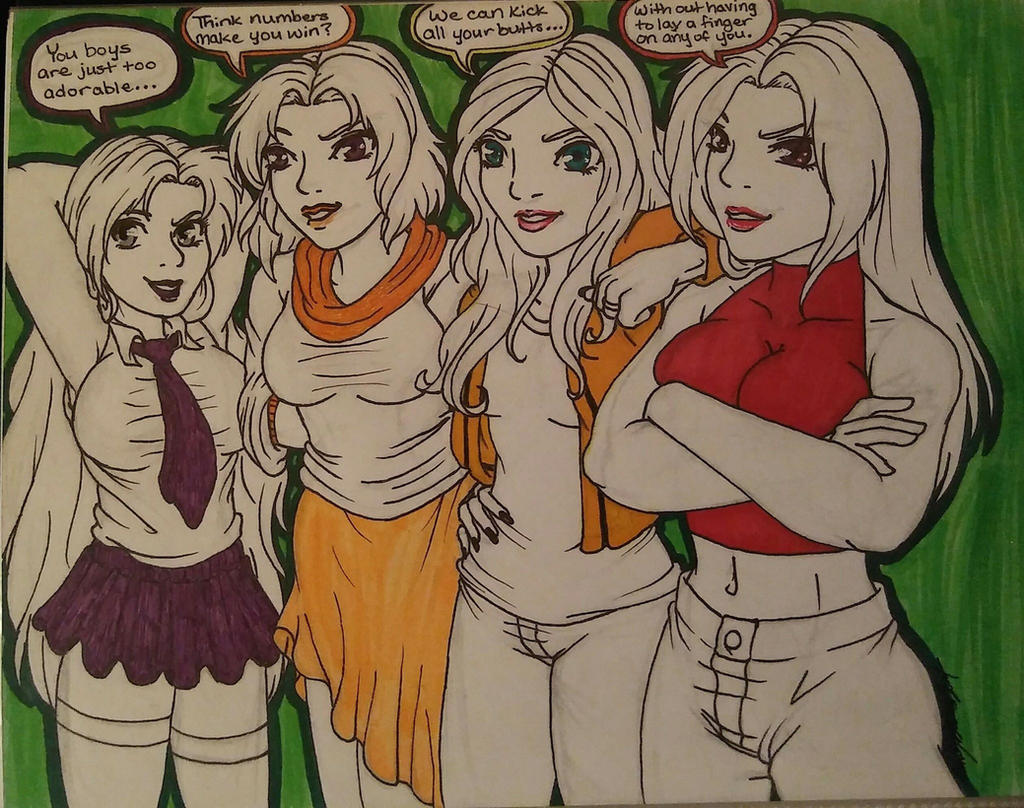 Watch
Day 14- Fierce
These ladies can be pretty scary when they're fierce. Those poor boys better watch out.
Read from Left to Right::
Lyra: You boys are just too adorable...
Calliope: Think numbers make you win?
April: We can kick all your butts...
Arietta: Without having to lay a finger on any of you.
((Yep got quite a few of these to upload! I'm sticking to it even if it's waaaay past the event.))