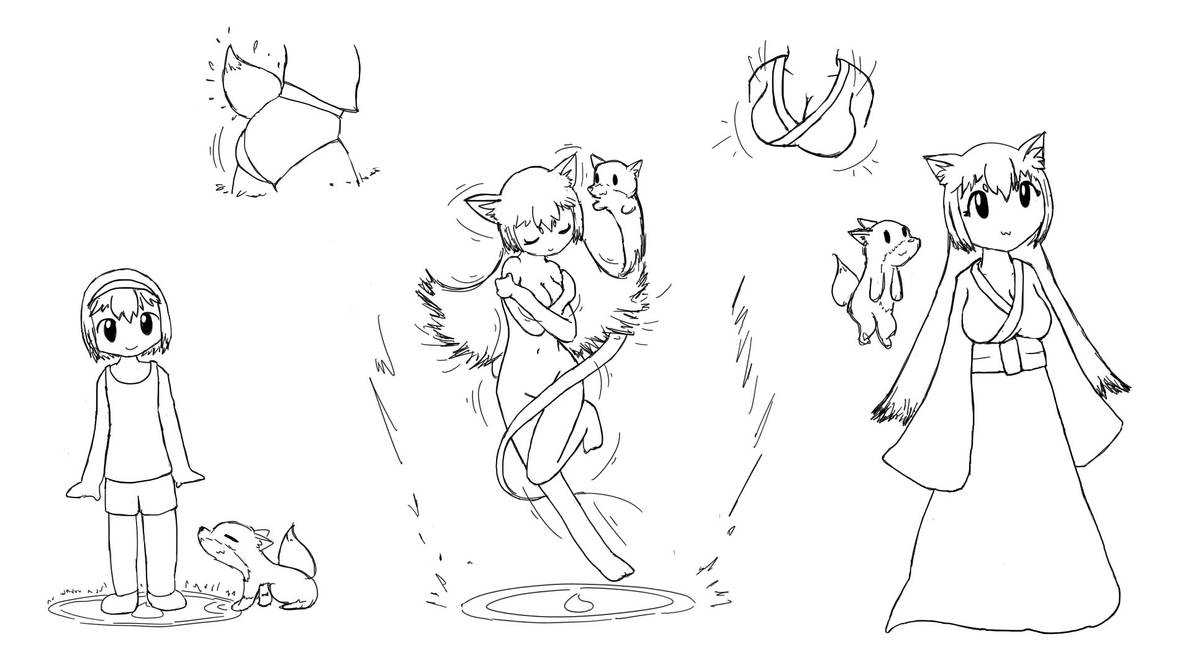 Up on a hill, there's
a magic fox that lives in a shrine, and subsists on the donations of people to her shrine. In order to make the most of it, she makes shrine maidens out of those willing to work a shift for some money (and she pays well, too!) But of course, she likes to work her magic and do her thing, making attention-grabbing shrine maidens of her volunteers, to attract more visitors for the duration of their shifts.

The regular outfit when she's not being creative is a basic miko uniform, typical of helpers to a shrine. This particular volunteer is a regular, and takes to putting on her work outfit with a certain elegance that shows her experience; though in some ways you never really do get used to magic, especially when it gives you fox ears and tail... and certain other attractive assets.

Omake: fav.me/dd22ydh

Reply

She's so adorable!!!!!!!!!!!!!!!!!
Reply

Makes me wonder what she'd do with a male human.
Reply

That fox is a whimsical one, so even I don't know what she'd do... it'd probably depend on her mood =w=
Reply

And the person asking as well?
I can't imagine she'd play
tricks on someone who is in
a dire and noble need for money.
Reply

The fox is somewhat of an urban legend, people don't seek employment the shrine and all that.
That said, if someone came by with a dire need for money, the fox would probably offer a job but still have some fun at their expense - she's still a fox at heart after all :3
Reply

Hm... That's.... Actually a valid question.
Reply

Buff and attractive to women?
Reply

Perhaps but maybe the fix just turns them into girls, I don't know.
Reply

Nah, I'm sure this fox knows how to make money,
and women can pay quite well themselves nowadays.
Reply