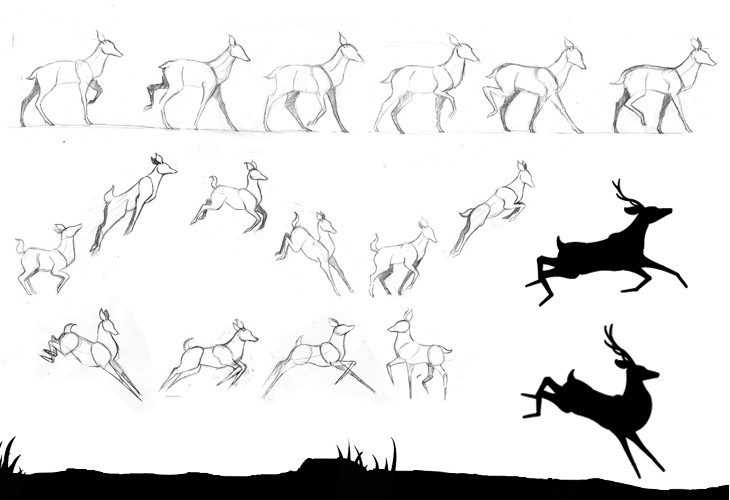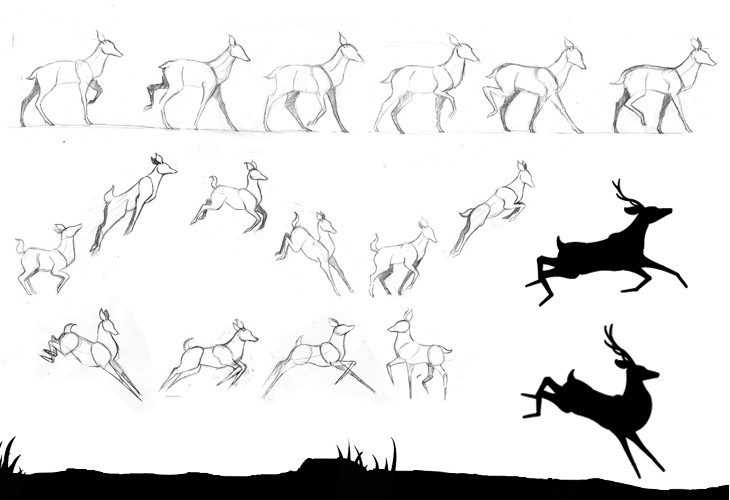 Watch
It's an extract of the conception folder of my first movie called "cerf" (deer in english).
This work shows some sketches and researches i drew before to begin animation.
It is a short movie in traditional animation. I worked with a partner. We used stop motion . To make The deer and the scene we only used... black paper! So we simply animated piece of paper ...
Thus we took photo frame per frame...finally we had 720 photo for a total of 60 second of animation.
All the Images were retouched in post production in order to have only black and white values.
here the link to see the movie
[link]