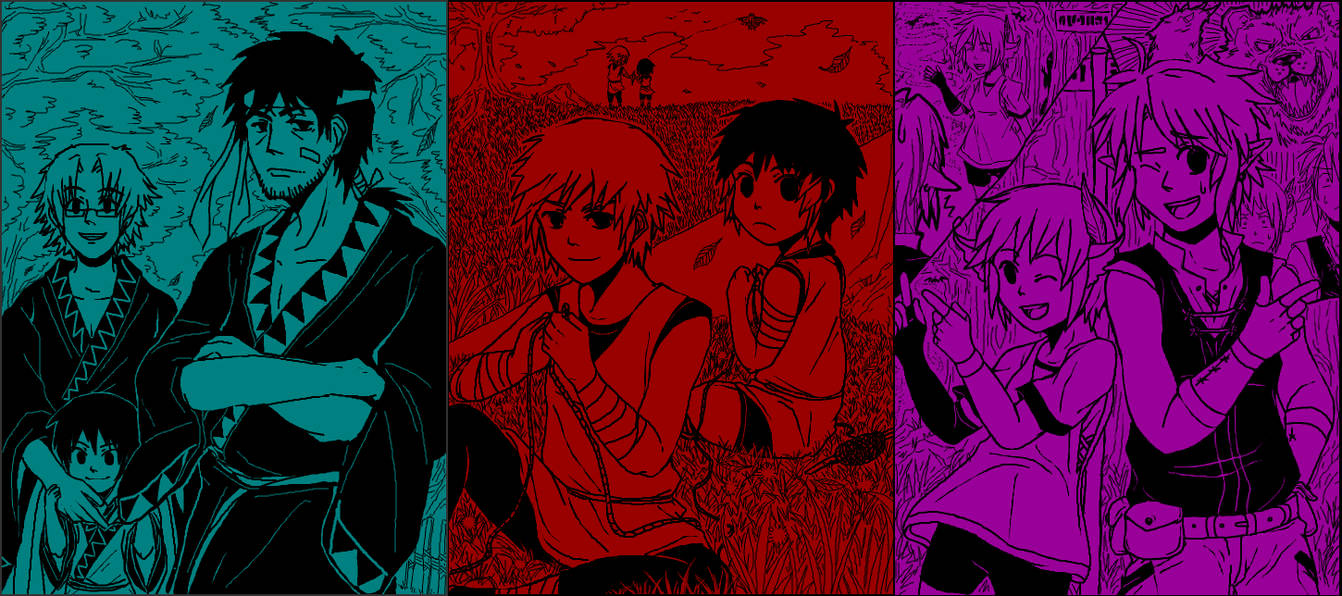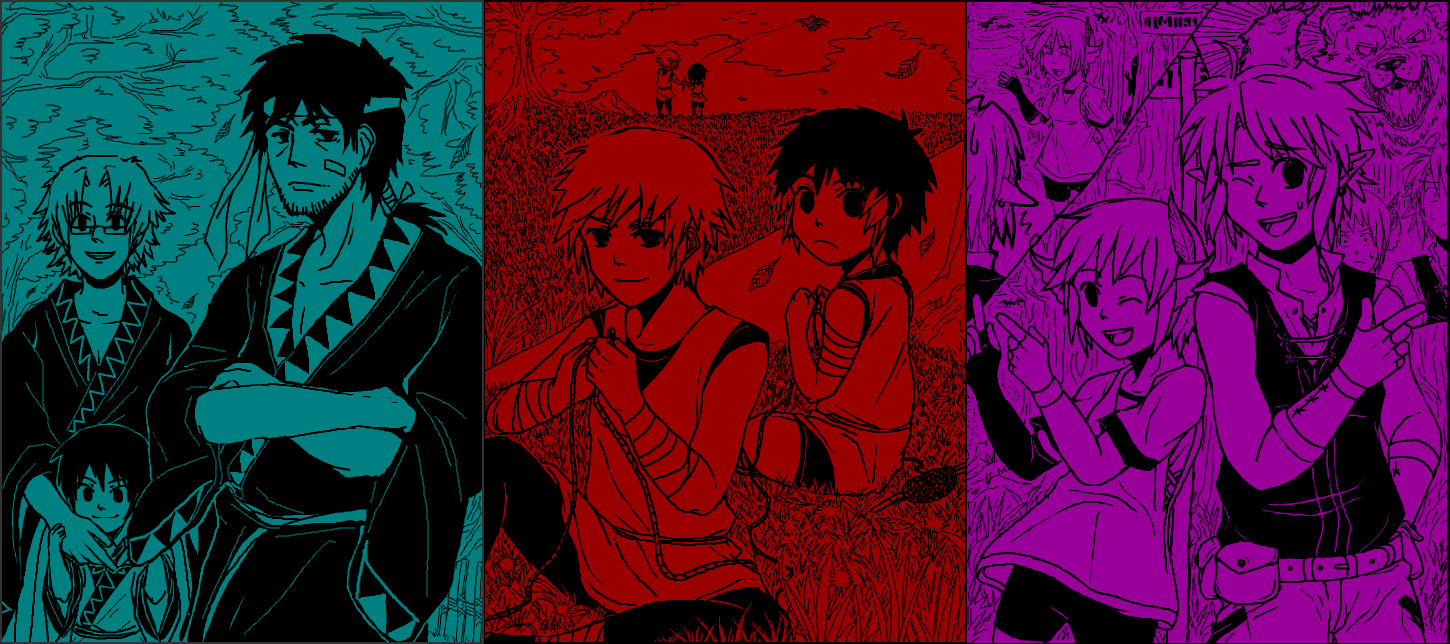 Watch
Just putting this here for the sake of updating, lol. Based off of a comic

,

, and I are doing for fun. :] These are 3 separate pictures I did on Tegaki E and just put together. Supposed to depict each character in the "past/younger selves", pfft Idk I'm lame. ;w; Check out the comic at
[link]
if you haven't already.
Done by mouse on Tegaki E.
Snake, Otacon, Raiden (c) Konami
Link (c) Nintendo

Reply

god I love your lines always
so many details hhhff
Reply

Reply

Damn! How do u put so much detail in ur drawings so easily!? haha
Reply

Haha, its to make up for my lack of coloring anything I guess. xD;; Thanks for commenting nick. :]
Reply