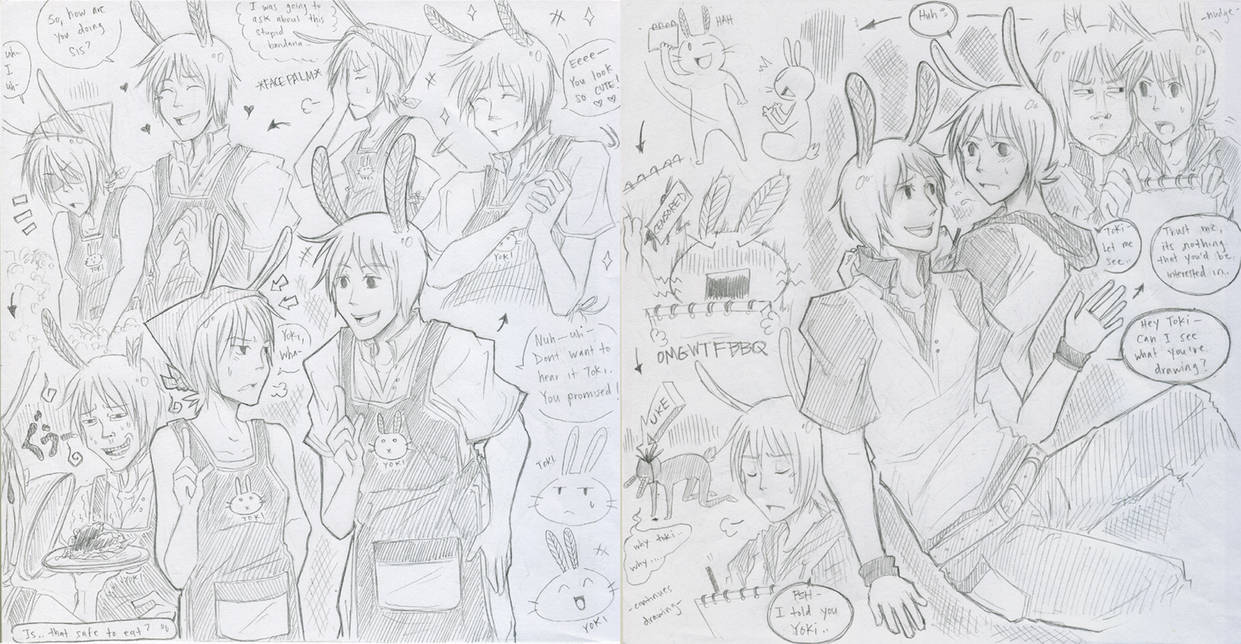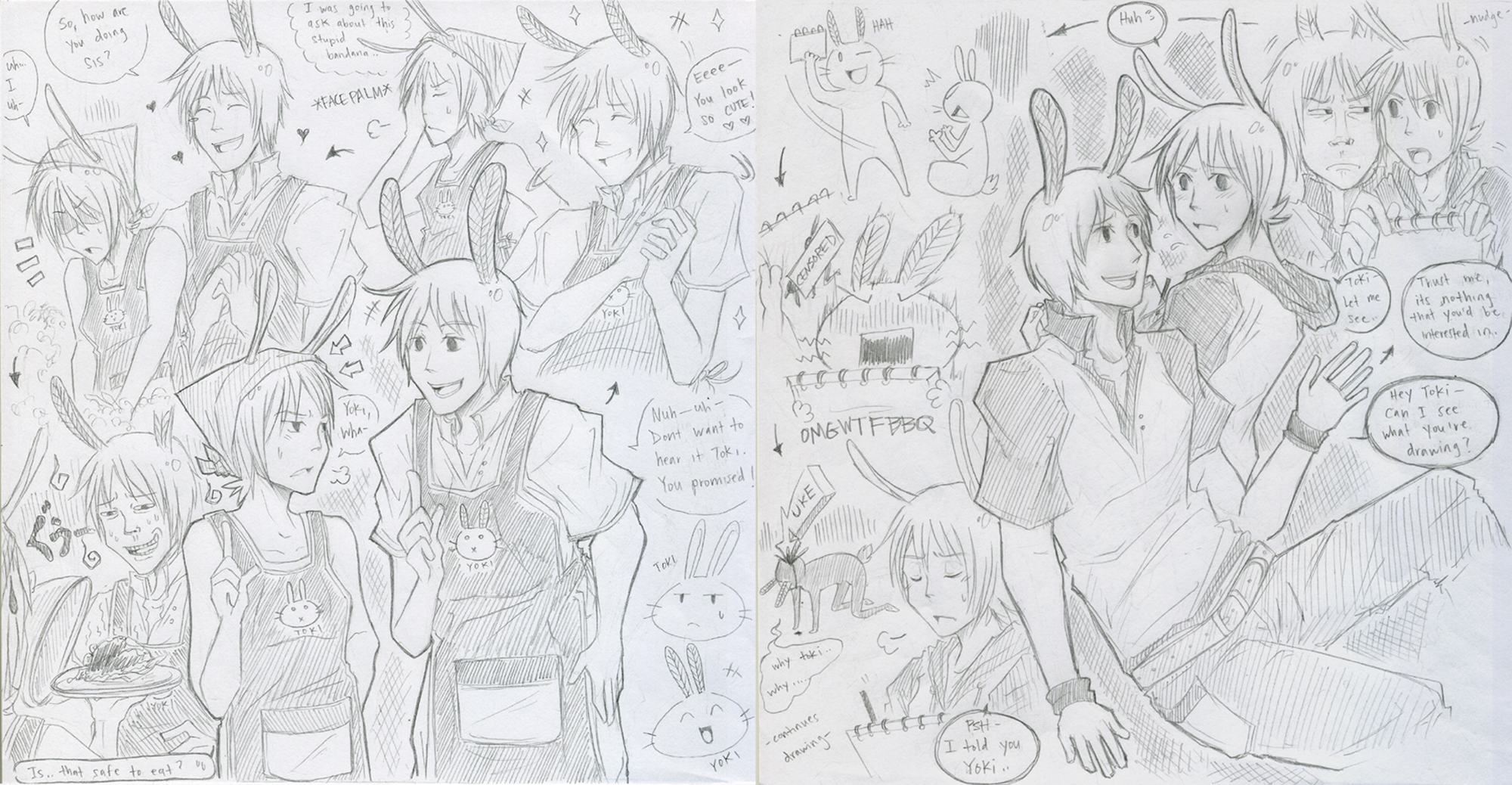 Watch
Large file is large.
First time doing a sketch trade, and I think I went overboard.."OTL Sketch trade with Jinjae of her two OCs Toki and Yoki. There's two separate pictures if you can't tell. Sorry it looks like a mesh of stuff, Jin..I had too much fun doodling these two. xD;; I hope this is acceptable "OTL Would have submitted this sooner but I didn't have my scanner with me until now. ;;
Toki and Yoki (c)
Oh, and Happy Holidays! <33

ADORABLE BUUUUUU
OTL your too awesome for me to handle skfjgsd
Reply

omg I'm going to die.
Omg Magniiiiiiiiiiiiiiiiiiiiiiiiiiiiiiiiiiiiiiiiiiiiiii ;_;
Seriously.
now I need to work extra harder on your part
DAMN IT IT'S SO BEAUTIFUL I LOVE YOU

Reply

and WTF LOLOL the expressions they kill me so much X'D
And you got their personality right on!

Reply

OMG magni ;_; that's so cute, so many expressions!! Your drawings of Toki and Yoki look amazing!! I'm sure she'll like these sketches a lot owo
Reply

so creative how do you come up with these ideass
I love their expressions so much LOL
Reply

Your sketches are so pretty! ;A;

lolMerryChristmas :B
Reply

OMG THIS IS SO AMAZING!
the facial expressions and everything. its so funny! 8D
ahhh i loveee youurrr arrrrrrtttttttt
oh and btw, merry christmas! ^_^ <3333333333333
Reply