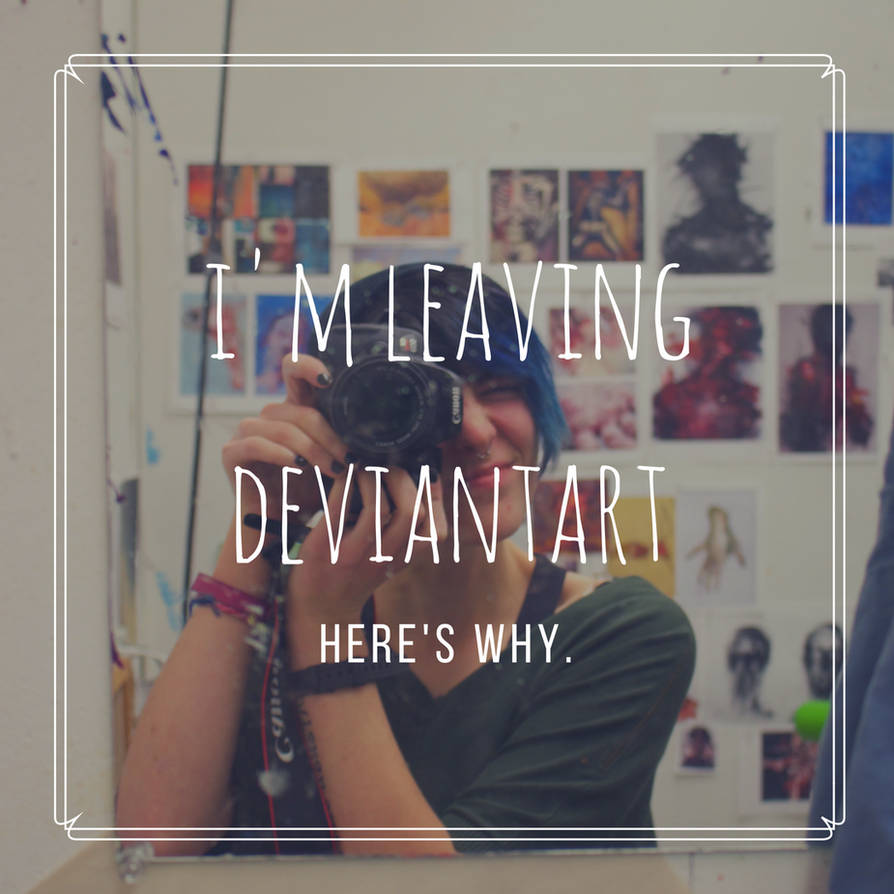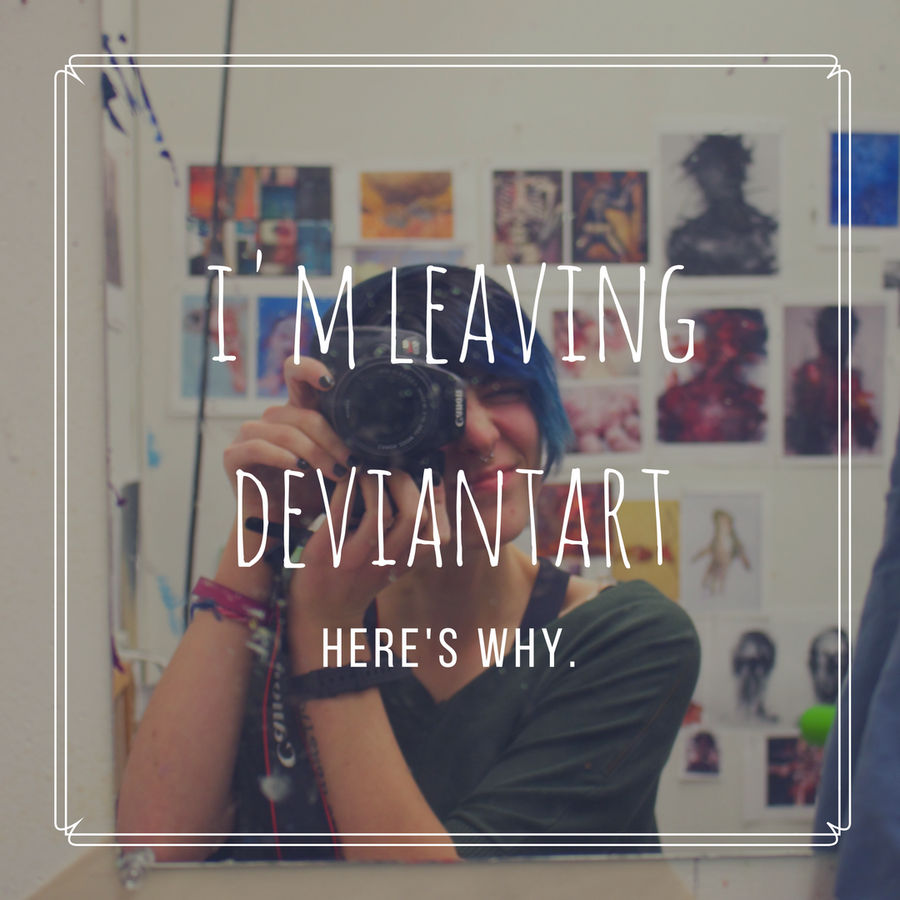 Watch
I don't mean to be melodramatic or anything, so i'm gonna cut to the chase.

tl;dr find me on other social media, i'll be way more active there than here:
blog (for musings, updates, WIPs, in-studio shots, etc)
tumblr (for now, the place to go to see my portfolio)
instagram (art posts & sketchbook pages)
pinterest (pick my brain for inspiration)
facebook (more updates, giveaways/live drawing, speedpaints, etc)
society6 is in the plan for the future, but not yet up and running. i'll probably update this post once they're a go. UPDATE oct 2017: society6 is up and running! go buy things.

other helpful links, but not necessary for The Art

™:

twitter
(art and life things) | personal tumblr | youtube (not sure how many videos i'll be posting from here on out tbh)
now for good old fashioned rambling
---
for the past six months or so, i've been working for a company that runs one well-off website and one that's just starting off. I'm doing marketing, social media work, and illustrations for them, and it's been making me think a little more strategically about how i go about promoting myself and my art. first off, I need to get the heck out of this hiatus that started up my junior year of college, which involves actually posting things and maintaining an online presence. secondly, I need to be making decisions about where i spend my time and my energy. for example, i've been at a comfortable ~170 twitter followers for three years. so i know it's not worth the time to try and market myself to the twitterverse.

that being said, in all honesty, and from a business perspective, it's not worth my time to keep my dA up-to-date. so i'm not going to worry about it anymore.

above, you'll see links to various social media where you can stay updated on my life, my art, and anything else you could ever possibly need to keep track of me which may or may not bite me in the ass because i know for a fact several of my exes still stalk me here but oh well

I first joined deviantART ten years ago, which is so wild to say. I was 13 years old, and when I got my first comment on my first-ever deviation my palms got sweaty and my heart started to pound because i was so excited. (if you're wondering, it was a cute little christmas elf I made for my then best friend. if you search my scraps hard enough you'll find -- you know? here, i'll link you: Merry Christmas Elf)

i've grown a lot since i joined here (i mean obviously, it's been ten years). I've sold so many commissions, tabled at sakura-con multiple times, had a couple art shows, graduated university with a BFA in painting + drawing, and landed a job doing what i love most: illustration. (and what i also love like fifth best: data tracking and social media research/investigation) truth be told i don't think 13-year-old me had a clue what was in store for them.

i owe a lot to deviantART. i met my first serious, long-term significant other here. (he ended up being emotionally and sexually manipulative to the point of abuse and made me hate my sexuality but LOL it's fine he lives in michigan. which is objectively the worst place on earth.) i made connections, helped people, found inspiration, and honestly, had fun.

so, with all of that being said, i'm going to save $50/yr by canceling my core acct subscription, and i'll catch ya on the flipside. i'll still be around, and i'll leave my art up for anyone who wants to browse. :)

shoot me an email if you want to discuss commissions, or find me on any of the social media mentioned above if you wanna chat.


Completeley understandible. You made tremendous evolution in your art and to me this looks like a step further to go into a more significant and positive reality.
Someday I plan to do the same, DA is a fun place, I met a lot of awesome friends, found company and support in my loneliest moments and by very first time my art got actually noticed, all of this at such an old age, 19, wich is old since most of people discover this site at the age you did, but yea, this site is mostly for fun and is pretty hard to build a serious career here, unless you draw digital fan art of famous trendy fandoms with anime-like style, getting noticed here is hard, no matter how talented you are. Now that I'm even older, almost 30, I see it clearly.
You are very talented and I think your art deserves to be better places than this one, wish you the best

Reply

I completely understand why you're leaving DA. It's become a mecca of fetish art and digital art popularity contests. And quite frankly, I absolutely can relate to this as many friends of mine on here have decided to leave the site because of its ongoing current problems.

That being said, I have a Facebook and Twitter account as well if you want to follow me on my channels over there on those platforms. My usernames on those platforms are Kevin 'The Skull' Anderson (FB) and @SkullyKTA (TW), respectively.
Reply

"digital art popularity contests" resonates, man. it's not that digital/CG artwork isn't valid, but that's honestly all the site is anymore IMO. lots and lots of pop art. which, again, is totally fine, but it also leads to a lot of difficulty in getting noticed.

sounds good, dude. :) HMU on any of those outlets
Reply

I just did. I followed you on YouTube, Facebook and Twitter. Perhaps you'd like to take a look at your notifications on those websites and follow me back? I am quite interested in having an art-related discussion with you on at least one of the mentioned sites.

Reply