About Me:
Hi! I'm
Maera Fey
. (My birth name is
Marta Tarasiuk
, though.) I'm 26 years demiwoman whose biggest passion in life is storytelling. That's why I'm interested in may things, including (but not limited to) books, animation, comics and video games.
My Projects:
I don't want to bother you with every single thing I do so I'm going to list here only the biggest projects I'm the most proud of.
Comics:
I find comics to be a fascinating medium that joins my two favorite things in the world: writing and drawing. Right now I'm working on a bigger, fully original project. However, I do not want to start uploading it until I have a sufficient buffer drawn. In the meantime, you may enjoy the several short fan-comics I made in the past as I was getting familiar with the medium.
See You Soon
(Status: COMPLETED)
A little comic I made as a Christmast gift to

. It's supposed to serve as a short prologue to her webcomic, Green Ground. It doesn't have an autorisation from Ithlini and isn't canon to her story. You can read it without having read Green Ground, since it doesn't spoil anything that wouldn't be reviled during first two pages of the main comic via narration boxes.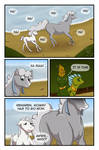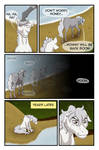 Maternal Feelings
(Status: COMPLETED)
A four-pages long comic commissioned by

. It deals in the complicated mother-son relationship between Uru and her son Taka/Scar (as GreatMarta envisions it).This comic has an autorisation from GreatMarta herself and is to her short-stories and comic. This comic has no relation to Disney and is not canon to The Lion King movie in any way.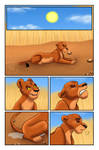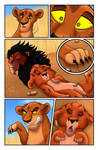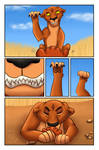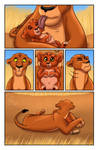 A Little Kindness
(Status: COMPLETED)
A five-pages long comic about Fluttershy venturing into the Everfree Forest in other to help an injured critter. I drew this as I was dealing with the illness and then the death of my great uncle, who was a doctor. This comic has no connection to Hasbro and is not canon in any way.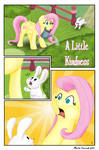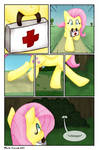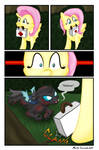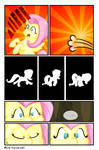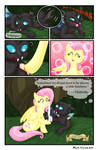 Animations:
If you enjoy my drawing, you may enjoy the animations I made (they are like pictures, only moving). Right now most of them are related to Warriors book series written by Erin Hunter. For now, on my YouTube channel you'll find my contributions to MAPs (Multiple Animators Projects) and silly cartoons parodying the books. However, I'm thinking about animating some elaborate and original things in the future.
Warriors Weekly:
If you enjoy watching speedpaints and speed draws, you may like Warriors Weekly. It's a
weekly show in which I go page by page by every single book in Warriors series by Erin Hunter and discuss interesting facts and theories about each single named character that appears in them, while drawing them.