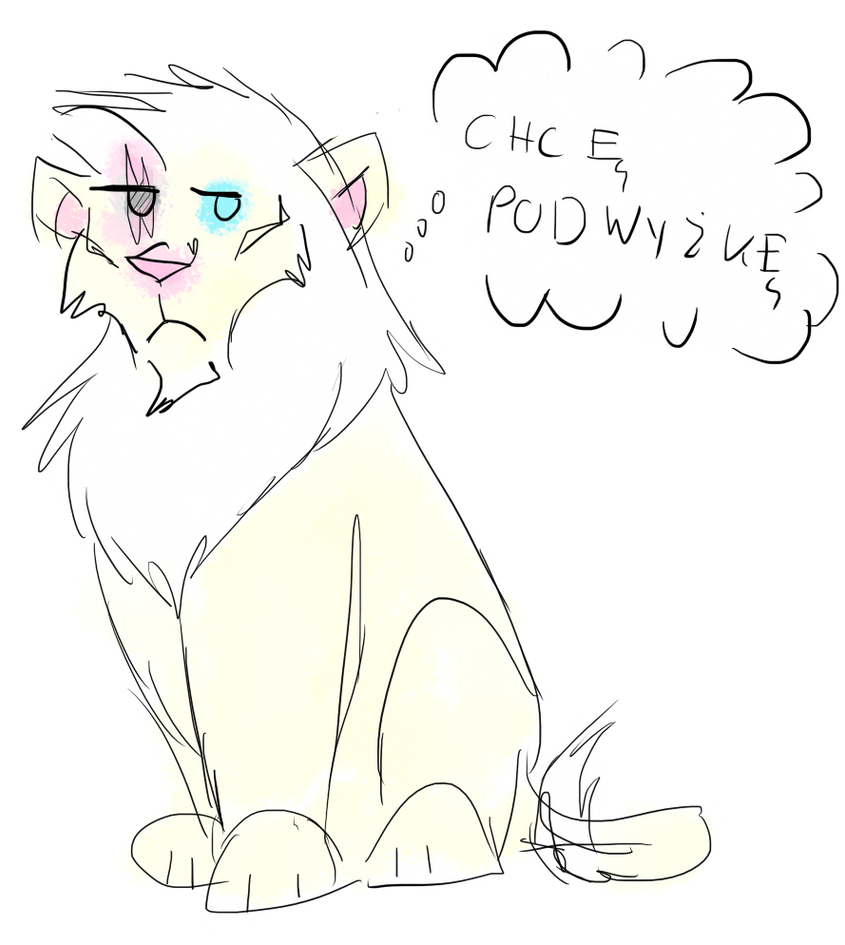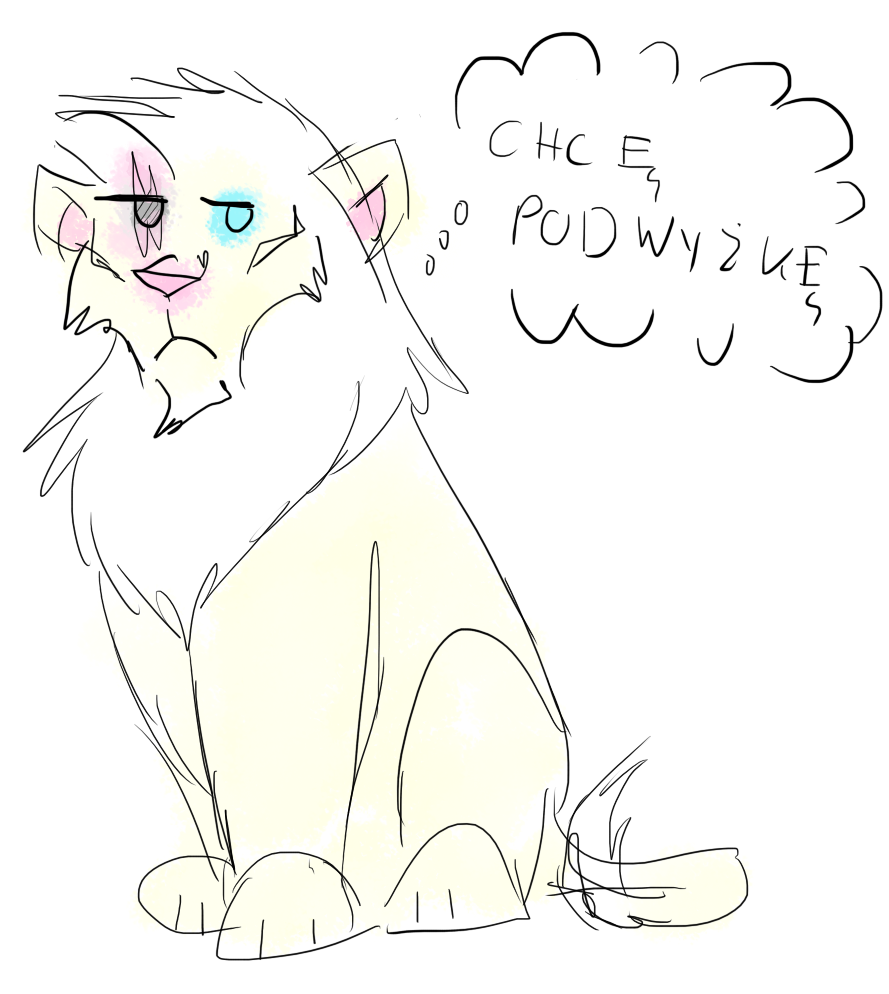 A while back me and my friend recorder two-part podcast about a novel titled "Iron Lyons. Forges of Dawn" by E. M. Kinsey (

). In order to make our videos a little bit more interesting, me and my friend drew several derpy pictures parodying various elements of the book. This in one of said pictures.
Meet
Kanali
- Vireka's right hand and the only competent villain in the entire novel. The text in the speech buble says: "I want a
pay rise
" as definitely deserves a one, seeing how he constantly has to pick up the slack after his boss. Also, he and Uhuru have a way better chemistry and far more interesting dynamic than her and
Vieraka.
Pierwsza część audycji o Żelaznych Lywach i Kuźniach Świtu (bez spoilerów):
youtu.be/zC89RNaQmic
Druga część audycji o Żelaznych Lywach i Kuźniach Świtu (ze wszystkimi spoilerami świata):
youtu.be/Y2DUrIwiEEA

Far more better than her and Vireka or her and Tarute in some ways. I assume you meant Kanali not Kanai, Kanai is a semi-canon design gifted to her by Brengie not in book form yet.

Though if I remember he got a shitty death and that was basically it. But who's to say that he can't come back as a zombie like Tarute later on? If only. Uru needs more zombie lovers.
Reply

Oh golly, you're right! Thank you! I corrected the error right way. To be honest, while reading, I kept calling
Kanali "Kanalia" (which is Polish for "a scoundrel"). Also, I couldn't agree more on the subject of Tarute's and Uhuru's lack of chemistry. In fact, I am a pretty hard
Kanali x Uhuru shipper. Until the very end I hoped that Kanali will see how bad his boss is for the country and will reluctantly aid Uhuru in her rebellion attempt. Just imagine these two having to put their feud on hold in order to work together.
Reply

Reply

XD
Podwyżkę to kiedyś dostaniesz.
Reply