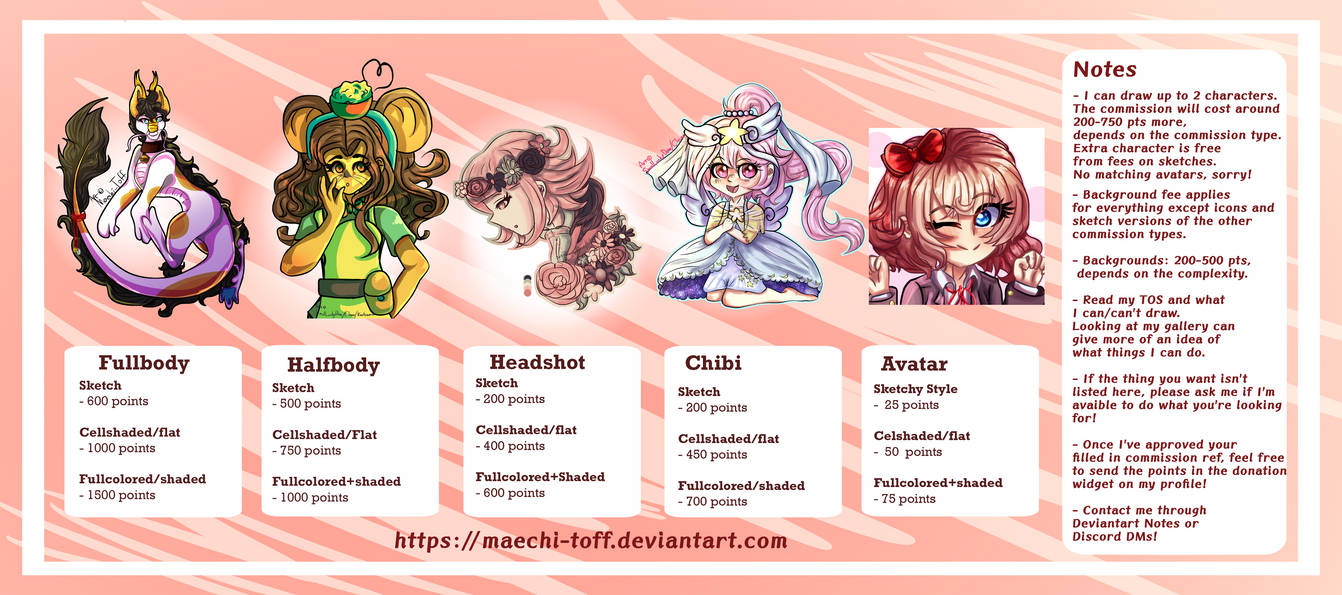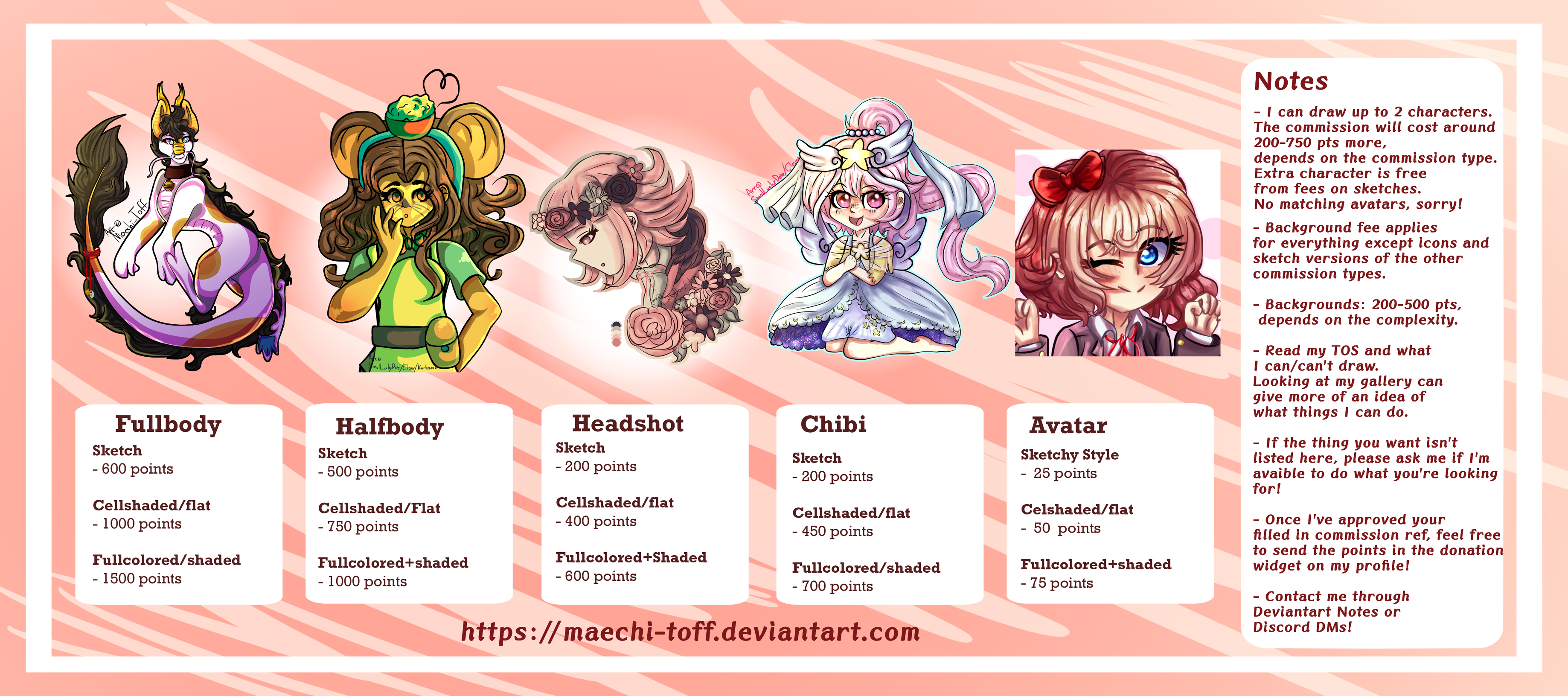 I finally decided to make a commission info sheet! It took me a bit since I didn't have a lot of artwork to show. Feel free to look through my gallery for more examples!
EDIT May 20th 2018: I lowered the prices a bit because I thought they wree too much in some areas ;;
---
For those who want to commission Transformice art from me:
fav.me/dcag34c
TOS link that you MUST read (and also includes what I can/can't draw lists):
Terms of Service (Point Commissions)
I only accept points as of right now!
If you have any questions, feel free to comment or note me!
---
Here's the form!
Commission Type (Chibi, halfbody etc):
Subtype (sketch, flat etc):
Reference Picture of what character(s) should be drawn:
Pose/Expression:
Interaction (if two characters):
Background? (optional):
Anything else you need to add?:
---
OTHER NOTES
I'll edit this if I come up with anything else to add OwO
---
SOCIAL MEDIA
Twitter: maechi_toff
Google+
Tumblr: katchimaeda