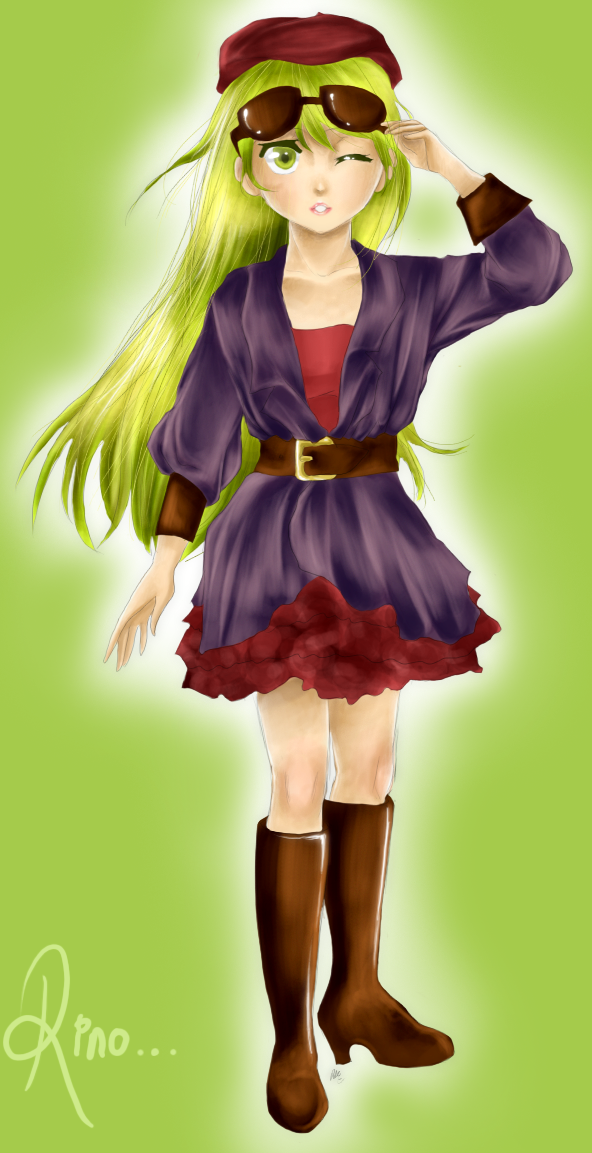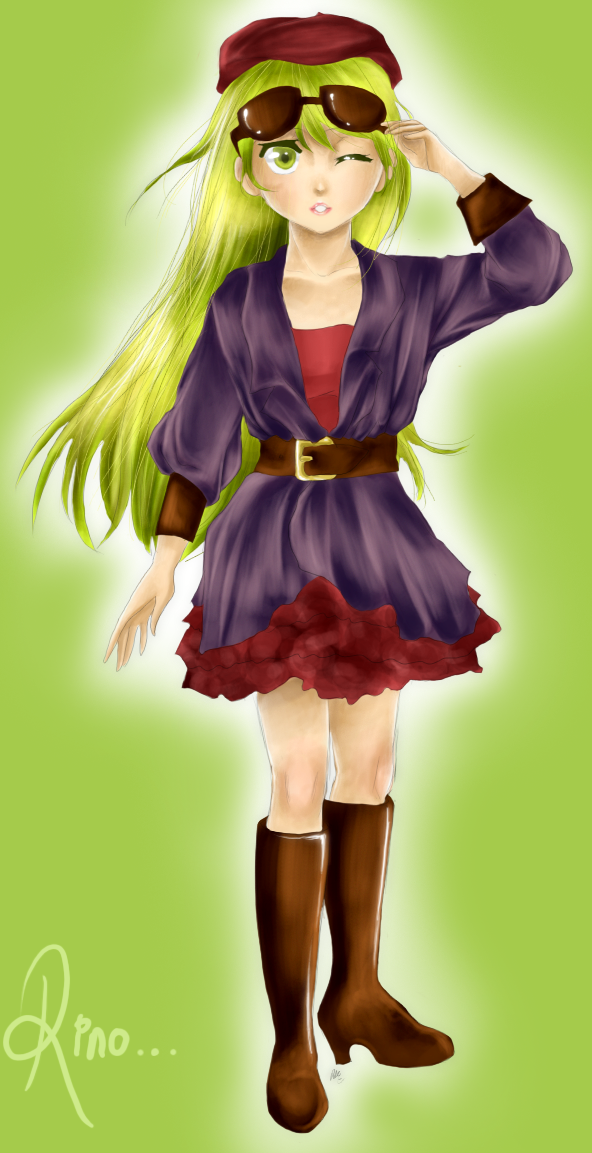 Watch
Fanart for

's webcomic "Love Lesson"! \*V*/
Because Rino is my favourite character so far, I drew her
first
ahaha~
I THINK I MADE HER HAIR TOO GREEN. Also,
I totally didn't realise the expression was the same while I was drawing OTL
/FAIL
I imagine she'd be a fashionable person.
Are those clothes even fashionable? Am I doing this right?
but fghkjh I HOPE YOU LIKE THIS HIROOOO~
And everyone go read her story~~
[link]

AHHHHH MAAAAADDD~~~ ////
She looks so mature and pretty in here! ;__;



Love the outfit and... and... everything!!
Your shading's always so realistic and beautifulll<3333 TTuTT
Huuuu~~ glad she's your favorite!! ;__;
And and! I don't think they have the same expression! OAO;
LOVE THIS A LOT

~~~~
Thank you so muchhhh<3333

ihopeidontruinyourcharacterswhenidrawthemorz
Reply

AGSDJSAGJD Hirooo I'm so glad you like it! ;0;<33 and aaaa thankyou so much lol fhgjk


;u;<333
You're welcome~~~~!

agagawhutttyoudonthavetodrawmylamecharasorz
Reply

DIFJSDAOFIJEOAJIOGISE
AHHHHHHH RINO LOOKS STYLISH QUQ b
I ALWAYS LOVE THE DETAILS YOU PUT ONE BY ONE ON THE HAIR
SO NATURAL AND BEAUTIFUL TTUTT
I LOVE THE COORDINATION OF THE OUTFIT YOU DID FOR HER ;V;
SPECIALLY THE SUNGLASSES *U* LOOKS SO COOL

Reply

omgggg /// Rinooooo yesss. she looks absolutely amazing in your style. i love her fabulously sexy legs yumm. lol love the way you did her shoes too
Reply