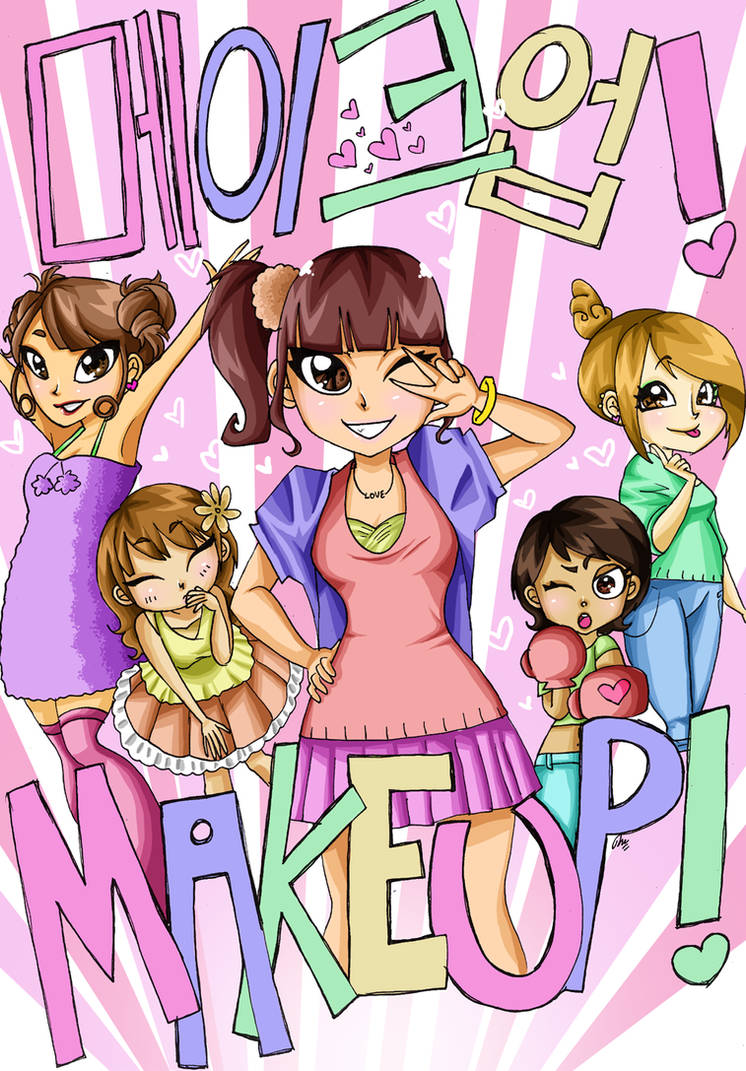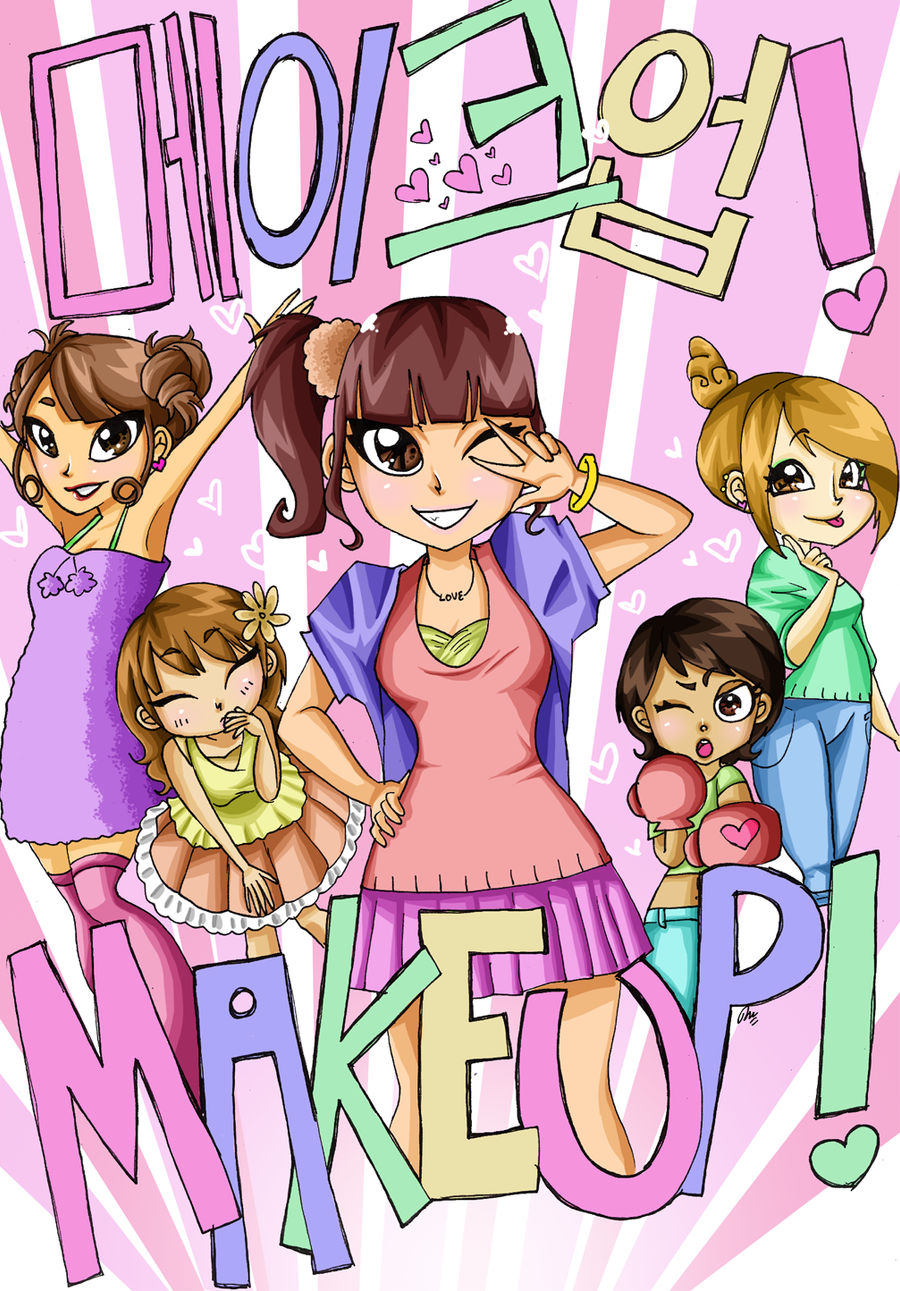 Watch
MAAAAKEUUUPPP
I don't think I've ever drawn anything quite as...... pink :U
...EVER.
Ok, let me explain

So in [spoiler], Alice's favourite music is k-pop and rap (...) but I didn't want to use any reference to REAL rappers/k-pop artists, soooo I made my own. 9u9
(because if you have a favourite band you totally have to have at least one of their posters in your room. And if they're famous they should be on lamposts and bulletin boards and stuff too)
Her favourite K-pop artist is "Makeup" (shut up, I totally used babblefish for the korean text. DON'T FLAME ME IF IT'S WRONG! /sobs) and her favourite rapper is "B.B.Outlaw". And yes, I used a gangster name generator thing. XDDDD
(So apologies in advance if... "B.B.Outlaw" or "Makeup" are actual bands/people, I had no idea XD )
btw, I'm not uploading B.B.O's poster thing to this account (when it's finished) .0.
LOLOL. BUT THIS WAS REALLY FUN. I'M SORRY, I'LL GET BACK TO MY PRIORITIES SOON OTL|||||
PS; I was thinking about opening commissions sometime soon-ish, would you guys actually buy
this kind of crap
my art? .___________. *will make a journal if people are inerested orz*
---
Argh, I hate the categories. Lined traditionally, coloured w/ photoshop. There!

POWERFUL KOREAN EYELINER xD
Reply

LOOOL! I cracked up so hard when I saw this!! xD
You totally captured most of K-Pop girls' looks/clothes nowadays, lol!

Oh, Alice. This is why Jake broke up with you. :C
........it's because he wants you to listen to Justin Bieber's songs, but you kept forcing him to listen to your K-Pop! >D
Reply

LOL tyyy X'DDD

ROFL!! The sad thing is, I could totally imagine Jake listening to Justin Bieber;; /sob
Reply

Reply

LMFAO should've used super junior yes ok /explodes

this style is so cute *Q*
Reply

Lmao, B.B.Outlaw sounds like something my older sister would listen to

I would tottaly buy your commissions if i has bucks :'C
Reply

oh bby this is hot. .. pfft you can't even [spoiler] me. /knows everything you're talking about .... /rolls away

i'd totally buy your poo pictures, but i have nothing to pay with. like.. paypal or whatever lol
Reply

LOL YOU ACTUALLY DO MAN
I swear sometimes I think you've just... ninja'd into my brain or something. IT'S CREEPY! jkjk *lovelove*
Pfffuhu Thankyouu ;3;

aaaa ty lol T0T<3333
Reply

Reply

Oh lordy, this is so awesome.
Reply