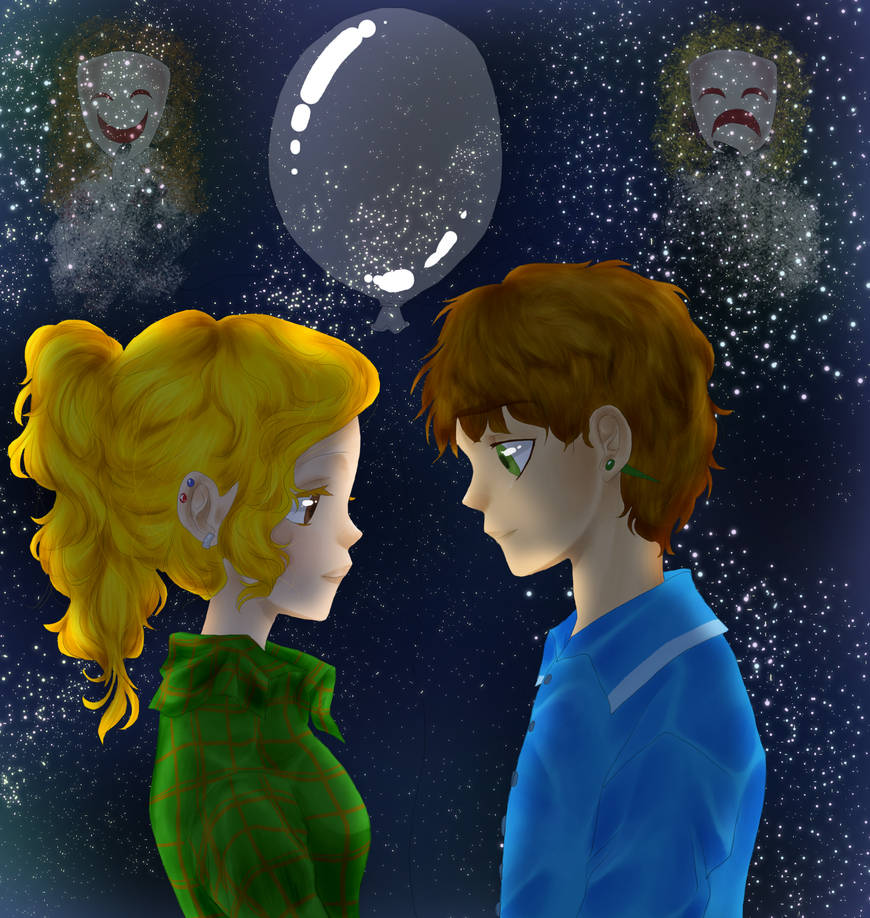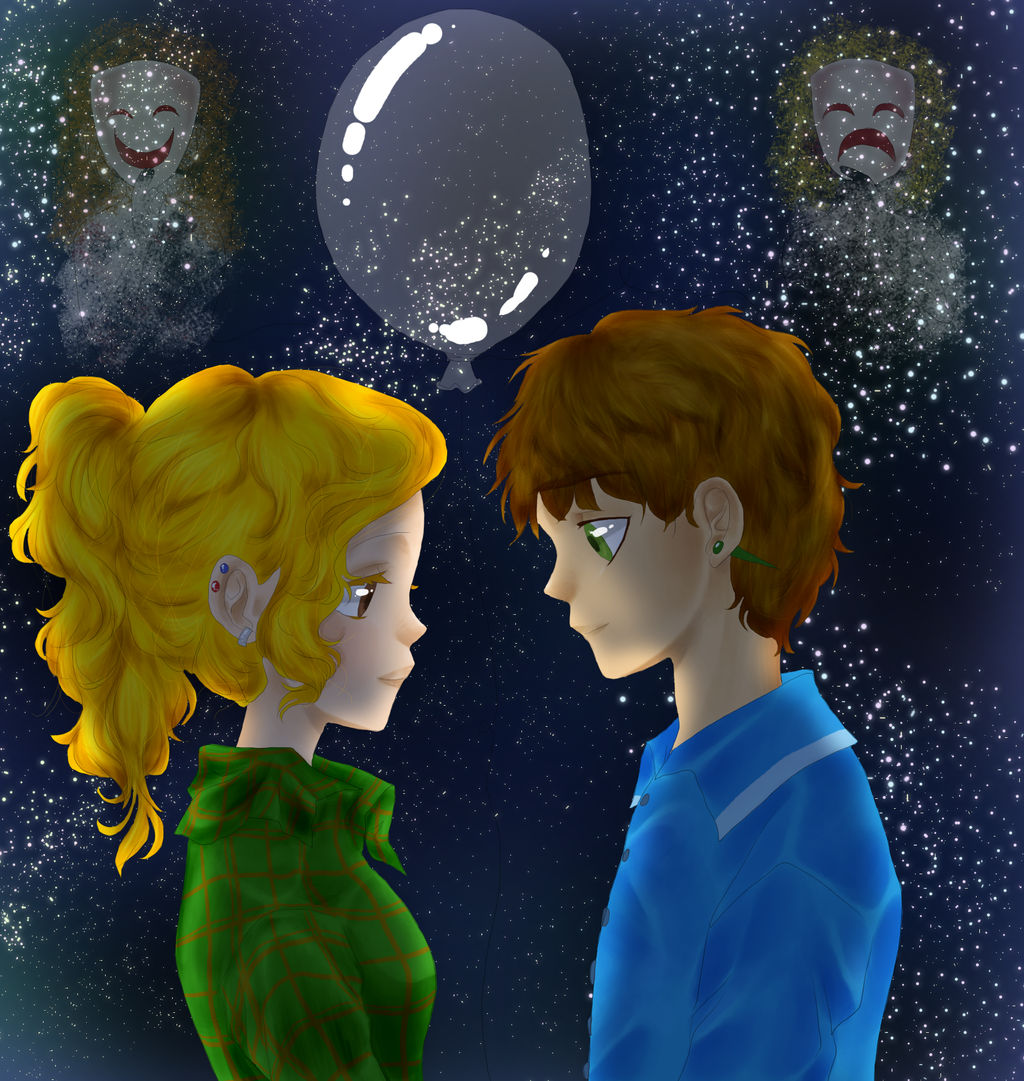 Watch
"My heart just burst like a glass baloon
We let them fly too high and they shattered too soon
They'll be the wrong damn people in the wrong damn room
We broke our glass balloons
We let go of their glass balloons"
- Marina & The Diamonds - Hermit the Frog
(song this pic was inspired by lol)
---
...jsdhfkjsdhfds
HSDHKDHS
OH GOD, I'M ON THE VERGE OF TEARS. You know when you imagin a picture and it turns out EXACTLY how you imagined/wanted!? HGFKJGHDF //CRIES FOREVER

cant tell you what this is for but HNG so happy *sobsobsob*
edit: lol whoa edit already? n/e way added more glowy *q*//

No, I have no idea what that's like actually.

Awwww couples pics warm my heart

lol mannnn any comment after Mayu's is like not as cool/impressive XD OTL;;
Well, I'll tell you that I really like how the girly came out and love the wispy wavy hair goin on <333
Woah his plug is really long and sharp looking 0A0
What's the story behind the maskssss I wanna know everything about this *u*b
Oh and I also like the way they're staring at each other's lips.....


Fantastico

Reply

LOL DHSKJHF FFF
Ahaha her comments are always like WHOA AWESOME but i still love everyone elses just as much hoho///;u;<33
Thankyou so much aaaah// and lol obbbviously its sharp how else are you meant to stab yourself in the neck?!
*tries to edit*
AND LOL I ACTUALLY HADN'T NOTICED THAT XDD that they were staring at their lips jkjgkd /fail oh well still works d*u*b
jgkhdsfg TY AGAIN ISU///

Reply

;///A////;
awww!!!!
this is sooo cute!!!
i love how u colored the hair * A *
Reply

AHHHHHHHHHHHHHHHHHHHHHHHHHHHHHHHHHH HACCHAAAAN WBWBWB *MISSED YOUR ART HARDDD FSLAJGE FDSLAIJGEOIJGE THIS IS GORGOUS 0/////////////////////A//////////////0 THEY'RE SO CUTE GAZING AT EACH OTHER TT//A//TT
I LOVE THE WAY THE GIRLS SO BEAUTIFULLY BUT AT THE SAME TIME CUTELY DRAWNN FDLSAJGE AHHHH I ESPECIALLY LOVE THOSE LIPS AND EYEBROWWW TT//U/TT THE HAIR LOOKS SO NATURAL AND TOUCHABLE HEHEHE///
THE BOYY FDSLAIGJE HE'S HANDSOMEISH BUT BEFORE MATURE AND CUTENESSS/// FSLDIAJGOE// HE STARE AT HER GENTLYYY FDSALIGJE SOOOOO PRECIOUS AND ADORABLE/// *LOVES HIS EARRING FDLSAJIGE INFACT I LOVE BOTH OF THEIR EARRINGS//
THE STARSSS FDLSIAJGO;SEJIAG SO DYNAMICALLY GORGEOUS 0///A///0 FSDLAJIGSE;OIGJE HUFFHUFFHUFF/// AND AAAAA THERES THE MASK PPL FDSLAJGSEIOAJG ADDS THE MYSTERIOUSNESS

///
I LOVE THE FADED GRADIENTED COLORS ON THE SKYYY AHHHH//// SO WONDERFUL//// FANTASTIC///
THE TRANSPARANT BALOON'S VERY ROMANTIC AND ADDS THE FEELING *LUFFF TT//A/TT
Reply

Reply