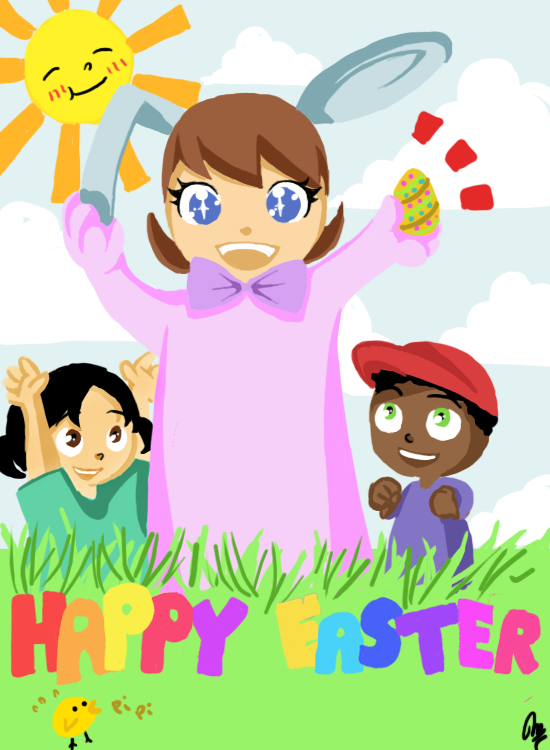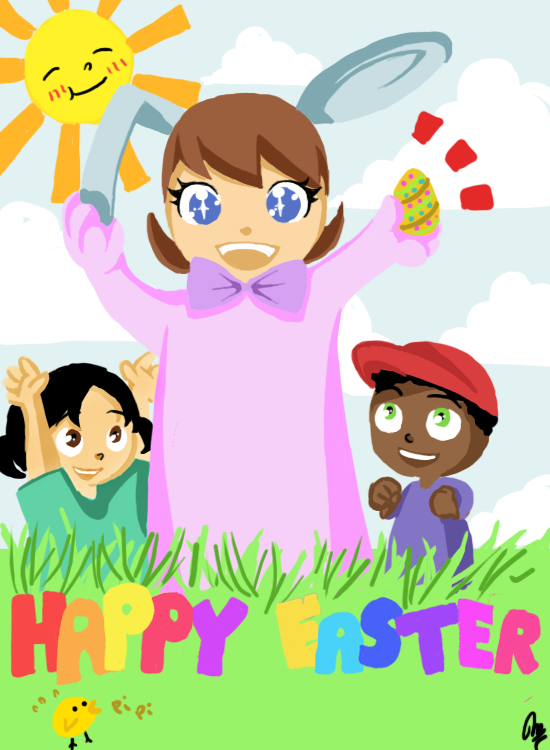 Watch
ohay, it's a new style! ...Well, sort of :U
HAPPY EASTER GAISSS
My mum asked me to make a poster for the school she works at (It's a primary school, obviously XD; ). That's why it's so...
so...
...

Yesyesyes it's early, shaddup >u> I know I won't upload it in time anyway haha
SO ARE YOU DOIN' ANYTHING?
Giving out easter eggs? Or just normal chocos? Or... nothing haha XD??
*is giving everyone normal chocolates lol, is cheaper TuT*

Wow, you switch styles really well. BUT I STILL RECOGNISE THE MADGICALNESS IN HEREE <333
This is so adorable and so colorful andand *//n//*!!
*suddenly misses primary school days* TuT///♥
Have a happy Easter too, Madgiiiic <3333 ;;

Reply

BAKATCHAA ! :3
awesome picturreeeeeeeeeeeeeeeeeeeeeeeeeeeeeeeeeeeee

Reply

ahh its so cute and happy XD

oh and happy early easter~
Reply